Creamy Almond Milk Rice Pudding with summer berries is the perfect easy & quick dessert that is not only healthy but delicious too!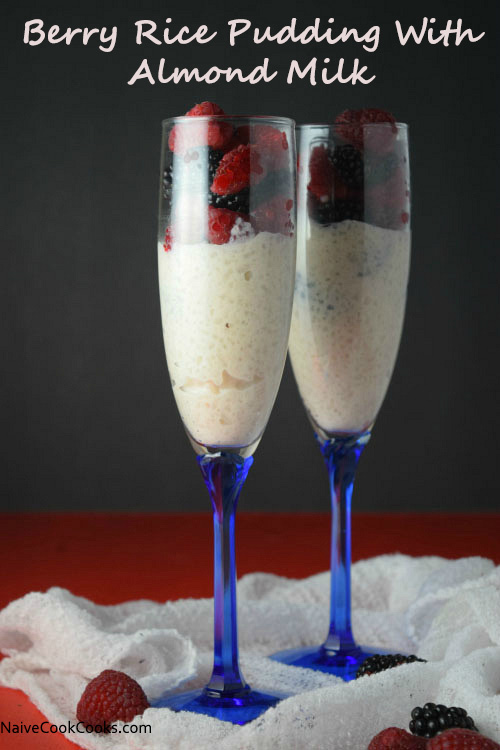 Only a week away from 4th of July, you guys!
Are you planning on doing something special, hanging out with your friends & family? Going for a trip? May be some sort of picnic with lots of good food? Well to me that's the ideal way to celebrate 4th of July! We are not sure about our plans but I am dying to go to some sort of picnic where I can unwind, may be read a book laying down in the fresh grass, take lots of food, may be do some grilling!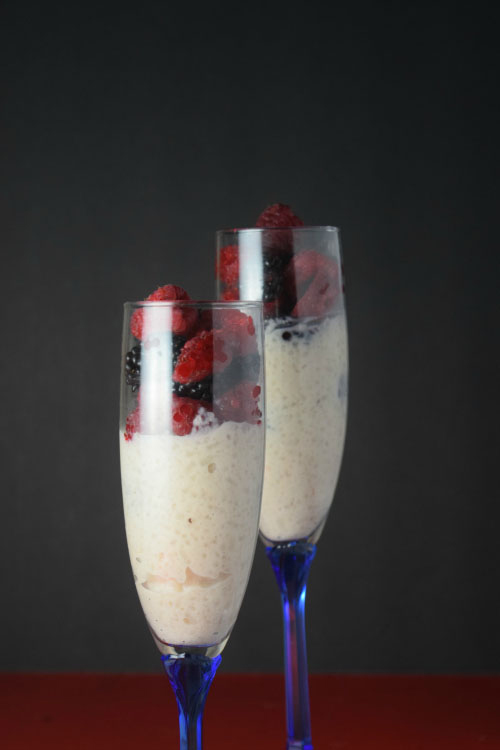 Now lets talk about some picnic food and I think this light & totally healthy  rice pudding is the perfect summer dessert and the berries on top make it an ideal choice for your 4th of July menu too! If you are not into dairy free versions, simply substitute regular milk here The best part being that these are portable means you can easily carry them around may be keep them in small glass jars and top with berries just before eating!
Follow along for a lot more delicious treats and life happenings on INSTAGRAM || FACEBOOK || PINTEREST || TWITTER

Berry Rice Pudding With Almond Milk (ONLY 5 INGREDIENTS)
Ingredients
¼ cup short grain rice (You can use long grain rice too but you will need to mush it up after rice pudding is cooked to make it creamy!)
4 cups ALMOND BREEZE ALMOND MILK
¼ cup white sugar or as per taste
1 tsp vanilla extract
Fresh berries such as raspberries, blackberries, blueberries
Instructions
Rinse the rice under running water and add in a pot. To it add, almond milk and bring it to a boil. Let it simmer on low for good 20-30 minutes while stirring it in between so it doesn't stick. Once the rice is fully cooked and it is reduced and thick and creamy, add in the sugar, vanilla and stir it around until it is creamy.
Chill before serving. Serving chilled and top with your favorite fruits!
Similar Recipes:
https://www.naivecookcooks.com/guinness-chocolate-pudding
https://www.naivecookcooks.com/mango-rice-pudding/