Classic creamy Vanilla Pudding infused with freshly popped corn – bursting with popped corn flavor! To die for!!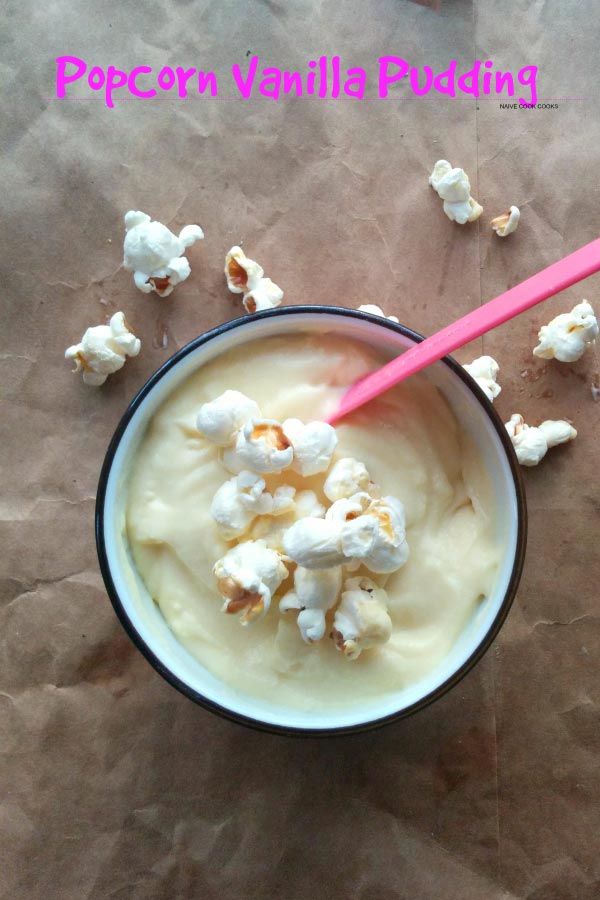 I have been waiting since last 2 days to share today's recipe with you.
Yes I could have shared it earlier but I was saving this recipe for today. You know Wednesday = hump day! I never really believed in this but I have been feeling it since last two weeks. By Wednesday my energy level goes down, all I want to do after waking up is drink mugs and mugs of coffee and be super lazy!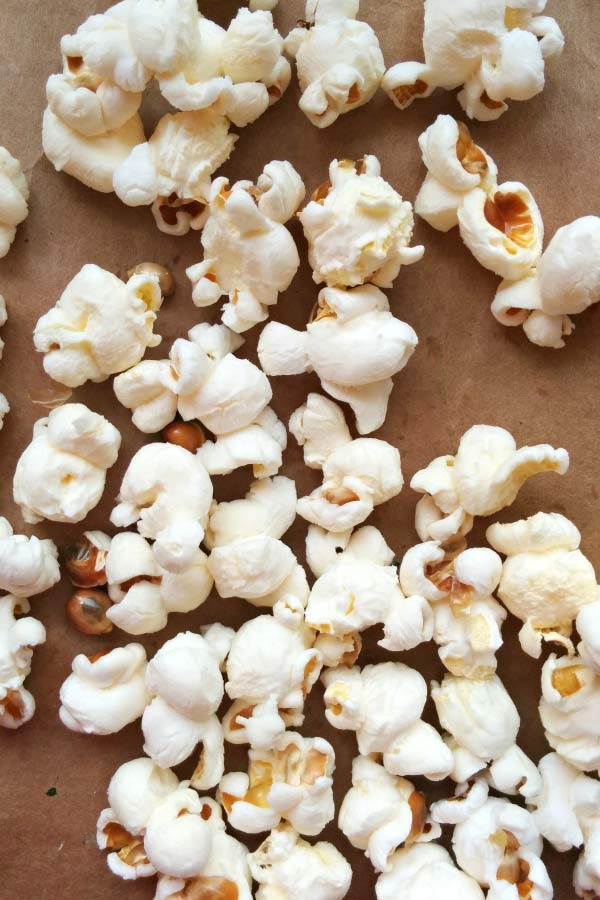 I know you will think caffeine might help me in recharging my battery but not in my case lately. In fact I try to hold myself from drinking coffee for few hours after I wake up just so I don't crash. I know it's all the sugar I add in my coffee! I have been thinking of going on a no refined sugar diet but I have a big sweet tooth and dessert made with dates and those natural sweeteners – not my cup of tea! I believe it's better to have everything in moderation than go to extremes.
By the way, I would love to know your views on a no-refined sugar diet? Have you ever tried it?
Getting back to this pudding. You know I have never really enjoyed eating pudding and in fact believe it or not I kind of hate those packaged cups of pudding sold almost everywhere. On the other hand, Jerry loves eating those but since I try not to buy ready made pudding cups, he keeps telling me how he likes them a lot! So few months ago I tried making chocolate pudding from scratch and I can say I wasn't in love. But now things have changed with this freshly popped corn infused flavour in classic from scratch vanilla pudding!! Best part – quick & super easy to make! Trust me, If I can do you can do it too! It is super creamy, just how puddings are supposed to be and popcorn just elevates it from a normal everyday dessert to a dessert worthy of being showcased to your friends and family!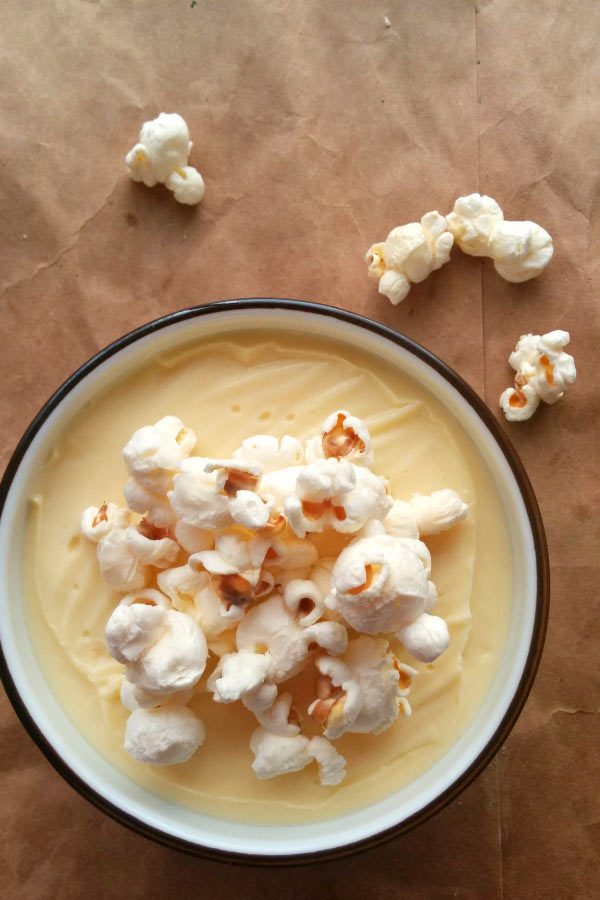 This is coming from a person who hates puddings – kind of but not anymore if you offer me this! I have been stealing spoonfuls from the bowl all day while working and last night, I gave in to my urge and finished the bowl clean! So much for self control!
Beware: Make a big batch! It stays in refrigerator beautifully, covered and is a perfect snack or in my case breakfast-lunch-dinner accompaniment!
I am off to make another batch!
Popcorn Vanilla Pudding
Ingredients
1 cup plus 2 Tbsp whole milk
¼ cup plus 2 Tbsp heavy cream
2 Tbsp sugar (I used organic cane sugar)
Pinch of salt
1 tsp olive oil
2.5 Tbsp corn kernels
1.5 egg yolk
2 tsp corn starch
⅛ tsp pure vanilla extract
1.5 Tbsp cold unsalted butter, cut in pieces
Instructions
In a pot, add whole milk, heavy cream,sugar and salt. Bring to a boil over moderate heat stirring until all the sugar dissolves. Keep it aside.
I another deep pot, heat olive oil. To it add corn kernels. Cover with a lid and once you hear popping of kernels, start to shake the pot keeping it covered and shaking it on top of the flame so all the kernels get popped properly and do not burn. Once you hear popping stop take it off heat.
Add all but ½ cup popped corn to the above milk mix. Cover and let it sit for good 10-15 mins to let the corn flavor infuse the milk. Strain the milk mixture and discard the solids. Bring it to a boil over moderate heat by stirring occasionally. In a bowl, mix egg yolks and corn starch and whisk until it gets smooth.Add very very slowly ¼ cup of this warmed milk to the egg mix with CONSTANT stirring. This is very important- to add hot milk very slowly and keep stirring vigorously or you will get cooked eggs which you don't want!
Transfer this mix from the bowl to the pot of milk and keep stirring constantly. Cook it on low-moderate heat for next 2-3 mins. You will see it getting thick and it will coat the back of your spatula. Take it off heat. Add vanilla and butter. Whisk until butter melts. Transfer it to a dish and cover using a plastic wrap on top touching the top of the pudding. Chill for few hours. When chilled and ready to serve, serve garnished with leftover popped corn.
More Pudding Recipes: