This creamy chocolate chia pudding is totally guilt free. Made with just 5 ingredients, it is one of those desserts you can't stop eating!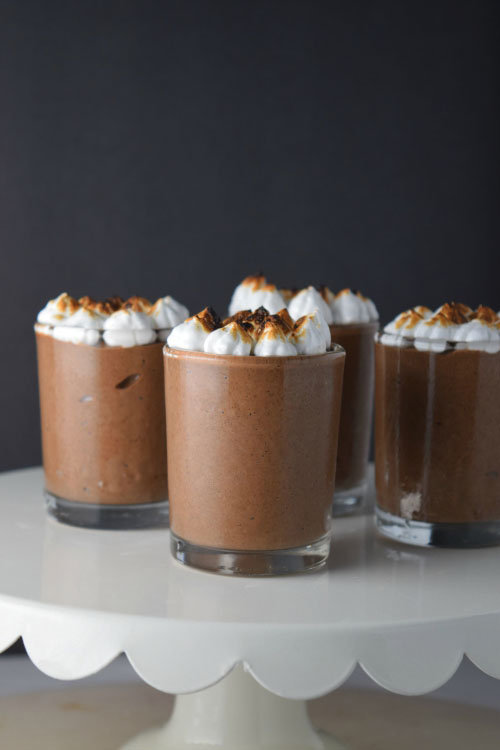 Do you have a sweet tooth and every night after dinner you find stuffing your face with O-R-E-O-S?!! Well not sure about you all but I have been in this situation way too many times. That's one reason I hate to buy Oreo anymore because well I alone end up eating all of them! But looks like I have a solution. I have seen chia pudding around a lot but I always had my doubts. What will the texture be like? What about the taste? What if I don't like it?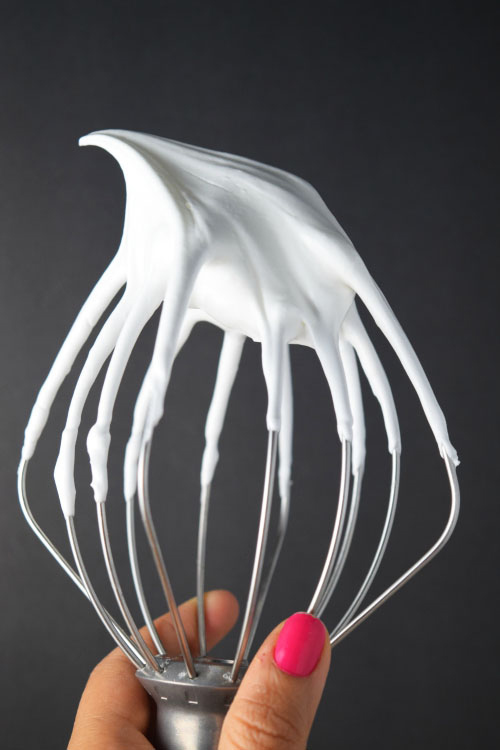 Not anymore! I tried it and I must say it's just like eating a real pudding but without all the butter/dairy. Just healthy wholesome ingredients. It's so creamy and rich tasting because of all the cocoa that it's hard to tell that it's made without butter/milk. And it's made from my favorite ALMOND BREEZE C-H-O-C-O-L-A-T-E  ALMOND MILK!! Best ever.This chocolate milk is really light which is a plus point in my book and tastes like drinking a real chocolate milk. No artificial tastes!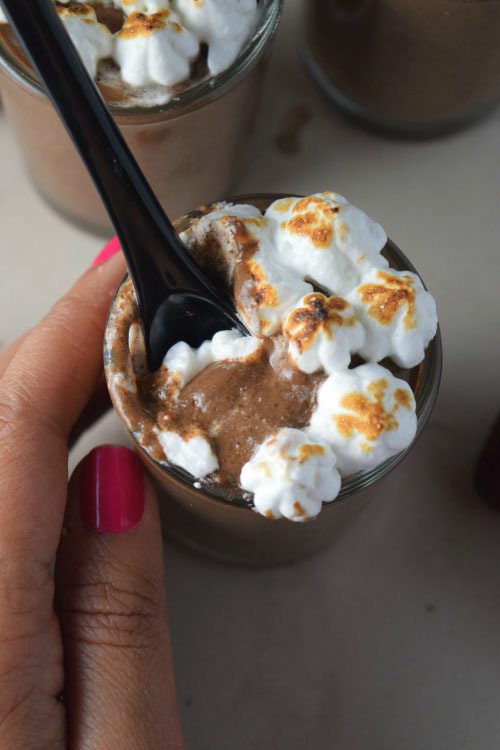 This is a perfect make ahead dessert to enjoy with your friends & family. It's summer and this is a perfect way to slow down and enjoy. EasyAsBreeze to make, this dessert needs only 5 ingredients and some refrigerator time. If you want to get fancy then you can make this swiss meringue (which is 2 more ingredients) and totally wow everyone!
So, get cooking!
Help in spreading the word!
Follow along for a lot more delicious treats and life happenings on INSTAGRAM || FACEBOOK ||PINTEREST ||TWITTER ||GOOGLE+

5 Ingredient Chocolate Chia Pudding
Ingredients
Chocolate Chia Pudding
1+1/4 cup Almond Breeze "Chocolate" Almond Milk
5 tbsp chia seeds
2-3 tbsp cocoa powder
¼ cup sugar, honey, maple syrup (any sweetener of your choice)
1 tbsp vanilla
Swiss Meringue
Egg whites from 3 eggs
½ cup + 1 tbsp granulated white sugar
Instructions
Chocolate Chia Pudding
Add all 5 pudding ingredients in a high speed blender and blend on high until smooth and silky. Transfer to indivisual serving bowls or one big bowl. Cover with plastic wrap and chill in refrigerator for 4-24 hours.
Swiss Meringue
In a bowl stir egg whites & sugar. Place this bowl over a pot of simmering water making sure the water underneath is not touching the bowl. Keep stirring it continuously until the thermometer reads 160F.
Take it off heat and stir using a hand stirrer or stand mixer on high until stiff peaks form about 5-6 mins. At this point even if you invert your bowl, nothing should fall off!
File desired amount in piping bag and get decorating! You can even use a blow torch to fancy up things a bit.
Notes
Pudding stays good in fridge for upto 4-6 days covered tightly!
More Fun Recipes: