These Bourbon spiked Strawberry & Mint slushies are perfect for warm weather ! Enjoy these with friends & family.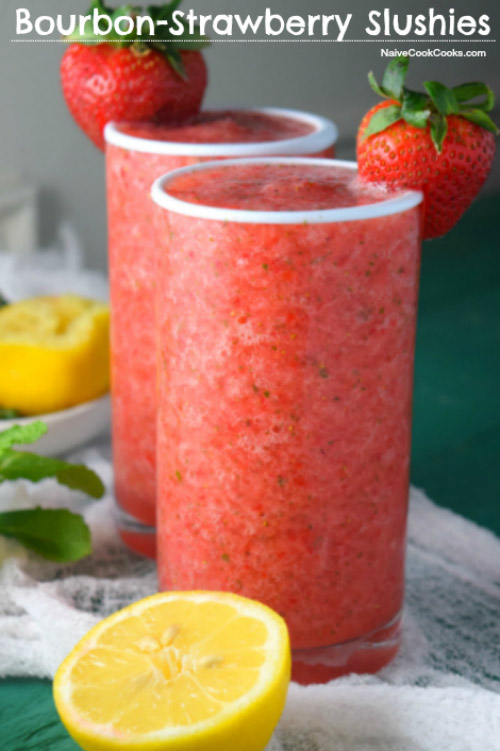 Let's talk about these slushies for a minute.
Well first of all do you know that I have never before made an official slushie? Well I have made tons of ice and fruit based smoothies without any dairy but adult slushies are just another game altogether! I mean I think from now on I might switch from smoothies to slushies, sounds reasonable right?!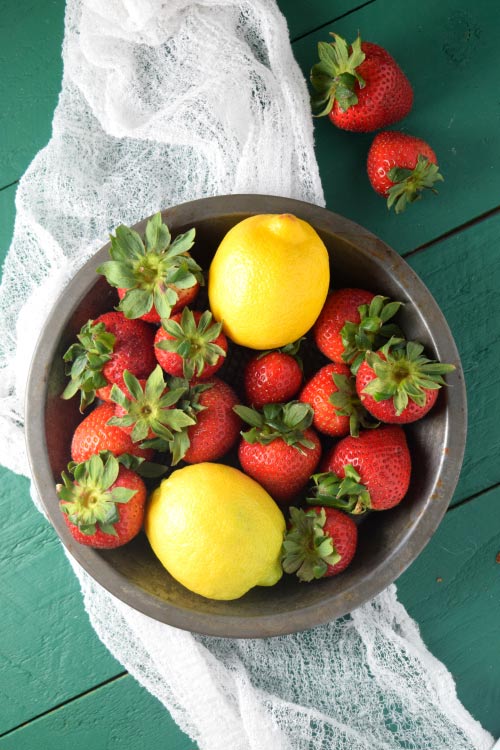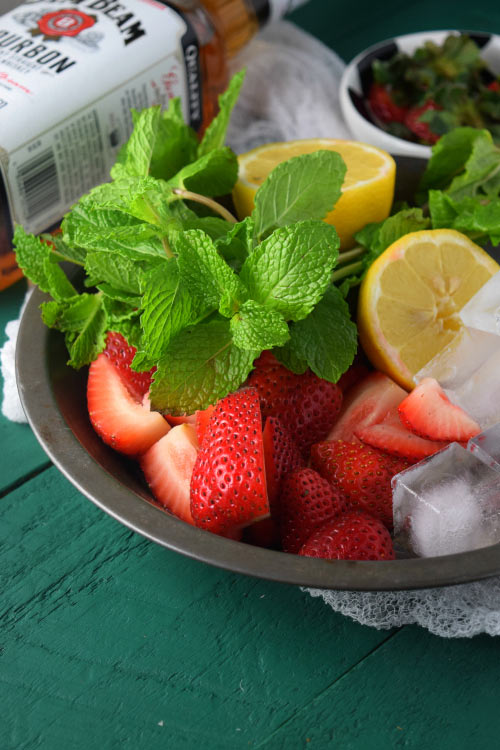 I am in love with these slushies. I mean I kept on sipping some away while photographing, they are so addicting. And well booze makes everything better right? So we have spiked these slushies with bourbon and hey it's perfect for Kentucky derby that's coming soon too. You can even make them ahead and freeze them in a container. Just blend it in a blender just before serving and serve.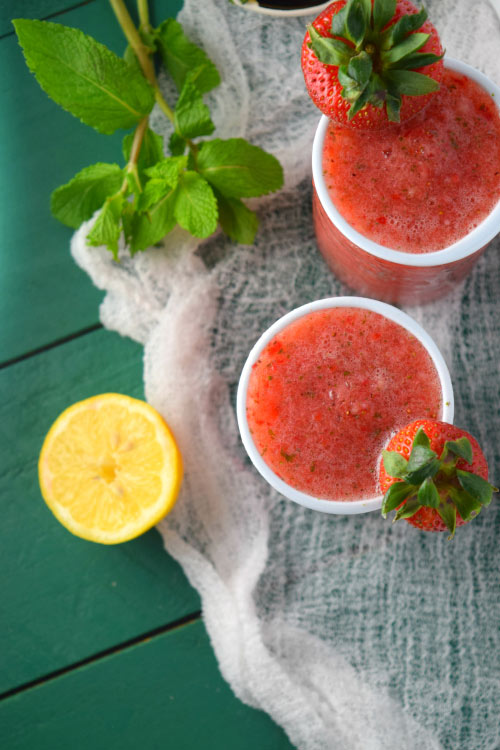 I did go a little over the board while photographing these since COLOR!! Its spring and these days all I can think of is all sorts of gorgeous colored fruits and veggies available. I mean look at these. I feel spring and summer is probably my favorite time to cook with all the amazing fresh bounty available.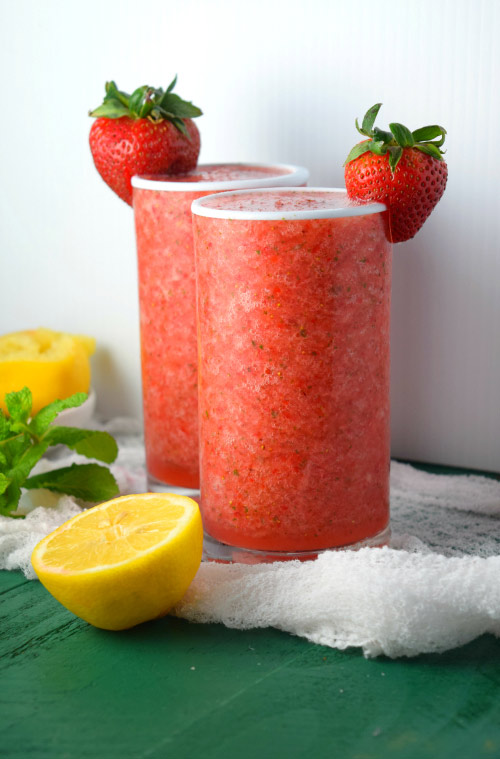 Ohh and did I tell you that you can easily play around with your favorite fruits here! Swap strawberries for juice pineapple or watermelon or do a mix of strawberries & watermelon or a mix of fresh berries. I mean my mind is exploding with all sorts of possibilities!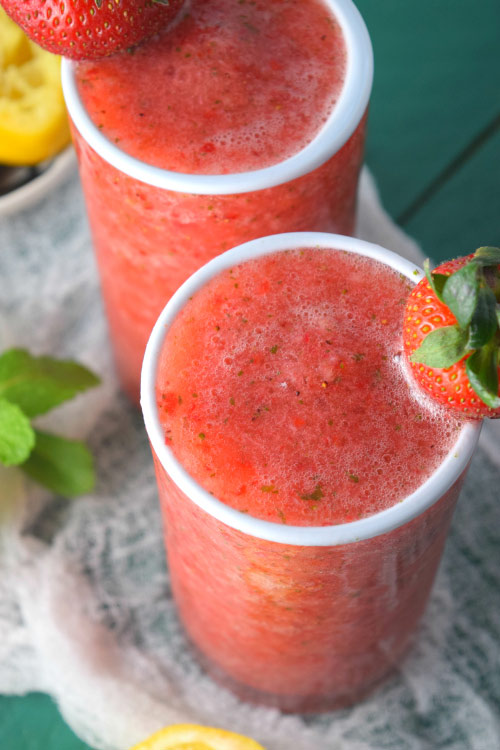 Make it a boozy tuesday!
 Help in spreading the word!
Follow along for lot more delicious treats and life happenings on INSTAGRAM || FACEBOOK || PINTEREST 

Bourbon Strawberry Slushies
Ingredients
2 cups ice cubes
1.5 cups chopped strawberries
12-15 fresh mint leaves or more as per taste
2-3 tbsp lemon juice
4 tbsp bourbon
½ cup club soda
½ cup sugar
Instructions
Blend everything in a high speed blender. Serve immediately.
You can adjust the consistency as per your choice. For a thicker version, add more ice and if you want on the thinner side, add some more club soda or water or simple syrup.
More drink ideas? May I suggest,