20 Delicious, Addictive and Innovative pasta recipes from around the web which you should be making!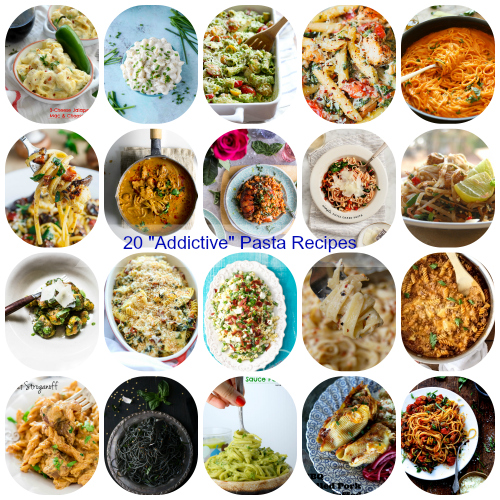 Pasta is something we all crave from time to time and  if pasta is this delicious, I can possibly live on it for days. So many delicious pasta dishes are there all over the internet, thanks to all you wonderful recipe creators out there, that it was such a difficult task for me to narrow down my favorite 20 recipes. But don't worry I might end up writing another post soon as I still have tons of other delicious pasta recipes saved in my folder.
With this changing weather and last two days being sort of chilly, I have been craving pastas for every meal. So I wondered what you all are eating and so I picked few of my favorites from around the web for you to try. I would so love to get new ideas or pasta recipes which you make occasionally or are a favorite with you and your family.
Until then, get pasta eating.
THE SHIT I EAT WHEN BY MYSELF – ONE POT INSTANT MC-URRY W BROKEN PASTA
https://www.naivecookcooks.com/chicken-fettucine-in-whiskey-gouda-sauce/
 Help in spreading the word!
Follow along for lot more delicious treats and life happenings on INSTAGRAM || FACEBOOK || PINTEREST