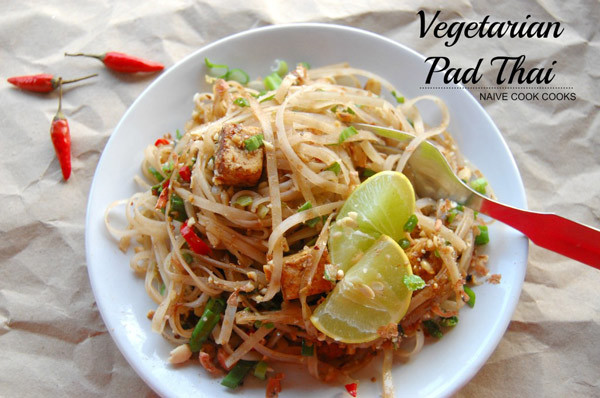 Addicted to thai food?
Do you find yourself making reservation to your next door thai restaurant every friday night?
No more! If you are like me, who loves thai food more than anything else, (well not to forget my love for doughnuts, bagels, enchiladas, quesadillas, pizzas of all sorts, subs, tacos!), will understand how it feels if you are in a place for few months where the only cuisine you find people eating day in and day out is their own and it makes you miss on those variety of flavors your mouth was used to handle back home. I have been experiencing this a lot lately and even watching TLC at night makes me hungry for all sorts of foods these days.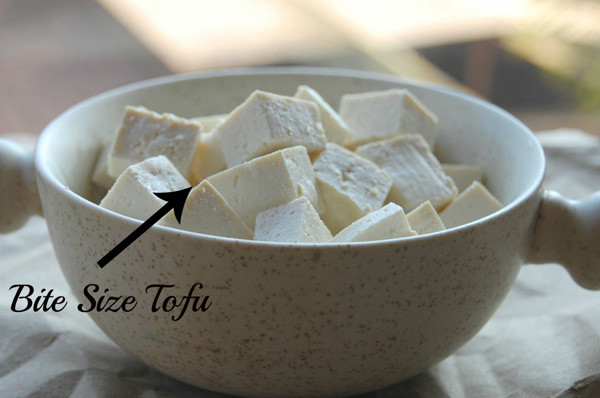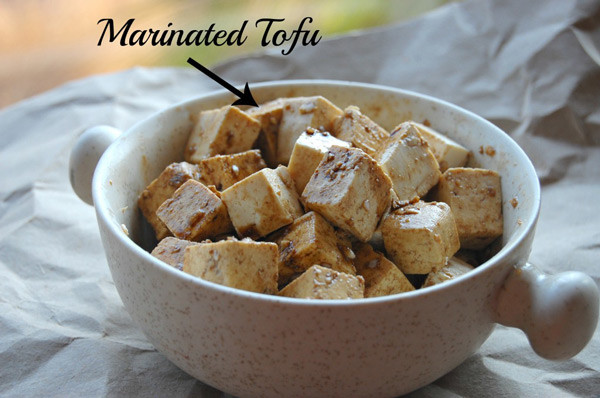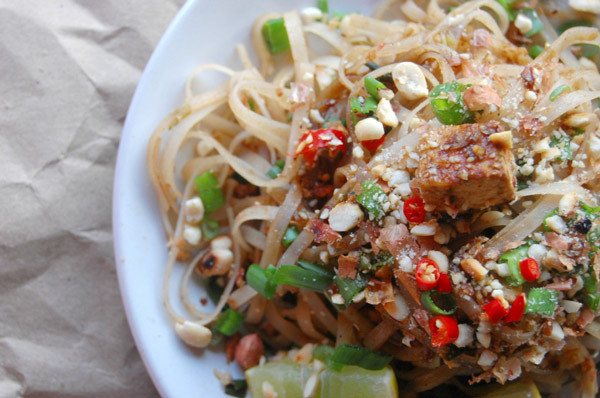 Verdict : Watching  food channel at night is NOT a good idea if you are trying to limit your calorie intake!! Trust me!
 Few weeks back while shopping for food, I found a hidden packet of rice sticks and I was more than happy at my discovery. I brought it home without even thinking twice. I was very elated with this new found treasure and started making plans of feeding us pad thai soon.
BUT I faced few problems:
1. I had never ever made pad thai at home before EVER.
2. I had no idea of ingredients needed.
3. After finding tons of recipes online, I wanted to make vegetarian pad thai (NO fish sauce)
4. Tons of recipes kind of confused me and I had no idea where to start.
 After wasting time watching lots of you tube videos for pad thai recipes, I realised it was quite simple to make. The main and the most important thing in this recipe is the sauce and if not proper can make/spoil your pad thai experience completely. I made a list of ingredients and next day after being armed with all the ingredients in hand  and with you tube videos open on my side, I got to work. I was done adding all the ingredients for the sauce and I won't lie saying that I didn't but the truth is towards the end I was losing hope as I was unable to get the perfect mix of Sweet+Salty+Tangy in the sauce. After  playing with the 3 ingredients for sauce for few more minutes, I got a sauce that was way much better to any takeout ones and way healthier. Once done with the sauce, it comes together in literally few minutes.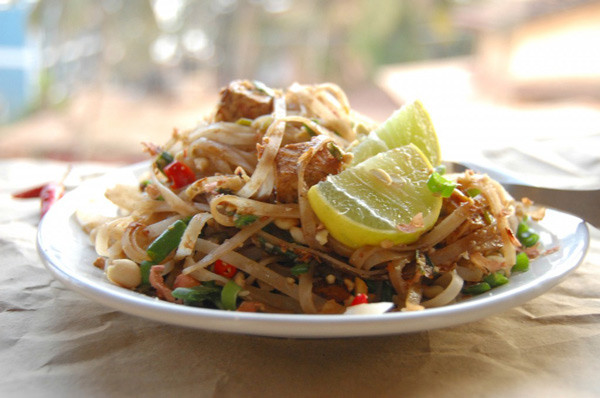 Make SURE to keep all the ingredients ready next to you as once the sauce is done, it goes really quick and you want to have all the veggies/noddles/spices ready by your side.
Vegetarian Pad Thai
Ingredients
Tofu Marinade
2 tsp soy sauce
½ tsp garlic, minced
1 tsp olive oil
¼ tsp ginger, minced
1 block of extra firm tofu
Pad Thai Sauce
2 Tbsp tamarind paste, diluted with water making it around 4 Tbsp
4-5 Tbsp soy sauce
4 Tbsp sugar (Use palm sugar if available) (I used normal white sugar)
½ tsp red chili flakes
½ lime juice, med size lime
Salt to taste
Assembly
1 Tbsp oil, olive oil or sesame oil or good vegetable oil
1 tsp garlic, minced
2-3 red bird's eye chilies chopped (optional)
Bunch of green onions, cut in thin rounds, white and green parts separate
Marinated crispy tofu ~200 gms
Rice stick noodles, soaked in room temp water for almost an hour
Pad thai sauce
Lot of lime or lemon wedges
Salt to taste
¾ cup roasted peanuts, crushed
Sugar to taste (If needed)
Instructions
General
Soak 6 ounces of rice stick noodles in a pot filled with room temperature water for 30-60 minutes. (VERY IMPORTANT : Water needs to be at room temperature)
Tofu Marinade
Marinate tofu. It tastes equally good without tofu but nowadays you can find tofu easily everywhere and I would suggest adding it for additional protein. Marinating tofu is a very important step. I have made pad thai both without marinated tofu and with marinated tofu and I will always go the marinated tofu route.
Take tofu out of the packaging and pat it dry using a paper towel. Cut it in bite size pieces. In a bowl, mix all the sauce ingredients and add tofu to it. Mix it slowly using hands so all tofu pieces gets coated with the sauce and let it sit on the side.
General
Prep up all the vegetables, roasted peanuts.
Heat a skillet on med-high and spray little oil, Lay tofu pieces and cook them untouched for few minutes each side until crispy and bouncy. Keep them aside.
Pad Thai Sauce
Add all the ingredients in a clean pot. To it add around ½ cup water and cook it on med-low until sugar dissolves. Keep the gas at low and taste and adjust the sauce to your taste. More tangy needed? Add little tamarind paste. Too sweet? Add soy sauce+tamarind paste. Too salty? Add sugar.
It is not hard to get the sauce right. The only thing it requires apart from basic cooking skills is PATIENCE and this is coming from someone who is very low in this department. But I realised that Patience does help here a lot.
Once the sauce is ready as per your taste, keep it aside.
Assembly
Heat a skillet and add oil. Add garlic + chili and saute until fragrant. To it add chopped white green onion and cook for few minutes until soft. Add marinated crispy tofu and add strained rice stick noodles. Add ¾ of the sauce and start mixing everything together quickly. Add salt to taste and lime juice to taste. Add peanuts and mix it all together on high or med-high until noodles soften and everything comes together beautifully. Taste and adjust. Garnish with lots of freshly chopped green parts of green onion and serve with leftover sauce and lime wedges.
More Vegetarian Recipes: