These delicious wet burrito come together in under 30 mins & makes for an easy effortless weeknight dinner!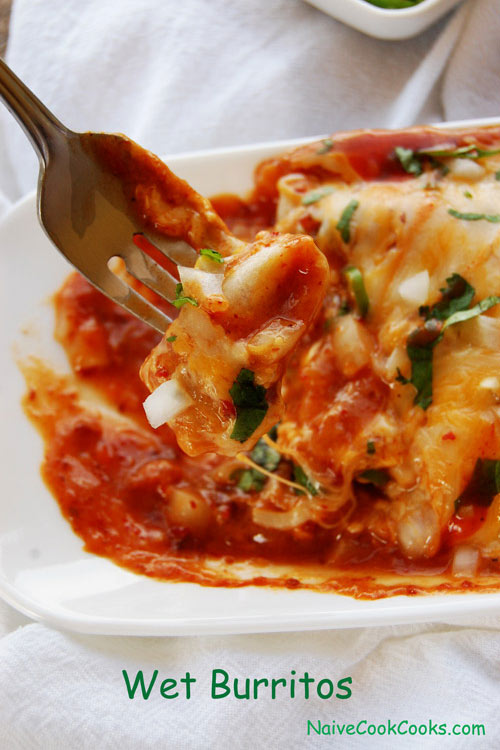 Big Thanks to Progresso for sponsoring today's post! #sponsored #progresswithprogresso
How about making burrito & then covering them with the most luscious dreamy spicy sauce ever that takes just 5 mins to make and is something you want to make extra because these soupy wet burrito won't last! Yes the first time I made them to perfect this sauce recipe, it was breakfast time and the smell of this sauce made it so hard to concentrate on my plain cereal breakfast. Who wants to eat cereal & milk when you have a fresh plate of hot burrito with this sauce sitting in front of you?Atleast not me!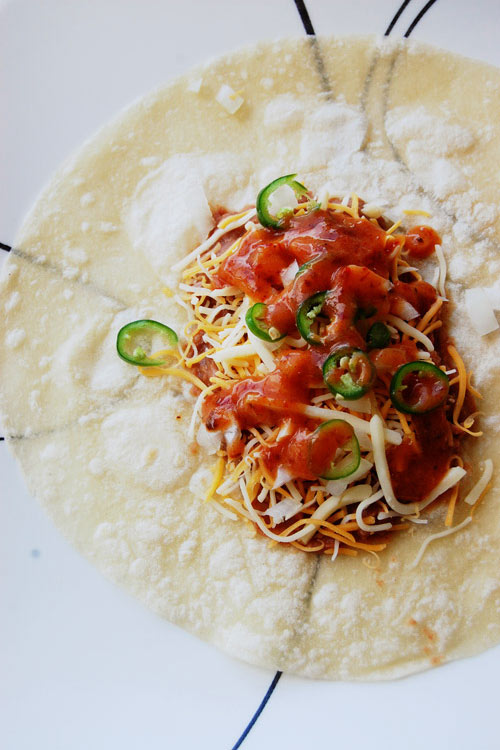 As I always say, I am all about cooking simple recipes from scratch mostly but there are days like these when I have no motivation to cook and going out in snow to grab a bite seems way too much work & that's when meals like these come to rescue! These Burrito are the easiest ever and so much FLAVOR! For making this sauce, all you need to do is open a can of delicious Progresso Light Chicken & Cheese Enchilada Soup and add chipotle chilies in there! Tada that's all there is to this sauce and it yields the best chipotle enchilada sauce I have ever tasted and with no effort at all!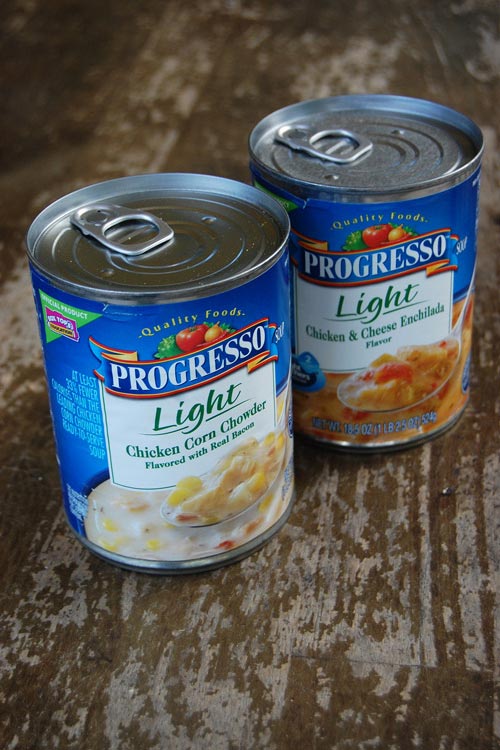 You can stuff burrito with whatever you like vegetables, meat or just cheese! I went with refried beans (as I already had some in fridge), chopped red onions, sauce and cheese and after packing the whole thing inside a soft tortilla, I crispied them on a skillet and then added lots of hot sauce and cheese! At this point, you can even place them in oven for 5-10 minutes to make the cheese melt!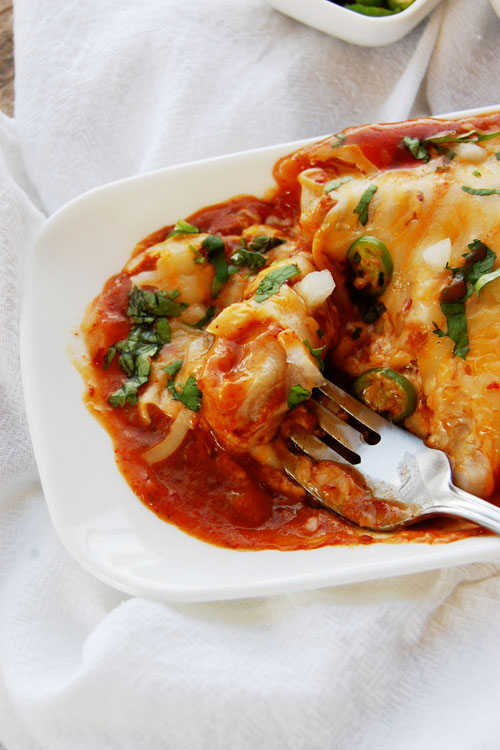 Yes, you need this meal for Sunday!
Wet Burrito
Ingredients
1 cup refried beans
½ cup chopped red onion
1 cup shredded cheddar cheese
1 can of Progresso Light Chicken Cheese Enchilada Soup
½ cup pureed chipotle peppers in adobo sauce (I buy a can of chipotle peppers in adobo sauce and then puree)
Soft Tortilla ( I use large burrito size)
Chopped green onions
Instructions
Open a can of soup and transfer it to a bowl. Add pureed chipotle peppers and mix. Taste and adjust salt if needed.
Transfer it to a pot and warm.
Now take a large soft burrito and add few tbsp of refried beans in the center. To it add few tsps of chopped red onion, cheese and 1-2 tsp of sauce.
Close it and transfer it to a skillet and few drops of oil. Crisp it on both sides.
Transfer it to a plate and add cheese and hot sauce on top and serve immediately! You can also garnish with green onions.
More easy simple quick recipes:
https://www.naivecookcooks.com/parmesan-crusted-tilapia/
https://www.naivecookcooks.com/cheesy-mango-quesadillas/