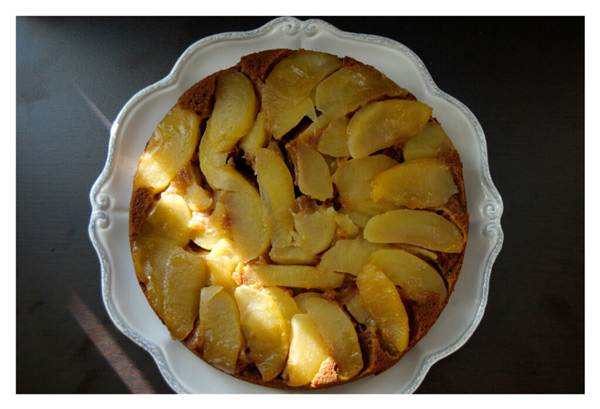 I am so so late. Everyday even before my feet hits the cold floor, still half asleep, my mind goes in a weird quest of its own. A quest so deep that I feel at times that I am in it for life and it is a never ending black hole. Zillion of things start popping up and makes me realise how much we want to achieve in this short life. Life is worth living for, worth fighting for even if it means dealing with people full of all sorts of negativeness, people who want to bring us down at the slightest of opportunity. I remember once complaining my day to day problems with my uncle. His reply to this day is still intact in my memory,to my complaints he said "who said life is gonna be simple?". Years have gone by but still every time when I see him fight with all the odds against him, I feel more alive. One day if I could gain even a little bit of his wisdom, I will feel blessed.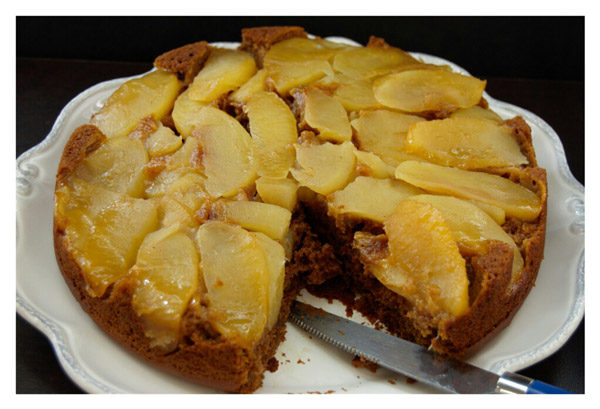 Life is supposed to be lived, enjoyed with people we love, we admire. It is not supposed to be perfect because sometimes in achieving perfection we miss out on all those moments and memories.
 Memories are found at every single place, be it those weekend brunches we lazily enjoy while watching television with a book in one hand and plate in another, those sudden trips to theater where sometimes our motivation to eat popcorn overpowers the movie we watch, the late night meals and so on.
For us two, our memories revolve a lot around dinner table because that is the main meal we get to eat together while chatting about our day, sharing our stories.
Recently in the february issue of Bon appetit, when I saw this upside down apple-molasses cake, it reminded me of jaggery bars my grand mother makes. Chewy and soft. I decided I had to make this cake. A month passed by and finally one day I had everything the recipe required at hand. It was time to try this out.
The warm ginger-molasses flavors go well with the sweet-tangy flavors of caramelized apples. A hearty treat in cold weather. This cake marries well with a cup of black tea. You can serve it warm out of the oven or at room temperature. I decided to serve it after a fulfilling meal of chickpea pasta.
For dinner , I made this pasta dish that has blown our minds since last we tried it. An Italian version of pasta e ceci (pasta with chickpeas), the sauce thickens with pureed chickpeas and it is served with a garlic-rosemary oil on top that gives it a divine aroma. I made few tweaks for our palate but I suppose it is good either ways.
Upside Down Apple Molasses Cake
Ingredients
5 tbsp unsalted butter
1 + ¾ cups all purpose flour
1 tsp table salt
1 tsp ground cinnamon
¾ tsp baking soda
½ cup original molasses
1 large egg
2 tsp grated peeled ginger
½ cup brown sugar, divided (You can use white sugar as well)
⅓ cup sour cream
¼ cup buttermilk (You can use whole milk as well)
3-4 honeycrisp or pink lady apples (about 2 pounds), peeled
Instructions
Place a rack in the middle and heat oven to 350F.
Melt 5 tbsp butter. Whisk flour, salt, cinnamon and baking soda in a medium bowl. In a large bowl, mix molasses, egg, ginger and ¼ cup sugar. Add sour cream and buttermilk. Whisk it all together. Then gradually mix in the dry ingredients. Once you get a smooth batter, add 3 tbsp melted butter. Set aside.
Peel the apples. Cut thin slices about ½ inch thick. Add remaining ¼ cup sugar to the remaining butter. Cook over medium-high heat until sugar begins to caramelize 4-5 mins. Add apples, stir to coat. Let them cook for 5-8 mins. Then flip and cook again for 8-10 mins till your house fills up with an amazing aroma. Make sure they don't get too soft or they might break while flipping the cake.
Space apples evenly in an 8" oven proof pan and then pour the batter. Bake it for 30-40 mins or until a knife inserted into the center comes out clean.
Let cake cool in pan for 10 mins. Then flip carefully onto a plate. Serve warm or at room temp.
Notes
Recipe is adapted from Feb issue of Bon Appetit.
More Dessert Recipes: