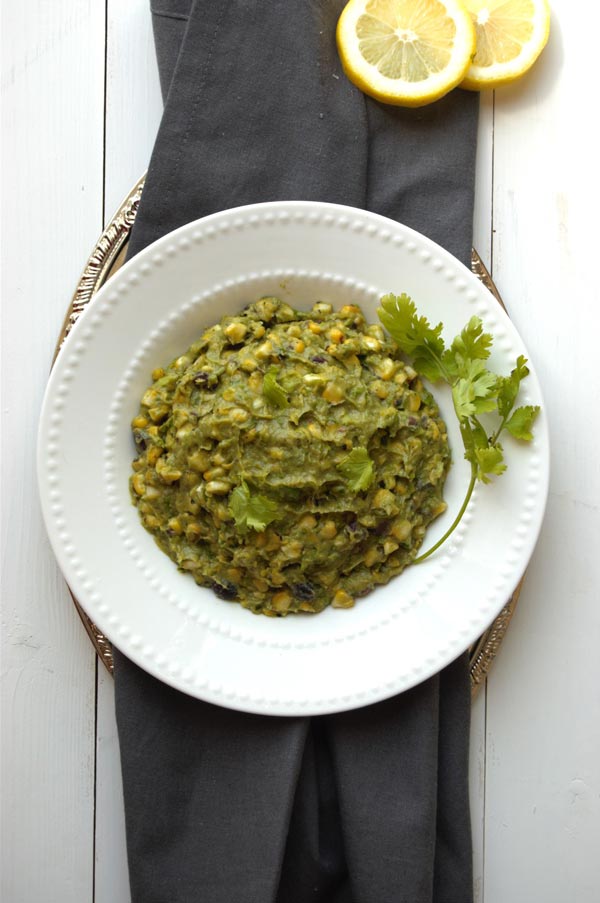 We are back from a short trip to DC last night. It was both of our first time and I must say that DC kind of blew us away. Till now I had the image of Chicago being cleanest but let me tell you that DC will surprise you. If you haven't been there, I insist you to take a trip soon. There is so much to see and absorb there that our three day trip was kind of touch and go but still whatever we could see was worth it.
We took tons of photos and have so many stories to share. But I still need to unpack and pick the best photographs to share with you. So pardon me as I don;t have anything prepared today but soon I will be sharing photos, stories, some of the best food places we tried, things to do and not to do in DC soon. Stay tuned for that!
For now, before leaving for DC trip I had made one of Jerry's favorite dip/salsa. I did a little twist of my own as I like roasted corn much better than normal. You can roast the corn on the stove top as I did. It suits the spring feeling so well that I plan on making this more often as it has super food avocado, corn, protein rich black beans and lots of heart healthy garlic and lemon.
Goes well with tortilla chips, vegetables or just fingers.

Spicy Corn Black Bean Avocado Dip
Ingredients
1 avocado, organic, cut in pieces and then mushed with the back of spoon
2 corns, grilled and scraped about 1 cup corn kernels (You can use frozen corn as well, just thaw it in warm water and use)
Black beans, boiled about ⅓ cup ( Cans can be used as well but I personally feel fresh home cooked black beans taste much better than the one sitting in preservatives. Try to avoid cans as much as possible. )
⅓ cup cilantro, finely chopped
1 tsp cumin powder
2 tsp garlic paste or more to taste
1.5 tsp green chili paste or to taste
Juice of ½ a lemon
Salt to taste
Instructions
In a bowl, add the avocado and mush it with the back of spoon. Add the rest of the ingredients and mix well. Taste and adjust the seasoning to taste.
Serve fresh or chill it in refrigerator by covering tightly with plastic wrap for few hours and serve.
P.S I have been looking for good avocado recipes. Do you have any good ones? Will love to try.
More Appetizer Recipes: