Make weeknight dinners a breeze with this simple yet comforting Slow Cooker Chicken Stew. Just simple ingredients all thrown in slow cooker to make one delicious dinner everyone will love!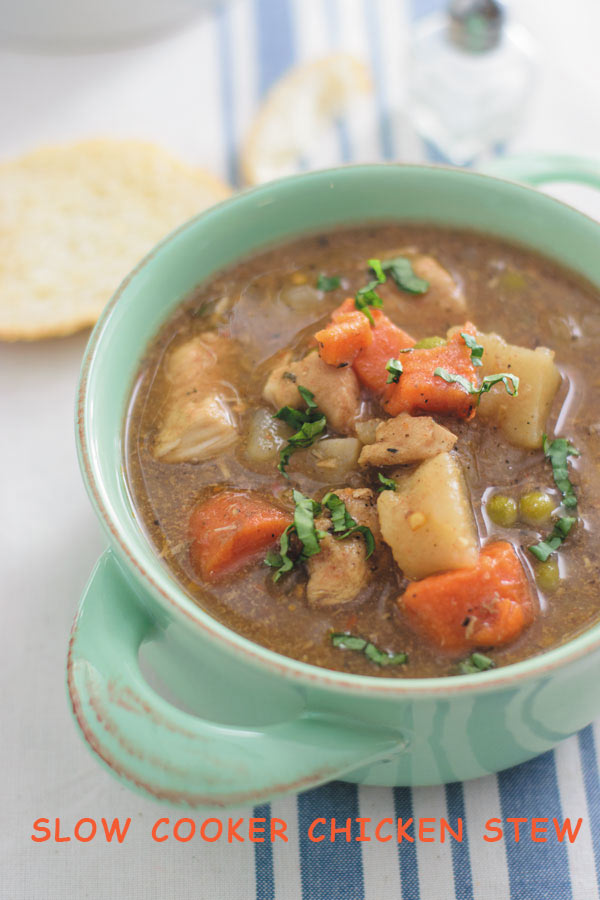 Just a week away from Christmas! It's been all about indulging meals and sweets lately so I decided to whip up something simple, clean yet comforting for all of us. This weekend we saw weather dipping in negative low 10's (F) and for the first time in my life I hated being outside! We went to do some last minute Christmas shopping and I must tell you that the walk from car till inside the store seemed the longest for some reason 😛 It was freezing and even though I love love cold weather, during the weekend all I wanted to do was stay indoors, eat this comforting chicken stew and watch Gilmore Girls! Yes I am still catching up and currently enjoying season 2. And recently Ronak started showing interest so now it's our common show & we get to watch it only when both of us are free.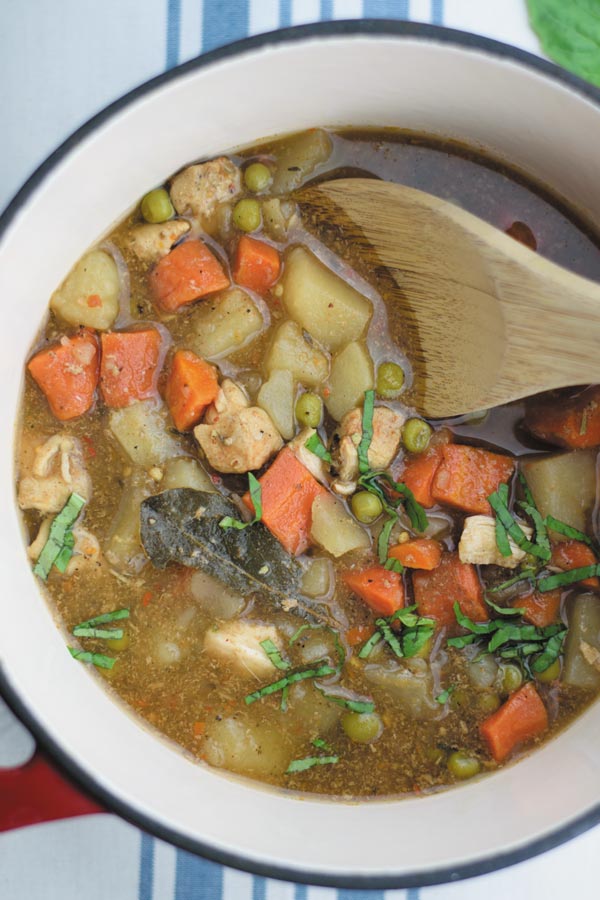 Are you hosting Christmas dinner this year or going to enjoy a dinner prepared by someone else! We are going to be travelling so these coming few days are especially hectic for both of us. I love simple one pot meals that basically cook by themselves in slow cooker and hence my love for stews! Chicken stews is one of my favorite and as per your taste and what you have on hand, you can play with the vegetables you add in there.
All you need to do is throw everything in slow cooker, come back from work to a delicious smelling home, thicken the gravy a bit and you are ready for dinner! Your family will love you for this from-scratch cold weather fighting comforting chicken stew. Some days when I am feeling ambitious, I like to serve it with homemade dinner rolls and a light salad.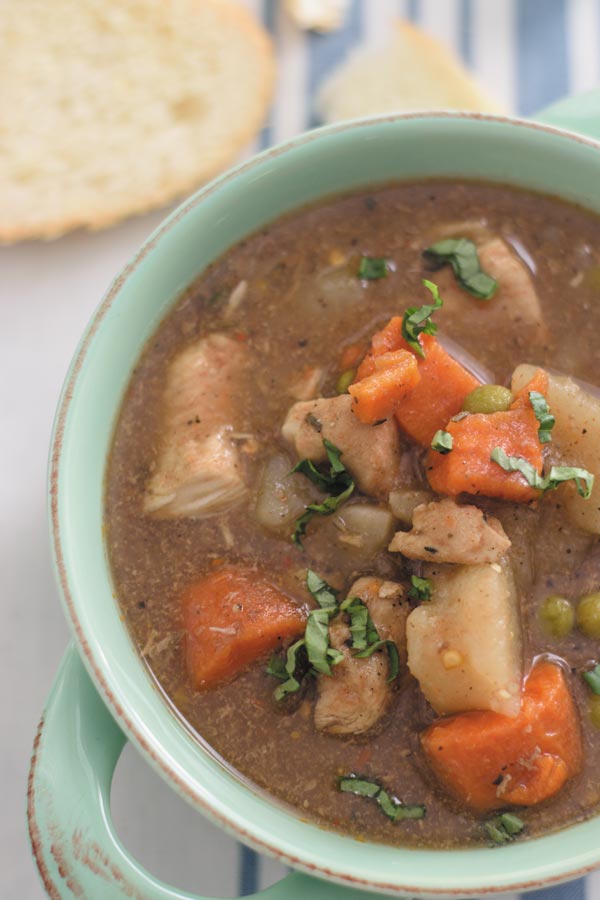 So go ahead and give this a try! If you make these or any other recipe from our blog, do tag us by using#naivecookcooks on social media channels.
If you enjoyed this recipe, don't forget to FOLLOW me on INSTAGRAM||FACEBOOK||PINTEREST||TWITTER ||GOOGLE+ || BLOGLOVIN || YouTube

Slow Cooker Chicken Stew
Ingredients
Slow Cooker Chicken Stew:
1 large potato, peeled and chopped
2 carrots, peeled and sliced
1 cup green peas
Salt to taste
¼ tsp black pepper
2 garlic cloves, minced
3 cups chicken broth
2 bay leaves
1 chicken breast, cleaned and chopped
½ tsp thyme powder
¼ tsp basil powder
1 tsp paprika
2 tbsp cornstarch
Instructions
Slow cooker chicken stew:
In your slow cooker ( I used my 6 quart slow cooker ), add potatoes, carrots, salt, black pepper, garlic, chicken broth, bay leaves, chicken, thyme and basil and stir. Cover and cook on high for 4 hours.
Once the vegetables are tender and chicken is cooked, mix cornstarch with ½ cup water and add in the slow cooker. Also add green peas.
Cover and cook on high for 15-30 minutes.
Taste and adjust seasoning if needed.
Enjoy with fresh dinner rolls or rice or on it's own!
Some more easy SLOW COOKER recipes- >>