Apple sheet cake with fresh apples, fall spices using my favorite McCormick® spices makes for a super easy baking project! A perfect tea time treat for the holidays!
I have partnered with McCormick and all opinions are 100%  my own. I have always loved using McCormick spices so it was great to create a recipe using my favorite spice brand!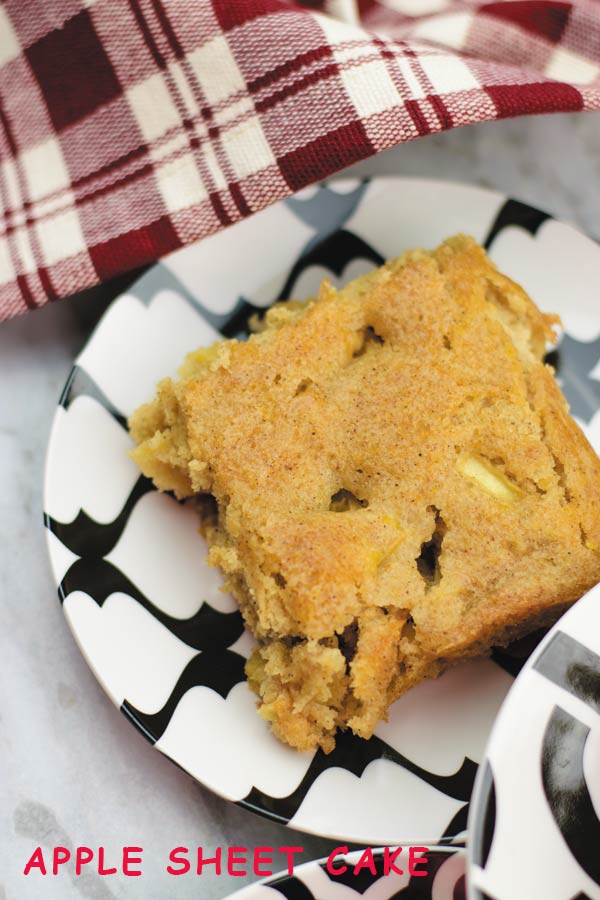 It's all about desserts, isn't it? Come December and all I want to eat is cookies, pies, ice creams basically everything sweet. Do you share similar feelings?! Even though this year I haven't shared as much desserts as last year, everytime I step foot out of the house, I always always end up buying some kind of sweet!
It's becoming more of a ritual these days, a very risky sweet ritual. When it comes to making desserts at home ,there are some desserts that are closer to my heart just because they remind me of holidays with my family.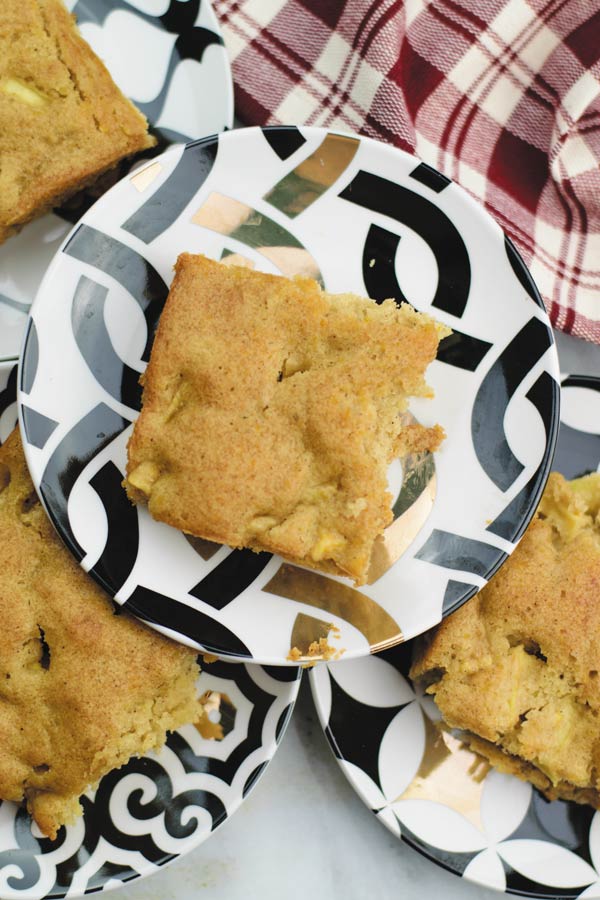 My grandmother was an amazing cook and I have this memory of her always cooking something yummy for us. She would most of the time pack my school lunch and everyday there would be a treat after my meal hidden in one of the small boxes in my lunchbox and a fresh apple, always!
Lately I have been thinking a lot about her and missing the time I spent with her so I decided to make something delicious with apples. I love love fruits in my desserts so when I saw this amazing apple sheet cake doing the rounds on instagram, I knew I had to give it a try! It was so simple to make and using my favorite McCormick spices, gave that extra something to this cake.
I have always believed in using quality ingredients and when it comes to buying good quality spices, I always always go for McCormick. In this recipe I used McCormick Ground Cinnamon and I must say it's good stuff. Unlike some other brands where even if you add a good amount, you don't taste or smell the spice, it's not like that at all in here!
McCormick Ground Cinnamon is really good quality strong flavored and a little goes a long way.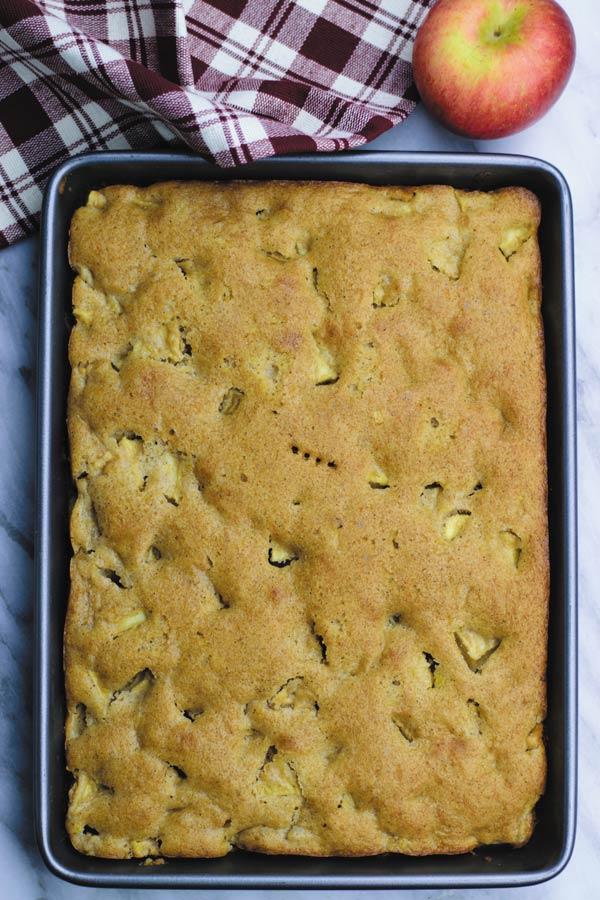 Want to save it for later? PIN this image!

So go ahead and give this a try! If you make these or any other recipe from our blog, do tag us by using#naivecookcooks on social media channels.
If you enjoyed this recipe, don't forget to FOLLOW me on INSTAGRAM||FACEBOOK||PINTEREST||TWITTER ||GOOGLE+ || BLOGLOVIN || YouTube

Apple Sheet Cake
Ingredients
Apple sheet cake:
½ cup granulated sugar
½ cup dark brown sugar, lightly packed
2 eggs, at room temperature
6 tbsp vegetable oil
1.5 tsp vanilla extract
1 tsp grated orange zest
1¼ cups all purpose flour
1 tsp baking powder
Pinch of salt
1.5 tsp McCormick Ground Cinnamon
¾ tsp McCormick Ginger Powder
¾ pounds apples ( I used red delicious apples), peeled, cored and chopped in small pieces
Instructions
Apple sheet cake:
Pre heat oven to 350F.
Grease a inch baking sheet.
In the bowl of your electric mixer, add granulated sugar, brown sugar, eggs, vegetable oil, vanilla and orange zest. Beat using paddle attachment for good 2-3 minutes until smooth.
Now sift all purpose flour into this mixture. Add baking powder, salt, cinnamon, ginger. Mix until just combines. DO NOT OVER MIX.
Now gently add chopped apples and fold them in the batter using a spatula.
Spread this batter into the prepared baking sheet and bake for 30-35 minutes or until a toothpick inserted in the center comes out dry and clean.
Let it cool once done. Cut in slices and serve with ice cream . It can also be stored in an airtight container.
This is a sponsored post written by me on behalf of
McCormick®
.