Slow Cooker Chicken Stew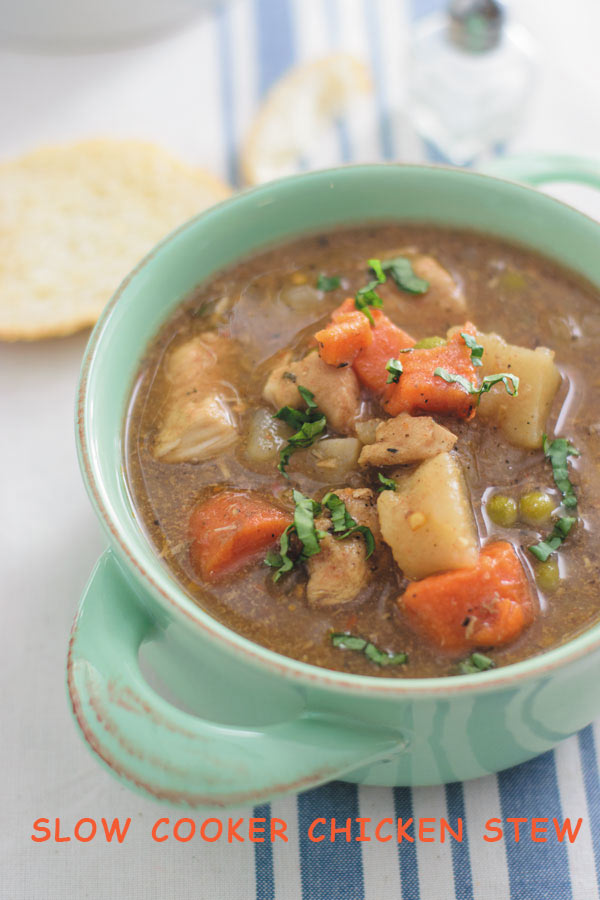 1 large potato, peeled and chopped
2 carrots, peeled and sliced
1 cup green peas
Salt to taste
¼ tsp black pepper
2 garlic cloves, minced
3 cups chicken broth
2 bay leaves
1 chicken breast, cleaned and chopped
½ tsp thyme powder
¼ tsp basil powder
1 tsp paprika
2 tbsp cornstarch
In your slow cooker ( I used my 6 quart slow cooker ), add potatoes, carrots, salt, black pepper, garlic, chicken broth, bay leaves, chicken, thyme and basil and stir. Cover and cook on high for 4 hours.
Once the vegetables are tender and chicken is cooked, mix cornstarch with ½ cup water and add in the slow cooker. Also add green peas.
Cover and cook on high for 15-30 minutes.
Taste and adjust seasoning if needed.
Enjoy with fresh dinner rolls or rice or on it's own!