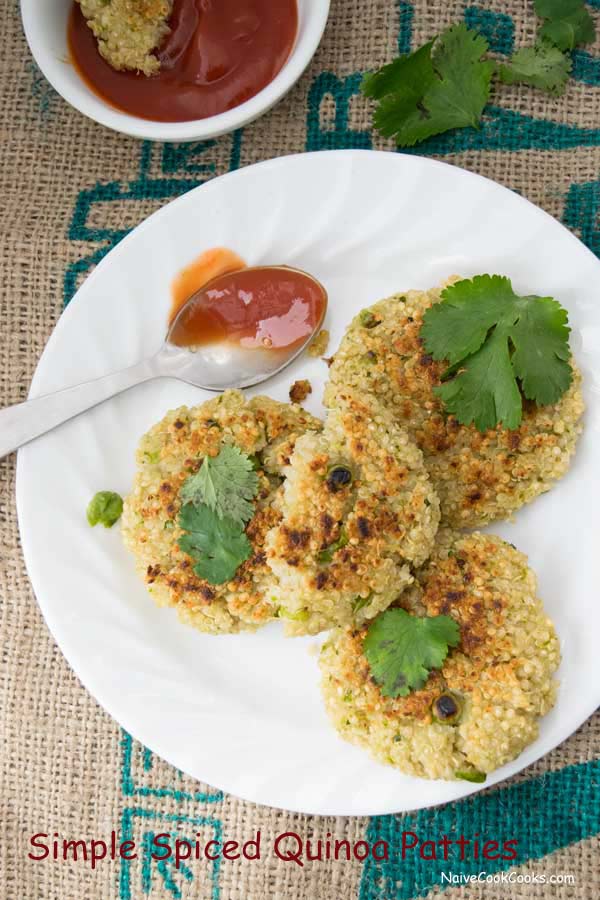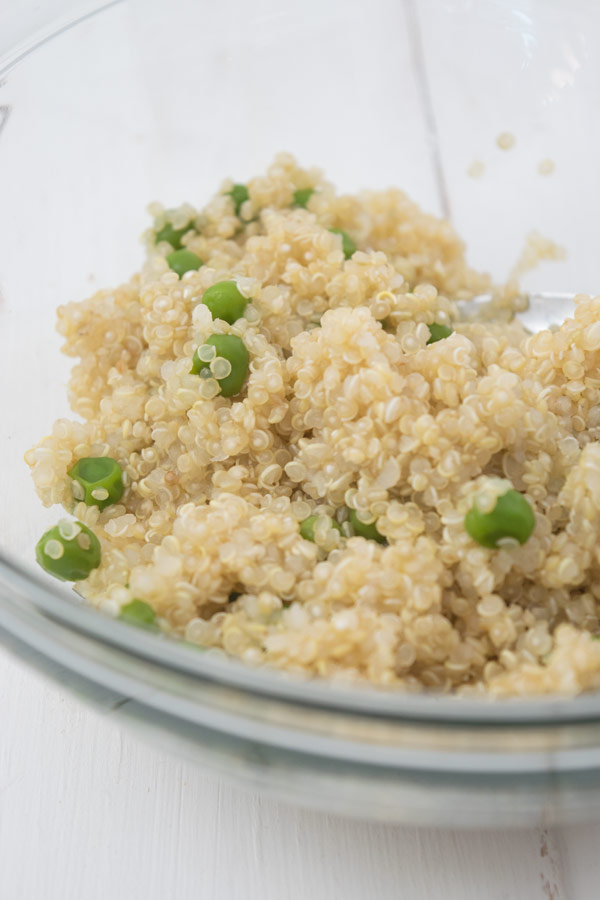 How was weekend friends? Mine wasn't too great as i made hummus but looked for pita bread everywhere and it seemed that it was some sort of evil force ( i know it sounds funny ! ) but no grocery store had pita bread yesterday . So we ended up buying pocket thin flatbread which made even the not so bad hummus taste weird lol..!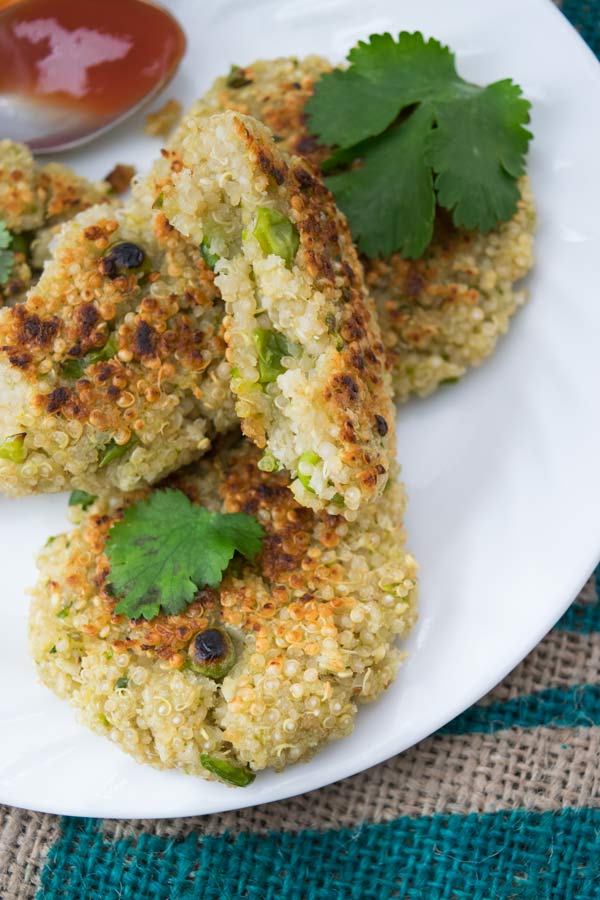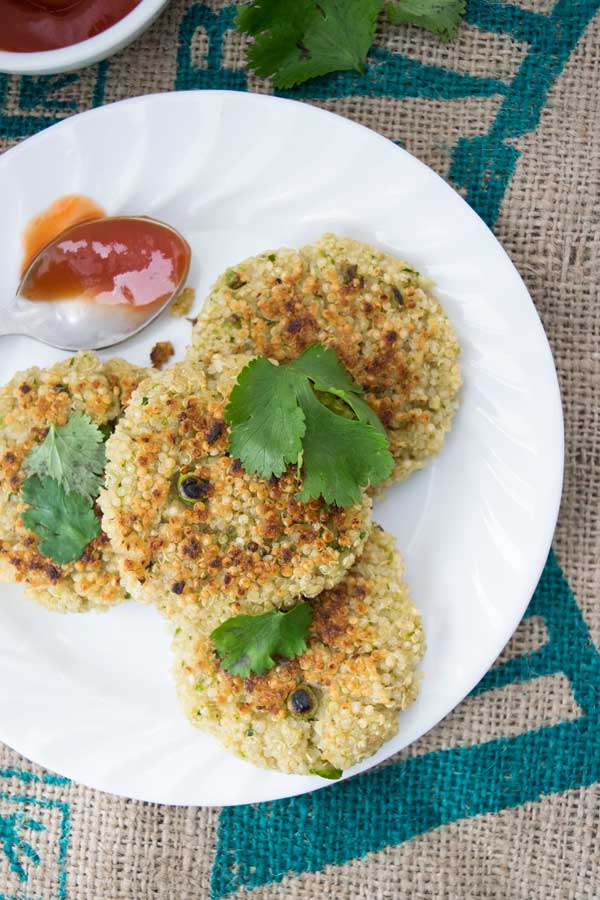 Well I had a packet of quinoa for God knows how long, i suppose a month or so but i have been struggling to find a recipe that would suit us…well finally today i decided to give it a try and was looking for a good recipe when I tumbled across "Soni's food for thought" and tried her recipe for Indian Spiced Quinoa Patties. I have done some changes according to my taste.
Follow along for a lot more delicious treats and life happenings on INSTAGRAM ||FACEBOOK||PINTEREST ||TWITTER ||GOOGLE+ || BLOGLOVIN

Simple Spiced Quinoa Patties
Ingredients
½ cup Quinoa
¼ cup Green peas
2 tsp ginger paste
1 tbsp garlic paste
1 tsp green chili paste
½ tsp ground cumin
½ tsp ground coriander
Salt- to taste
Oil for cooking
1 cup bread crumbs
2-4 tbsp all purpose flour
2-4 tbsp water
Instructions
Rinse quinoa properly with water. Add around 1.5 cups water and green peas and let it boil.
Once it starts boiling,lower the flame and let it simmer covered for next 10-15 minutes until quinoa absorbs the water and quinoa is cooked.
In a bowl, mix flour with water. To it add cooked quinoa and peas, all the rest of the ingredients except oil.
Now roll the mixture into small round balls . Flatten them using your palms and keep aside.
Heat a skillet with some oil and place the patties on top.
Cook and brush with some oil on top of each patties and flip. Cook on medium - low gas until nice crispy and golden brown on both sides.
Serve them hot with ketchup or hot sauce.
Some more appetizers ->>