Roasted Tomatillos in classic guacamole adds more intense flavor and takes the classic guacamole to a new delicious level!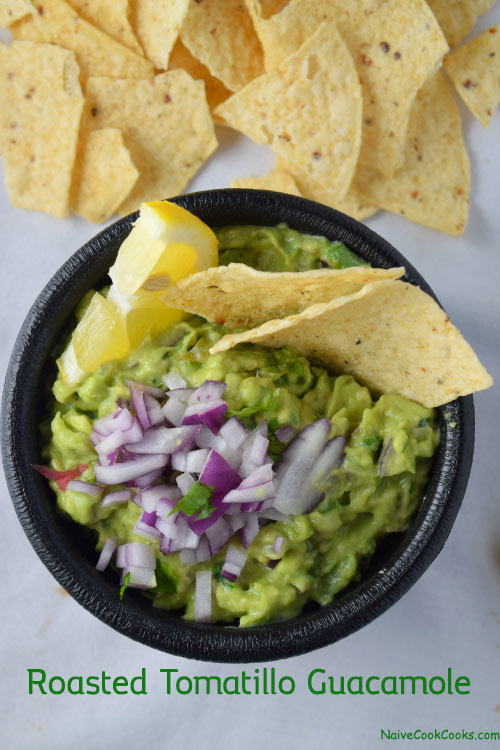 Hi! I am popping in again and yes,I know it's like the first time I am talking to you guys twice in a day but this is URGENT! I had to share this recipe with you guys, like right at this moment. This is like the boss of guacamole! Tomatillos in guacamole?!! How did I never think of this before?! Well better late than never, right?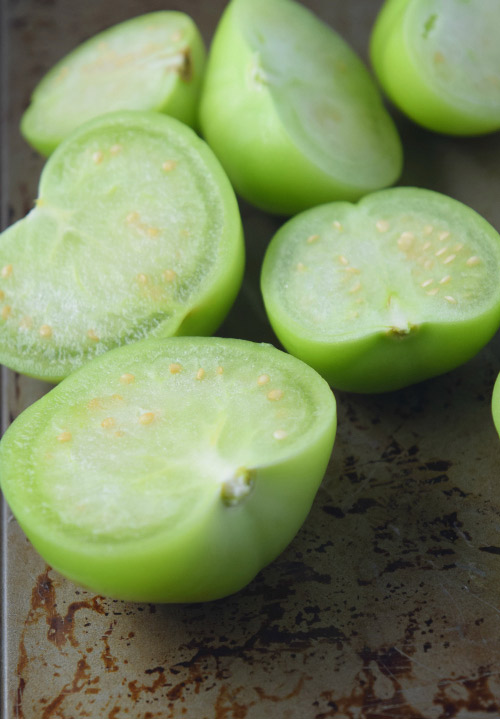 I usually either roast or boil tomatillos when making enchilada sauces or salsa verde but this time I added the roasted tomatillos in my normal-s0-called-boring-yet-totally-delicious guacamole recipe which I have been making for sometime now and I must say that it makes it so much better. Roasting tomatillos brings out a delicious flavor making them more intense and when added in with other guacamole ingredients, it just feels like a match made in heaven.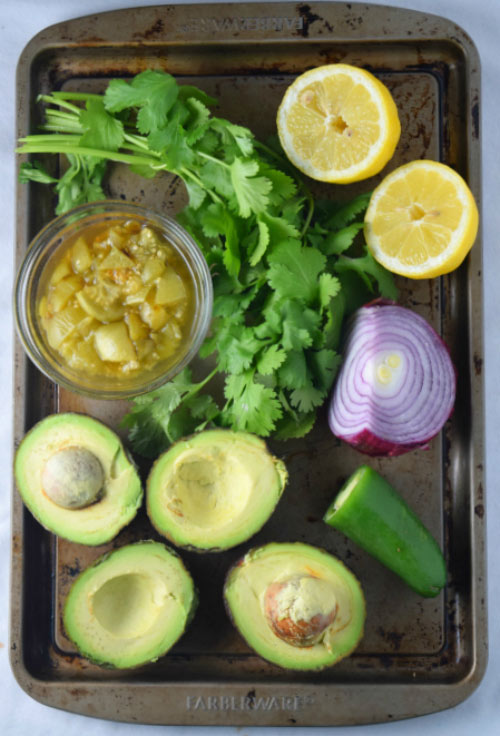 And with Cinco De Mayo only few days away, this is the right thing to do! I think I will be eating my weight in this guacamole for dinner for next few days. Friday Night + tons of chips with this guac = Happy me!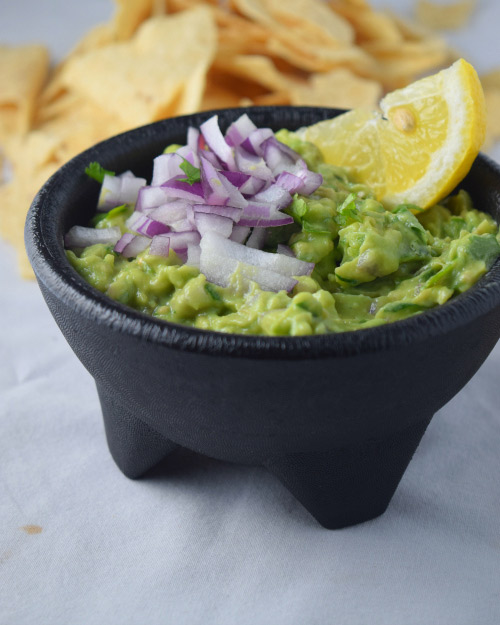 Help in spreading the word!
Follow along for lot more delicious treats and life happenings on INSTAGRAM || FACEBOOK || PINTEREST 

Roasted Tomatillo Guacamole
Ingredients
2 perfectly ripe avocados, peeled and mashed in a bowl
3-4 small-medium size tomatillos, husk removed, chopped and roasted
½ cup chopped red onion
Salt to taste
Lemon juice to taste
1 jalapeno chopped
¼-1/2 cup chopped cilantro as per preference
Instructions
Preheat oven to broiler setting. Remove husks from tomatillos and chop them. Place them on a baking sheet and cook in the oven at broiler temp around 500F for around 10 minutes.
Take them out and let cool.
Meanwhile in a bowl, mash your avocados. To it add salt, lemon juice, jalapeno, red onion, cilantro. Mix it all nicely.
Now once cool to handle, chop the roasted tomatillos finely and squeeze out the water. Add them to the mix and mix. Taste and adjust seasoning. Serve with lots of tortilla chips or if making ahead of time, wrap it with a plastic wrap so that plastic wrap is touching the top of the guacamole and chill in refrigerator. This will prevent it from browning as it will stop air to come in contact with guacamole.
Few more delicious dip ideas?