Make homemade bread with just few basic ingredients that tastes way better than store bought!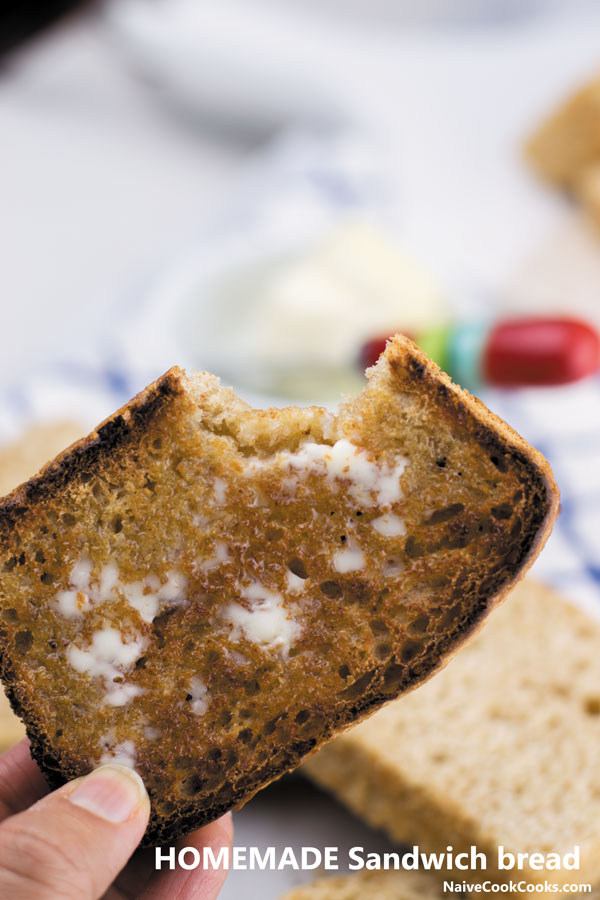 Making homemade breads is one of my favorite things to do and even though I don't have enough bread recipes here, I cook THIS AND THIS almost all the time. But I wanted to try something different and of all the different kinds I tried, this turned out to be the best. This bread is awesome when eaten toasted and smeared with a thick coat of butter. HEAVEN!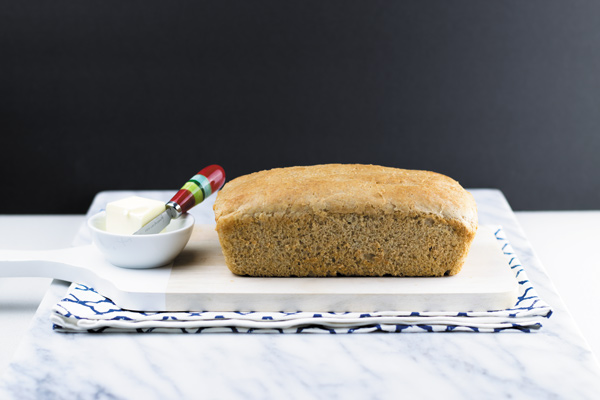 This bread is made using a mix of whole wheat and all purpose flour and even though you can play around with the amount of whole wheat & all purpose flour, I would strongly suggest to make sure that you do add some all purpose as it makes a big difference. This bread is slightly chewy with tons of flavor, we ended up eating it toasted somedays just smeared with butter, other days along with soft scrambled eggs.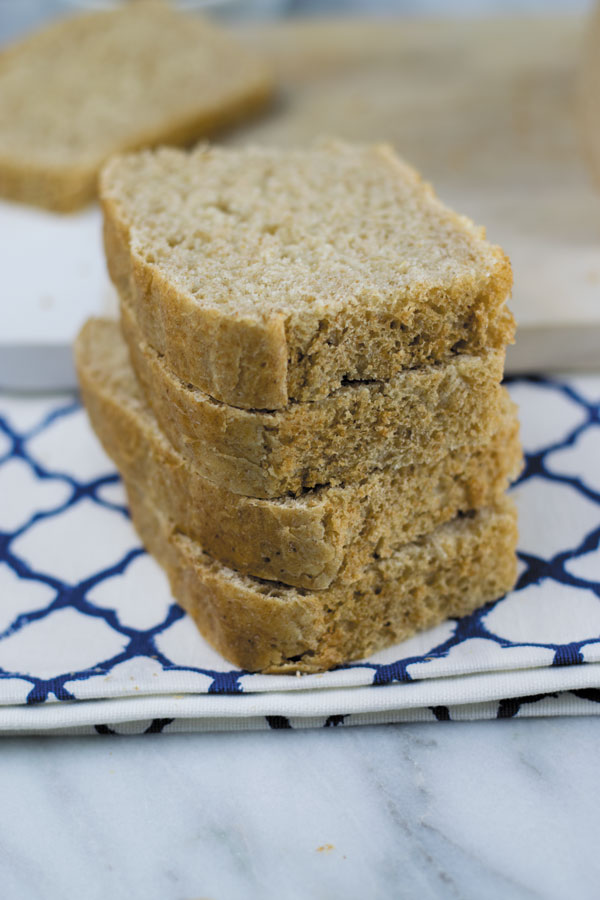 I love making this bread on weekends and then we have enough to last us throughout the week. Since weather started to get warm, I have been making extra loaves and I try to keep one extra loaf tightly wrapped in fridge for emergencies! You know those carb emergencies are bad, last night a dinner of healthy fish & roasted vegetables made me feel I was still hungry even after eating all that food! CARBS for life!!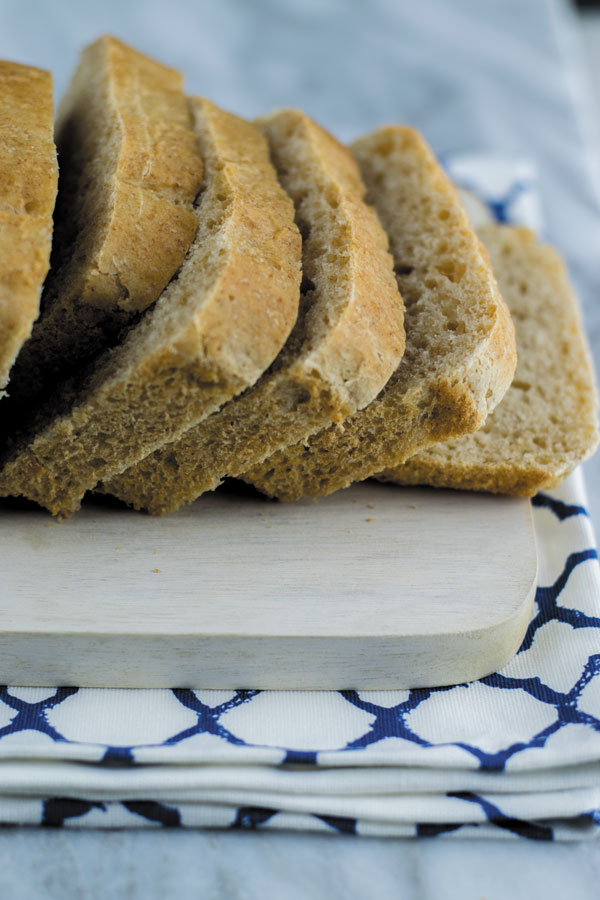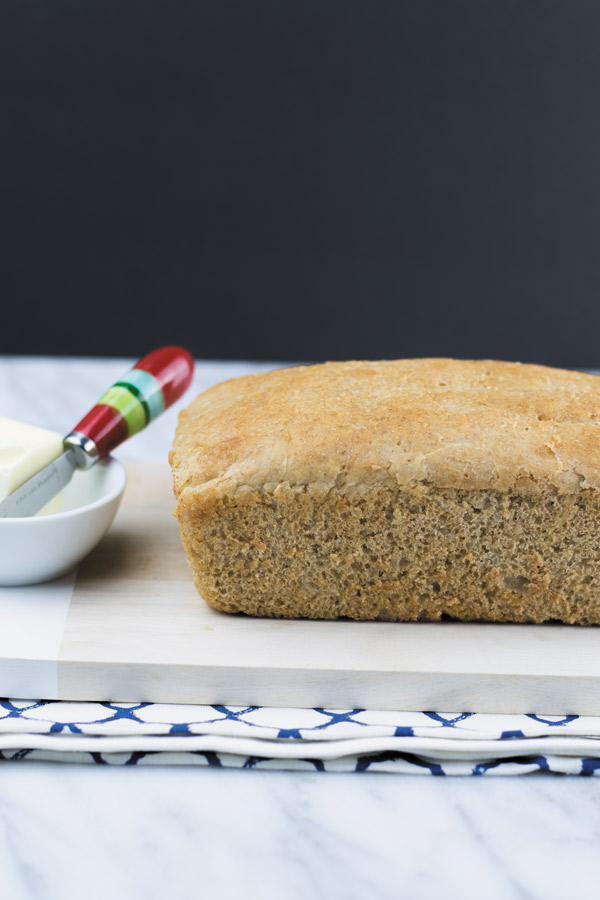 If you enjoyed this recipe, don't forget to FOLLOW me on  INSTAGRAM ||FACEBOOK||PINTEREST ||TWITTER ||GOOGLE+ || BLOGLOVIN || YouTube

Quick & Easy Homemade Sandwich Bread
Ingredients
1 cup warm water
1.75 tsp active dry yeast
1.75 tbsp honey
1.5 cups all purpose flour
1 tbsp melted butter
1.75 tbsp honey
1 tsp salt
1 cup + 3 tbsp whole wheat flour
¾ tsp melted butter
Instructions
In a large bowl, mix first 3 ingredients. Add all purpose flour, and stir to combine. Let set for 30 minutes, or until big and bubbly.
Mix in 1 tablespoons melted butter, honey, and salt. Stir in 1 cup whole wheat flour. Flour a flat surface and knead with whole wheat flour until not real sticky - just pulling away from the counter, but still sticky to touch. This may take some additional of whole wheat flour about few more tbsps.. Place in a greased bowl, turning once to coat the surface of the dough. Cover with a dishtowel. Let rise in a warm place until doubled.
Punch down.. Place in a greased loaf pan, and allow to rise until dough has topped the pans by one inch.
Bake at 350 degrees F (175 degrees C) for 25 to 30 minutes; do not over bake. Lightly brush the tops of loaves with melted butter when done to prevent crust from getting hard. Cool completely. Slice using a bread knife and once completely cool store in an airtight container.
Notes
Ami says :

I have adapted this bread recipe from allrecipes.com
Some MORE bread recipes- >>