Over night no knead bread! I can't believe how simple it is to make! Now there's no looking back,bread! Fool proof and idiot proof!


I love baking breads as much as I enjoy eating them. The smell and sight of good crusty bread makes me go insane. I just can't stop after a slice. I find excuse to bake breads but I realized lately few attempts were far from being called successful and I was baking mostly sweet breads. Remember this orange-chocolate bread or this super moist and delicious 5-banana coconut bread. Since we are talking about bread, I just wanted to let you know that this banana bread kept well frozen and in refrigerator for good one month. I heard it tasted very good slightly warmed up with butter! I loved eating it cold straight out of the refrigerator with a glass of chilled milk. Seriously,try this!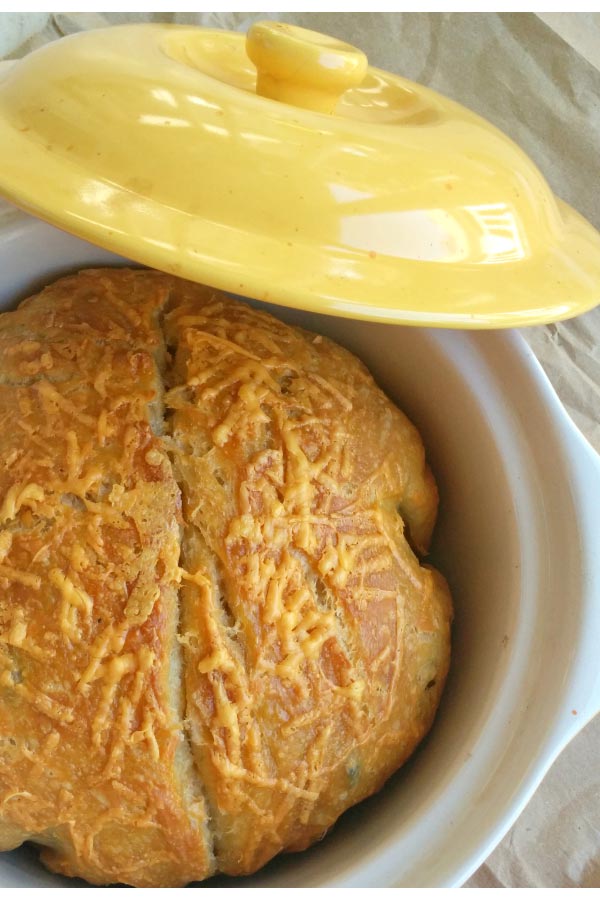 Coming back to today's recipe. While searching for good no knead bread on YouTube, I came across so many recipes that I felt scared at one point thinking what if it doesn't taste like bread or tastes horrendous of all things?! Finally as I was in serious need for some good crusty bread, I went ahead and tried my luck at this no-knead concept. I have been hearing about no-knead breads, no-knead pizza doughs for a long time now and as usual I am late for the party but I am just glad that I gave this concept a try as now I am planning on making fresh bread for sandwiches, paninis,to go with soups! It feels good to be able to control what goes in your bread!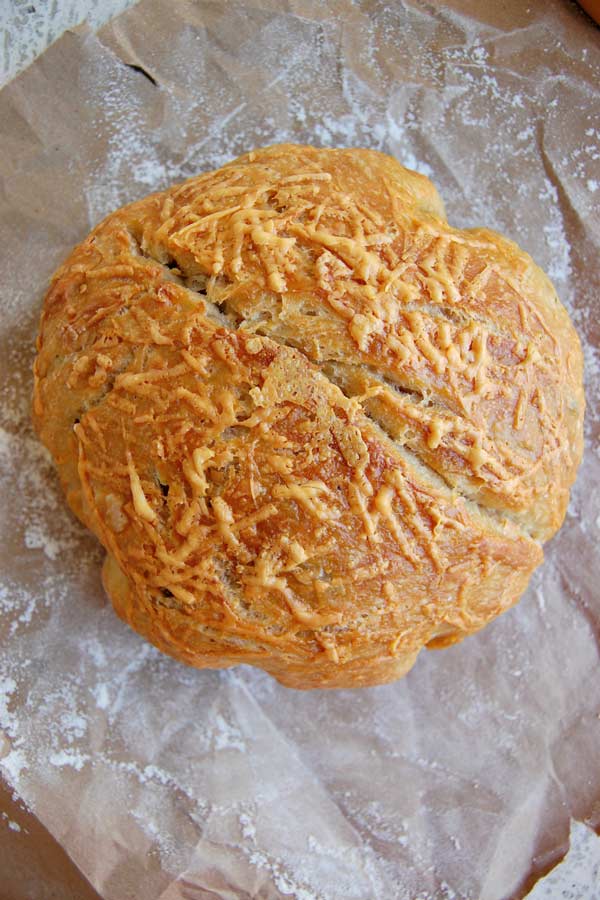 This dough is super forgiving. You just stir all the ingredients together and let it sit for good 8-24 hours and voila you will be rewarded with restaurant quality bread at home! Is that too much to ask for?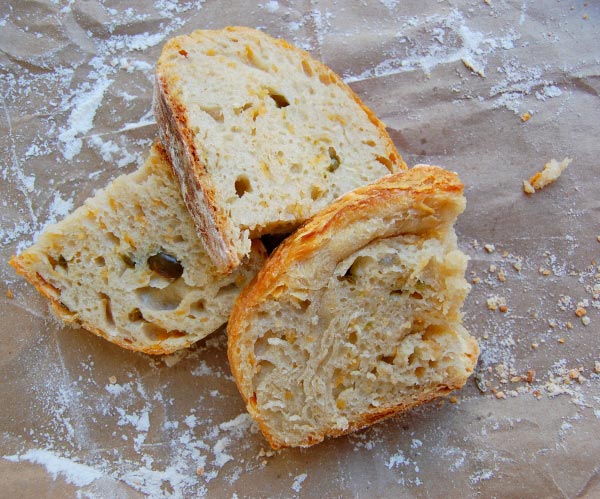 Crusty on the outside and super soft inside, this bread tastes amazing just out of the oven. I served it for dinner with some balsamic vinegar and olive oil mix. It was divine. We enjoyed it alongside lasagna.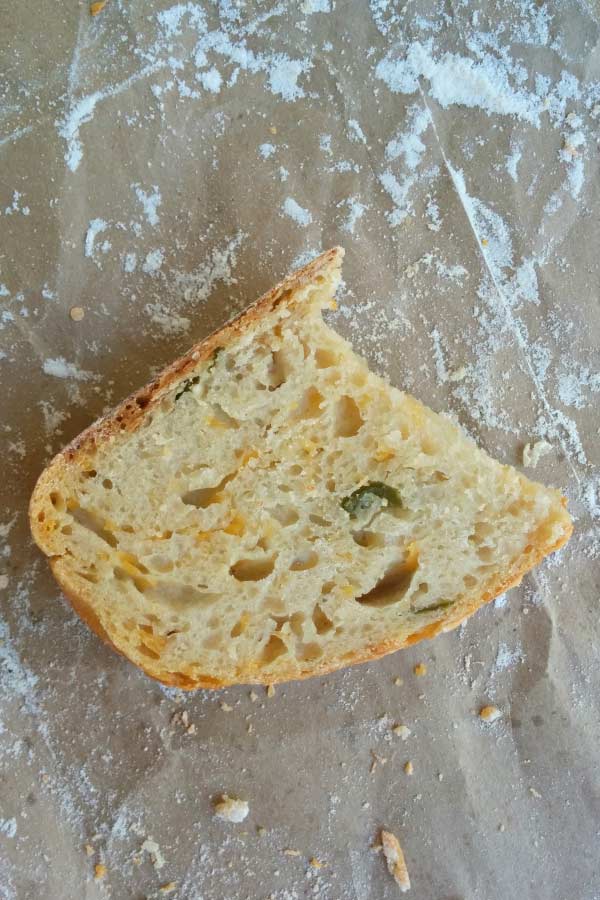 At night if you can spare only 15 mins, go ahead make the dough and let it sit. In the morning when you wake up get it ready for second rise and pop it in the oven while you get ready. You will be greeted with fresh just out of the oven bread for breakfast and totally made by you from scratch!! Trust me that's a good start!

"No-Knead" Jalapeno & Cheddar Bread
Overnight "No-Knead" jalapeno & cheddar bread! The easiest fool proof bread recipe ever!
Ingredients
3 cups bread flour
2 tsp salt
¼ tsp active dry yeast
1 cup sharp cheddar cheese, shredded
2-4 jalapeños, chopped
1 Tbsp olive oil
1.5 cups water
Instructions
In a big bowl, add flour,salt and yeast. Stir using a spatula. To it add cheddar cheese and stir around again. Add chopped jalapeños and give another stir. Now add oil and water. Mix using a spatula. All you need to do is using your spatula or spoon, stir it so the dough comes together. Remember NO kneading required!!
Cover and let it sit overnight or good 8-24 hours. The dough will double up.
When you are ready to bake, place a parchment paper on your work space. Coat it with flour. Transfer the dough from bowl to the parchment paper. It will be sticky. Now coat your hands with dry flour too. Bring the dough together in the form of a ball. Cover with a towel and let it sit for second rise for 1.5 - 2 hours.
Preheat oven to 450F and place your Dutch oven or baking pot in there to warm up too. After around 1.5-2 hrs, take out the pot from pre heated oven. Watch it will be extremely hot. Transfer the dough along with parchment paper inside. At this point, if you wish you can add some more shredded cheese on top of the dough. Bake covered for around 45 minutes and uncovered for 8-10 mins until top gets golden brown.
P.S Heavily inspired by you tube channel by artisanbreadbystev.
More Bread Recipes: