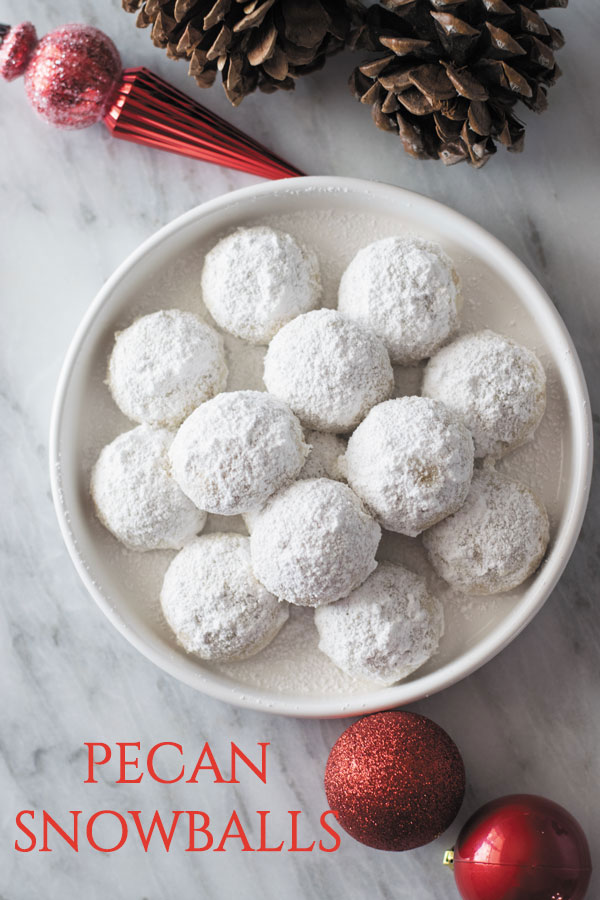 Welcome back guys! Did you check my yesterday's post?If yes, then today is Day#1 of Christmas Cookie Box Marathon!! And if you are like no, not yet, then please go check my last post!!
Yay I made it to Day#1 of Christmas Cookie Box Marathon!
Day#1 we are making PECAN SNOWBALLS. These are such simple cookies yet so complex in taste and texture. They are crisp on the outside and chewy with a little bite inside. So so good that I didn't have enough for freezing for later as I can't stop eating these!
I have never made pecan snowball cookies before and I , to be honest, wasn't sure how they will turn out. But after already making them twice in a week, I am addicted to these. They are super easy to make and requires simple ingredients you might already have in your pantry except may be pecans. They are eggless but still unlike any other eggless cookie. Go make them.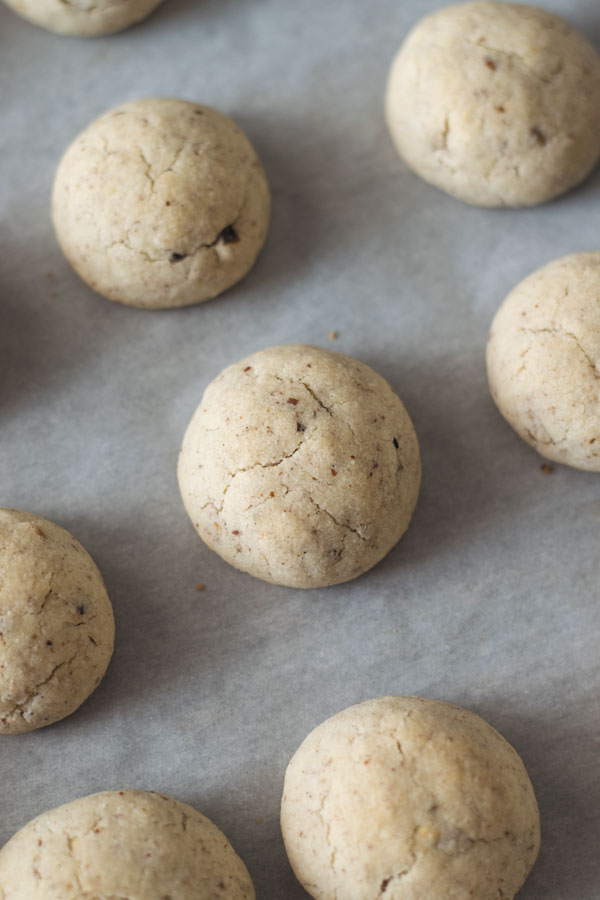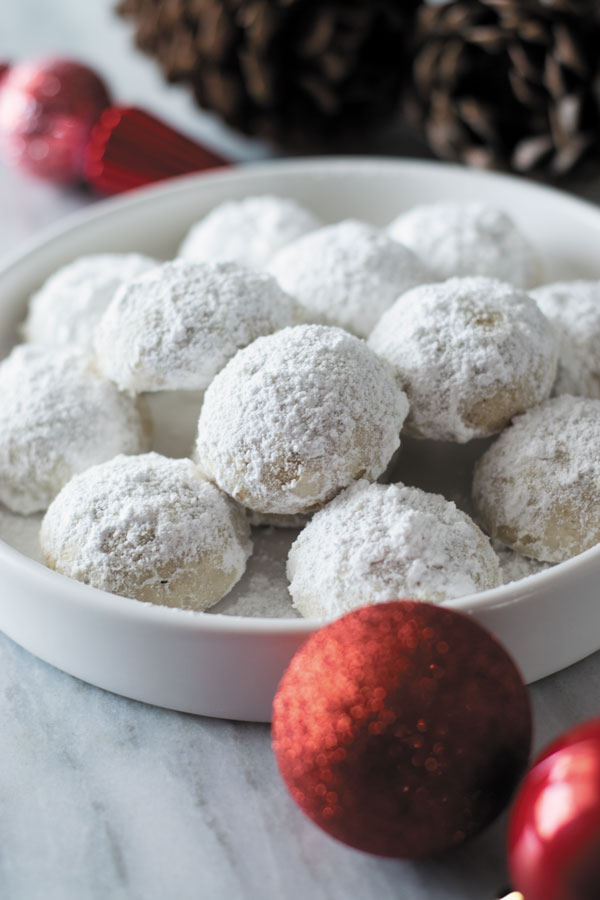 Pecan Snowballs
Ingredients
¾ cup (90 gm) pecan halves
8.5 tbsp (120 gm) unsalted butter, at room temperature, cubed
½ cup plus 1 tbsp (65 gm) powdered / confectioners' sugar plus additional for coating the cookies
1 tsp good quality vanilla extract or vanilla bean paste
Pinch of salt (1/8) tsp
1¼ cups plus 1 tbsp ( 165 gm) all purpose flour
Instructions
Place pecan halves on a pan and roast them on medium-high gas. Keep stirring them in between. It would take few minutes 7-10 minutes for them to roast. Transfer them onto a plate and let them cool. Place them in the jar of your high speed food processor and process until you get a fine texture BUT make sure you stop processing further or you will end up with pecan butter. I do few pulses and they are usually done.
In a bowl add room temperature butter and sugar and beat on medium-high speed until it gets light ans fluffy. To it add vanilla extract or paste, salt and ground pecans and beat again.
Now add the flour and beat until you see no flour in the dough.
Transfer cookie dough on a surface and knead gently for 30 seconds. Flatten it into a disk shape and tightly wrap with a plastic wrap and let it chill in fridge for a minimum of 30 minutes.
When ready to bake, preheat oven to 375F. If dough has been chilled for longer say overnight or good few hours, let it thaw for sometime on counter until it's not extremely hard on pressing.
Break dough into pieces and roll them into balls. I did around 17 - 21 gm each ball.
Place them on parchment paper lined baking sheet and bake for 13-16 minutes. My oven runs little hot. so for me these cookies were baked in 13 minutes. They will turn slightly golden and bottom will be firm and light golden brown.
Let them rest on baking sheet for 3 minutes. Then take some powdered sugar on a plate and roll each still warm cookie into it. Let the cookies rest for another 5 minutes. Roll them second time into powdered sugar and place them on a cooling rack. Once completely cool, store in airtight containers.
Notes
Recipe from
SWEETS
cookbook by Yotam Ottolenghi &Helen Goh
Do remember to tag us by using #naivecookcooks on social media if you try this or any other recipe from blog! Happy Baking <3