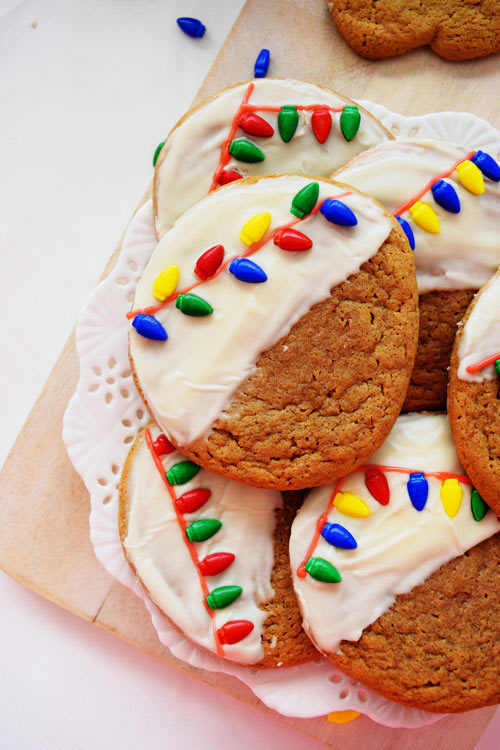 Happy 1st day of December you guys!!! Where did 2018 go?? We are on the last month of this year and that too my favorite month! We love Christmas soo much that we have been listening to christmas music since October (!!) , our Hallmark movie channel stays on most part of the days. The only time our TV plays something else these days is when it's Aria's TV time lol.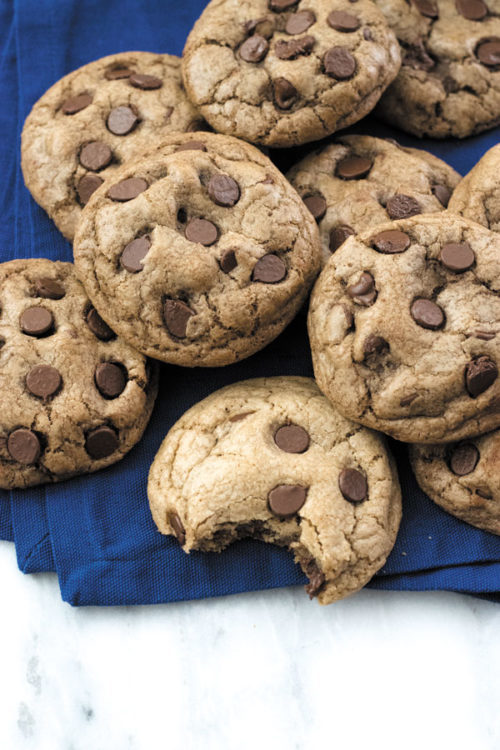 Pic #1 is of my SOFT & CHEWY GINGER COOKIES I shared here in 2015.
Pic #2 is of my DOUBLE CHOCOLATE CHIP COOKIES (soo thick & chewy!!) I shared here in 2016.
So this year I was really wanting to do a Christmas cookie box, you know where you make bunch of different cookies and then arrange them nicely in a box and share with your friends and family. I shortlisted 14 recipes which I wanted to do and share the recipes here BUT  :
I have a severe case of PROCRASTINATION!!!!
I didn't plan well.
I am not organized!!!!
I can't seem to find my artificial lights even though I have some cookie recipes ready to share with you guys!! (We moved a year ago with our 4 month old and life's been crazy since then.)
The only time these days I get to work on blog is super early mornings like 3-8 AM when Aria is sleeping. I have so much on my plate these days as we have our own business in which I help my husband, I try to work on blog which has been super hard with our little babe, take care of baby, husband, our house, currently also finishing up christmas decorations and the list never ends!! Sounds familiar?!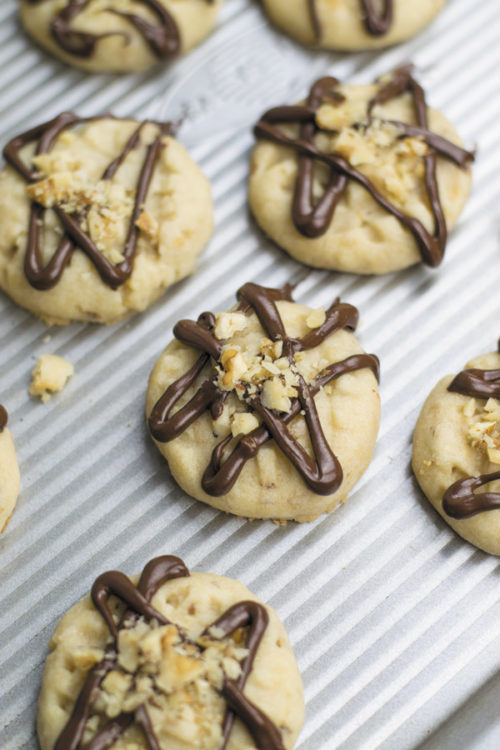 Pic #3 is of my WALNUT BUTTER COOKIES I shared here in 2016.
Sooo I am still hopeful of doing 2018 Christmas Cookie Box Marathon but lets see.
So the 14 cookie recipes I shortlisted for 2018 Cookie Box are ->>
Pecan Snowballs ( Already made them twice and they are sooo good!)
Black & White Checkerboard Cookies
Santa Claus Sugar Cookies
Orange & Star Anise shortbread
Peppermint Marshmallows
Festive Sprinkle cookies
Soft & Chewy Ginger Cookies ( From Here and one of our favorite cookies I have made till date!)
Stained Glass Chocolate Sprinkle Cookies
Walnut Chocolate Chip Cookies
Holiday Cranberry Pistachio Biscotti
Holiday Spritz Cookies
Jam Thumbprint Cookies
Peppermint Pattie Stuffed Chocolate Cookies
Baci Di Doma
Ok so out of these I am almost done with Recipe #1 and Recipe #7 . Let's see how much can I achieve from here?! It's fun and such a motivation to be held accountable. I don't know about you but for me, it helps big time in making me more productive!
Let's do this. Happy baking!!
Do share if you bake or make anything from our blog here by tagging us as #naivecookcooks on social media so I can feature you! I already have bunch of cookie recipes on the blog, so for you guys who don't want to wait but want to start baking, check out those by searching cookies in our search tab.