This is a sponsored post written by me on behalf of Classico Riserva for IZEA. All opinions are 100% mine.
Who doesn't love eating a good cheesy lasagna? Now make Easy Vegetarian Lasagna at home with just few simple steps!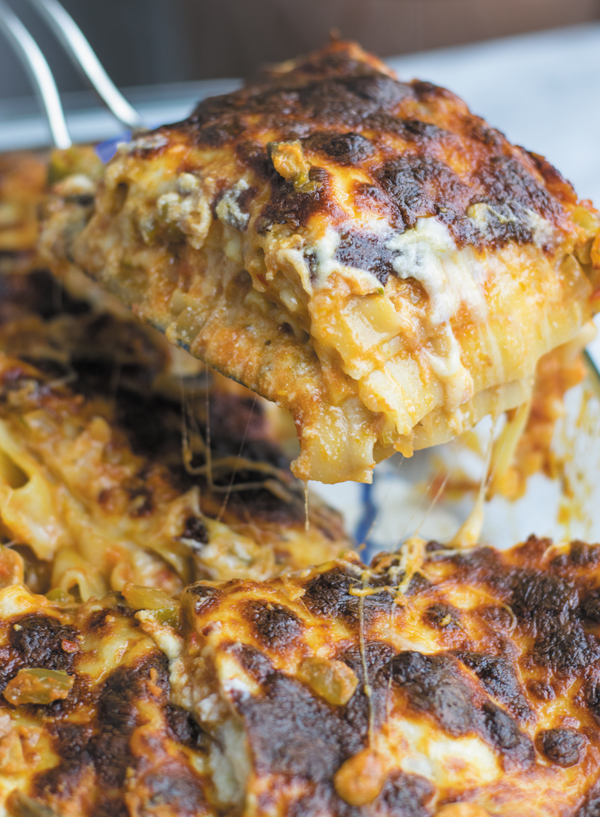 Let's do cheesy Lasagna today friends – you know the kind that smells like heaven with all that melted cheese, a divine sauce with soft melt in your mouth vegetables , the kind you want to eat almost every night for dinner but then you remember you have those jeans sitting waiting for you to fit in them and you resist! But not today! Today we are eating our heart out and not worrying about a single calorie just because it's almost hump day, my work motivation is negative and all I want is a huge slice of this goodness and netflix!
Since we are talking about lasagna – how can we not discuss pasta sauce?! For me sauce is the most important part in making a good to great lasagna and there have been times when my sauce did not turned out right and I knew that it the lasagna won't taste the same! I usually make my own pasta sauces but this time I went with newly launched Classico Riserva Pasta Sauces. These sauces have no artificial ingredients or added sugar which makes me love them even more. I was super tempted to use spicy Arrabbiata for this lasagna but instead I went with the classic Puttanesca with just few basic ingredients and the results were amazing!
The sauce is really nice and thick which made the consistency of my lasagna sauce after adding vegetables just right!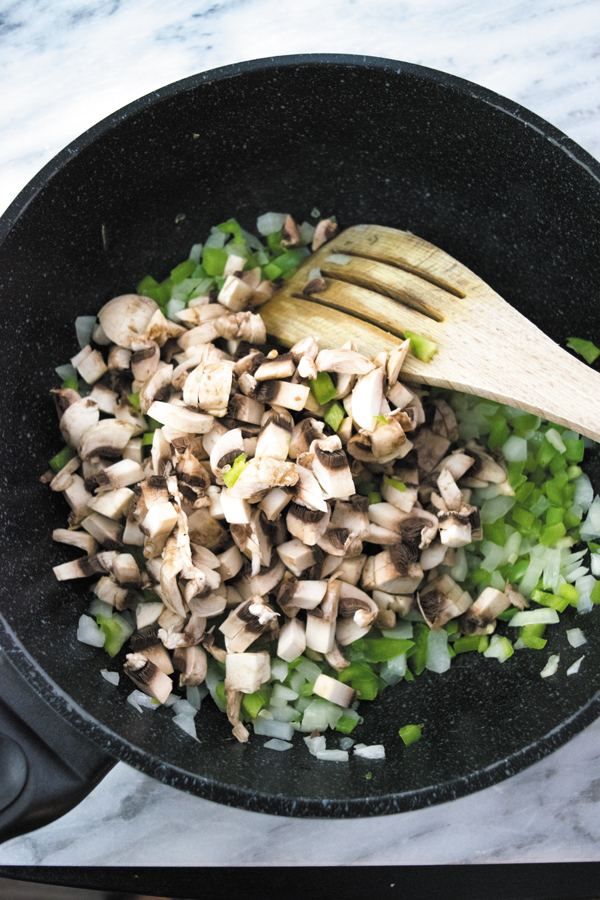 Making lasagna at home is really simple – and not just any lasagna, a good cheesy lasagna the kind you get at proper real deal Italian restaurants! First I saute my vegetables in some oil and garlic. While vegetables are cooking I cook pasta sheets as per package directions.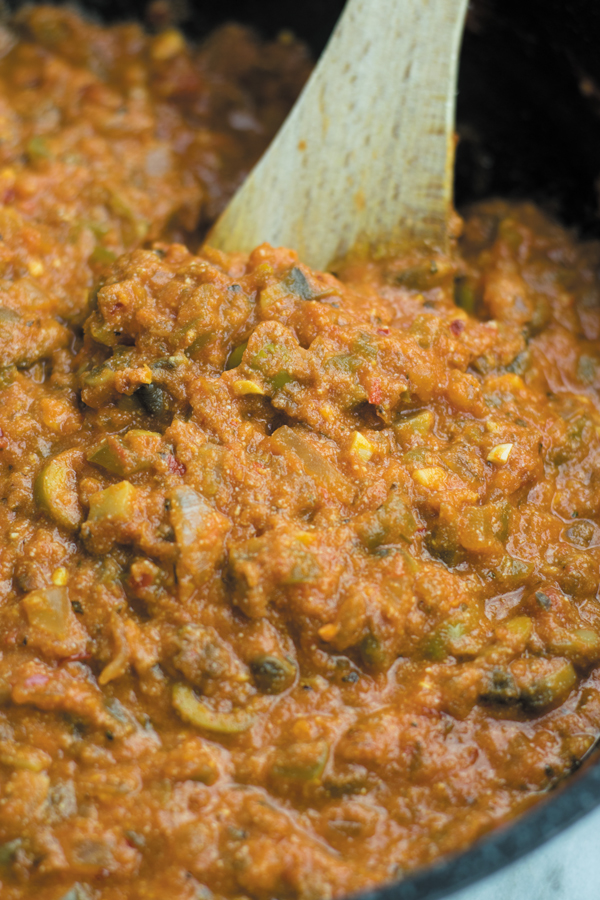 Once vegetables are soft, add pasta sauce and spices. Just simmer, taste and sauce is ready! See told you super easy!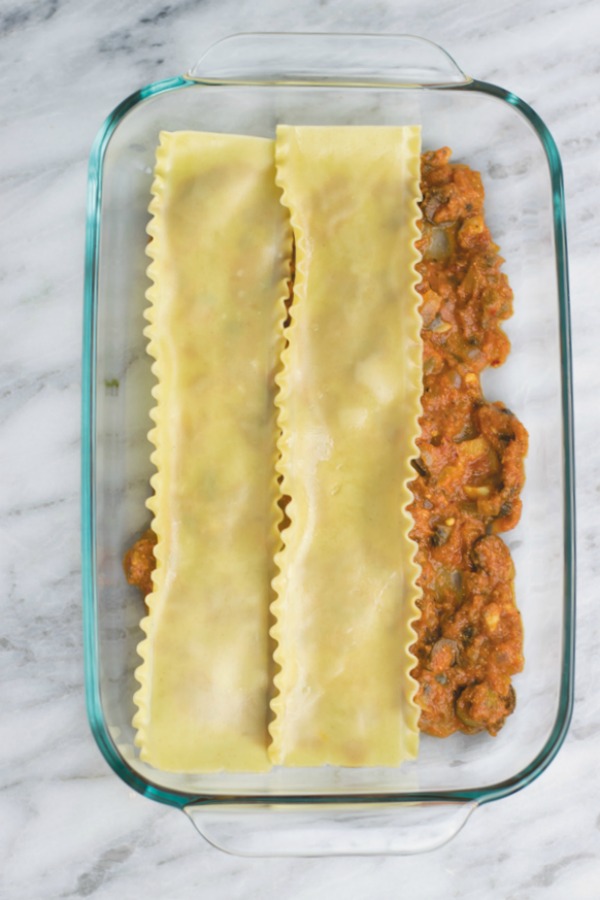 Now preheat oven to 425F and start assembling. I take a glass baking dish and spread some sauce at the bottom. Then I lay pasta noddles in a single line.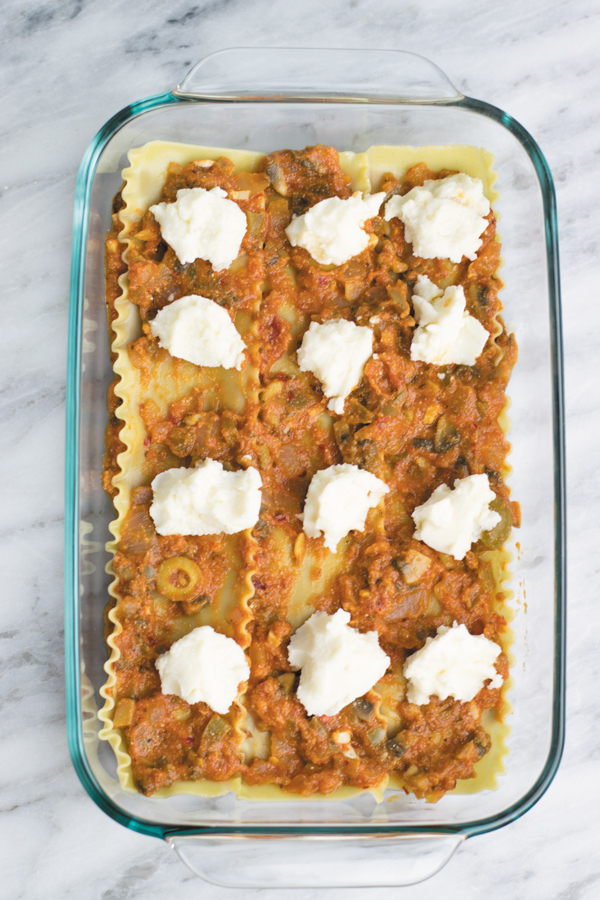 Then I add more sauce and some ricotta cheese.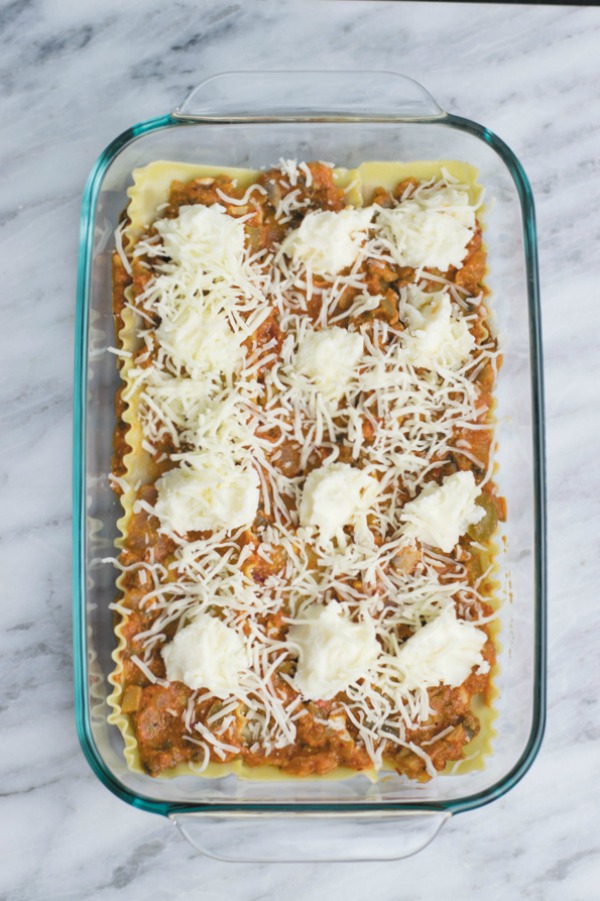 Then I spread shredded mozzarella.
Then I lay smoked provolone slices since I love the flavor it brings but you can totally use any other cheese such as mozzarella slices or cheddar slices if you want.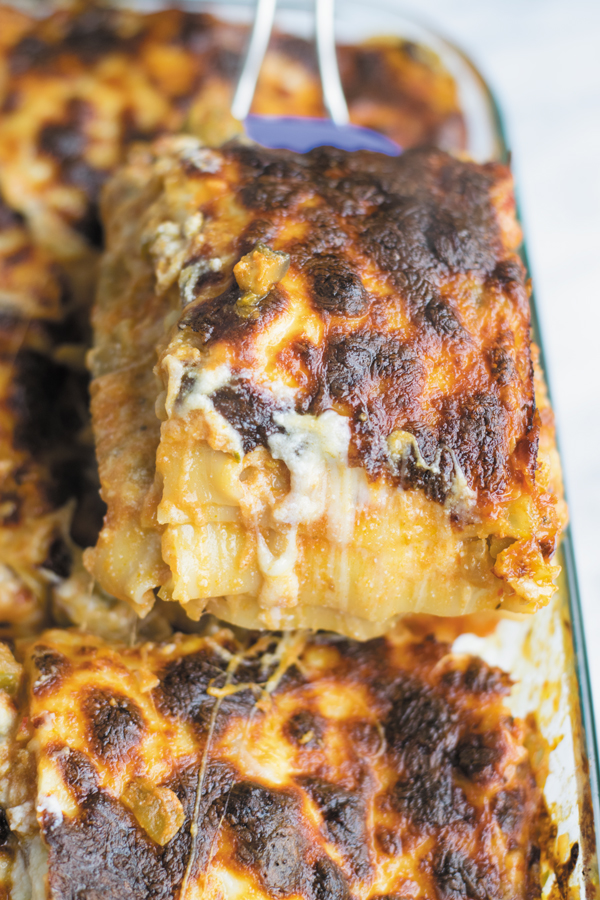 Then you keep layering it until it's packed all the way through. Then just bake and enjoy!
A huge thanks to Classico for sponsoring this post and making such yummy pasta sauce!
Now a fun GIVEAWAY! Comment what will you make first with these pasta sauces and which sauce will you use out of the new 5 flavors?! 3 winners will each be winning a coupon for a FREE bottle of one of these sauces!
If you enjoyed this recipe, don't forget to FOLLOW me on  INSTAGRAM ||FACEBOOK||PINTEREST ||TWITTER ||GOOGLE+ || BLOGLOVIN || YouTube 

Easy Vegetarian Lasagna
Ingredients
1 green bell pepper, chopped fine
8 oz white button mushrooms, chopped fine
1 cup finely chopped onion
1 tbsp oil
4 garlic cloves, chopped fine
salt to taste
1-2 tsp red chili flakes (adjust according to taste)
1.5 tsp basil powder
¼ tsp black pepper
½ tsp oregano powder
1 bottle of CLASSICO RISERVA PUTTANESCA SAUCE (24 oz)
1 box of lasagna sheets
shredded mozzarella cheese (8 oz)
10 - 12 thin slices of smoked provolone cheese
1 8 oz container of low fat ricotta cheese
Instructions
Boil lasagna sheets as per instructions until al dente. Coat the cooked lasagna sheets with oil and place them individually on a plate so they don't stick.
Now in a deep pot warm up the oil. To it add garlic. After sauteing it for a minute or so, add onions and bell peppers. Add a pinch of salt to them and stir. Cook for 5-7 minutes. Add mushrooms and stir. Cook everything for good 15-20 minutes until vegetables are soft.
Now add the bottle of sauce along with red chili flakes, basil powder, black pepper and oregano powder. Simmer the sauce for few minutes. Add 4-5 tbsp of ricotta cheese and stir. Taste and adjust the seasoning.
Preheat oven to 425 F.
Take * " dish and spread few tbsps of sauce. Lay 3 - 4 lasagna sheets as shown in the pictures above. Spread another layer of sauce all over the pasta sheets. Then drop few tsps of ricotta sheets all over the pasta sheets. Then spread shredded mozzarella cheese and lay smoked provolone cheese sheets all over. Repeat the layers until packed all the way through.
Bake for 25 minutes at 425F oven. Turn oven settings to broiler mode and broil for 2-4 minutes.
Enjoy with garlic bread and salad.