Old Fashioned Chocolate Chip Cookies – no fancy ingredient list, just few simple steps, the BEST softest thick & CHEWY cookies in town!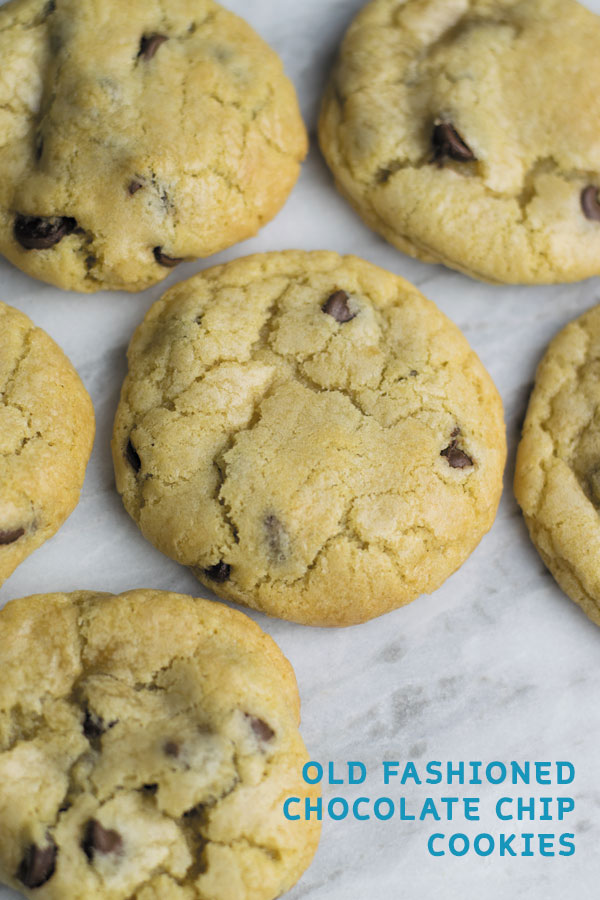 Remember the saying Old is Gold. Well I implemented it on The great 2nd annual cookie swap. For long I toyed with the idea of making chocolate shortbread cookies or oatmeal honey cookies. Well at the end I realized that no matter what age you are everyone loves to indulge in old fashioned chocolate chip cookies. You can never get enough of them and so I went with them.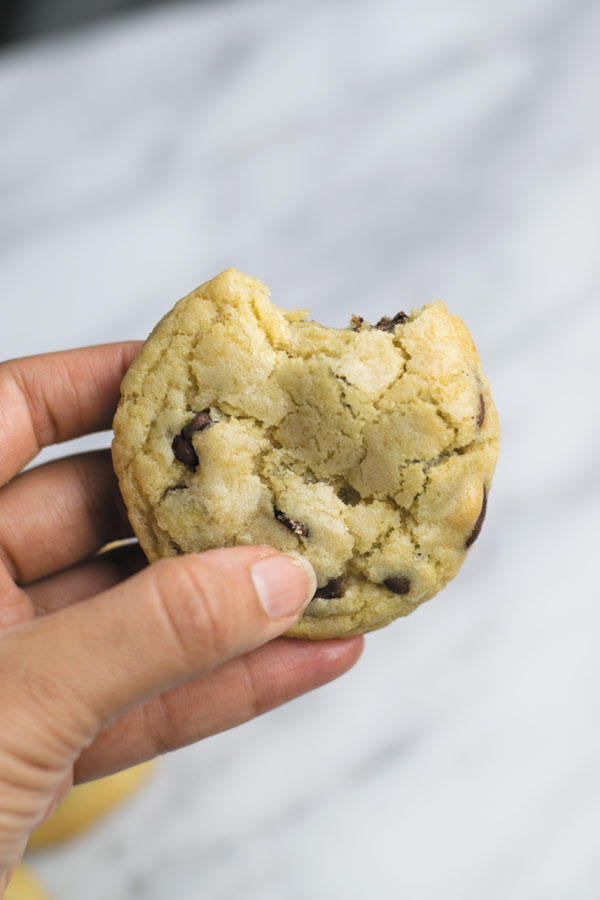 And sure they were as after sending them to my 3 cookie swap bloggers, I ended up making another batch for us and our friends.
I was given the task to send cookies to Camilla from culinary adventures with cam, Kimberly from eat the evidence and Kathy from the cheap gourmet. I did hear from Camilla and she told me that the cookies were gone in no time!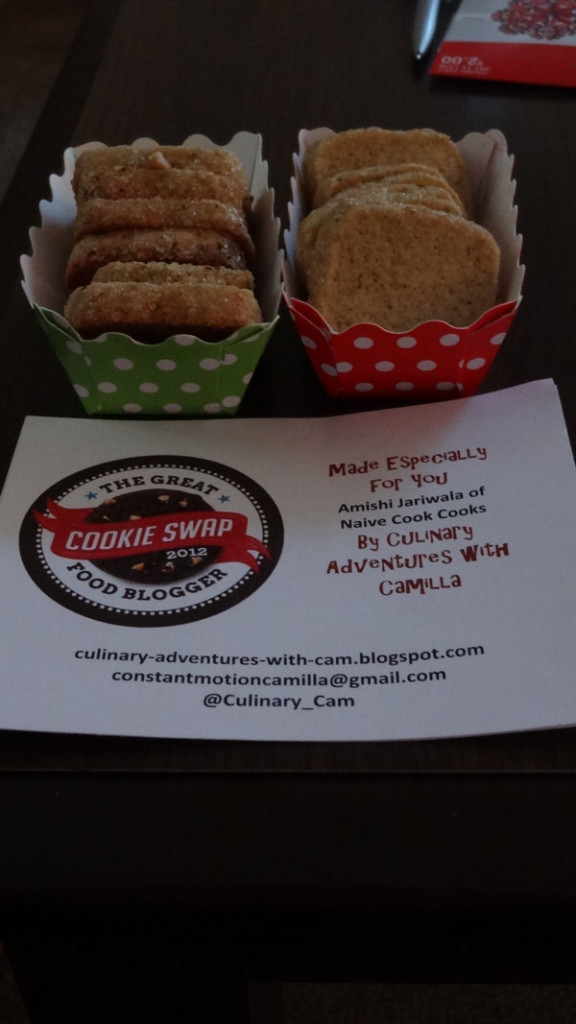 I hope the rest of them loved them as well.
I received cookies from Camilla from culinary adventures with cam. Her's were Boozy salted fennel pollen shortbread and they were amazing. They were crisp and had the aromatic fennel smell which keeps you wanting for more.
The second batch of cookies I received were from Kimberly from Eat the evidence. Her's were Chocolate chocolate chip cookie which were soft and gooey. A good combination with a glass of chilled milk.
The third batch I recieved was from Amber from bluebonnetsandbrownies. Her's were peppermint tea shortbread cookies dipped in white chocolate. They were soft with little hint of peppermint. They looked pretty and were equally tasty.

Old Fashioned Chocolate Chip Cookies
Old Fashioned Chocolate Chip Cookies
Ingredients
Old Fashioned Chocolate Chip Cookies :
3 cups all purpose flour (16.5 oz)
1 tsp baking soda
1 tsp salt
1 cup (2 sticks) unsalted butter at room temperature
1 cup white sugar (7.5 oz)
1 cup packed brown sugar (6 oz)
2 large eggs
2 tsp vanilla extract
2 cups semi sweet chocolate chips
Instructions
Old Fashioned Chocolate Chip Cookies:
Preheat oven to 375F.
Whisk flour, baking soda and salt in a medium size bowl. In a large bowl, beat butter until light and fluffy. Add both sugars to the butter and beat it until well blended. Add eggs and vanilla. Beat until mixture becomes smooth and creamy. Add flour mixture to it and beat until just incorporated. Stir in the chocolate chips.
Cover the dough and let it chill in fridge for 30 mins. This helps in making nice thick chewy cookies that don't spread too much.
Spray a baking sheet with non stick oil or use a parchment paper or baking mat over baking sheet. Roll around 2-3 tbsp cookie dough into a tight ball and place them on sheet at least 2-3 inches apart. Bake them for 11-13 minutes or until golden brown.
Let them cool on the baking sheet for a minute or two. Then transfer the cookies on a rack and let them cool completely.
Store in airtight container at room temperature.
Best enjoyed with a glass of chilled milk.
Notes
Ami says :
Recipe is adapted from
The Bon Appetit cookbook
.
If you want the doughfor later, simply shape the dough into a log shape and tightly wrap it in plastic wrap. Freeze. Whenever craving hits, defrost the cookie dough for 15-30 mins on counter, chop the amount you need and bake!
More Dessert Recipes: