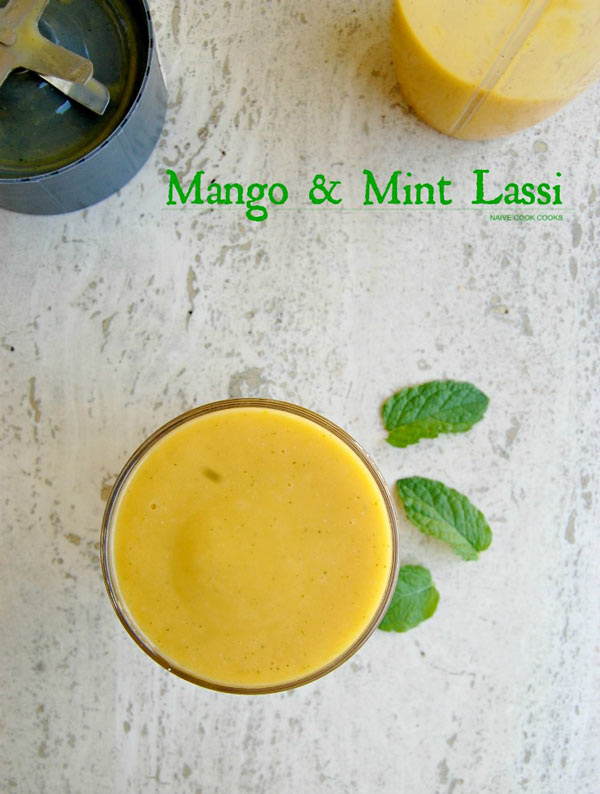 Refreshing summer drink packed with mango, mint and yogurt. This mint mango lassi is a good source of Vitamins C, A and fiber.  
Mango season always brings back fond memories from childhood. Part of India where I grew up, to us mango season meant super hot summer afternoons where chilled mangoes were our staple lunch for good 1-2 months. Mango season reminds me of my mother and her love for mangoes. Since mother's day is so close I decided to make her favorite drink (second favorite as nothing can replace her love for Indian tea!) and tell her that if she lived close by I would have made this for her!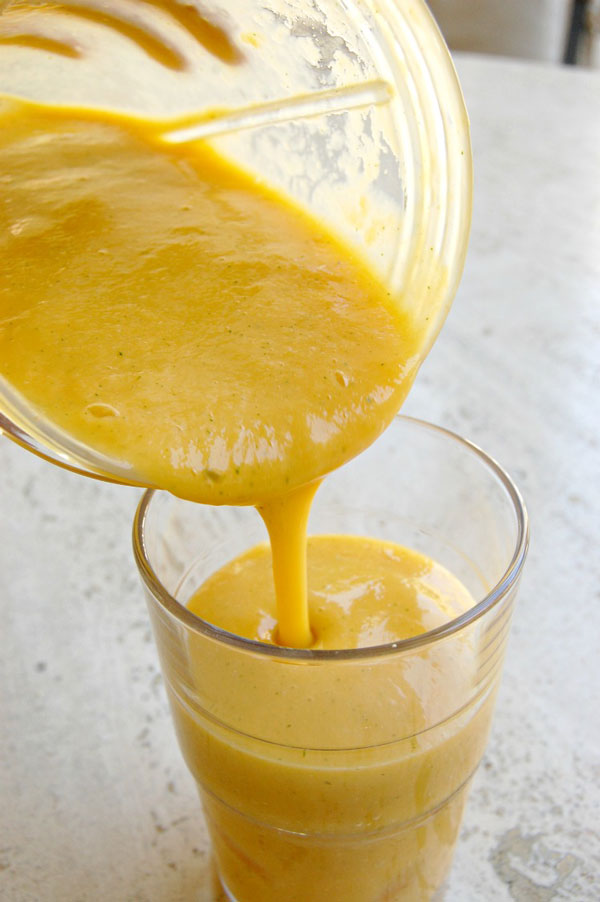 Lassi is a yogurt based drink which can be totally customized. There can be many variations and you can make it fruit based or with spices. One of my favorite ways to have lassi is in the form of mango lassi as I love mangoes. But you can swap mangoes for any other fruit you like such as peach, blueberries or make it simply using spices such as cumin, cilantro, green chili.
Perfect drink for hot weather and packed with healthy nutrients. Perfect for grab n go breakfast, as a healthy quick and filling lunch or snack.

Mint Mango Lassi (Indian summer drink)
Ingredients
2 ripe mangoes, peeled and cut in chunks
8-10 mint leaves,fresh, chopped
¼ cup yogurt ( I used low fat but you can use Greek yogurt, non fat, full fat)
Lots of ice
1 tsp brown sugar (optional)
Instructions
In a high speed blender, add all the ingredients and blend until smooth. If too thick add little water or more ice and blend. Serve immediately or chill and use as needed.
More Summer Drinks: