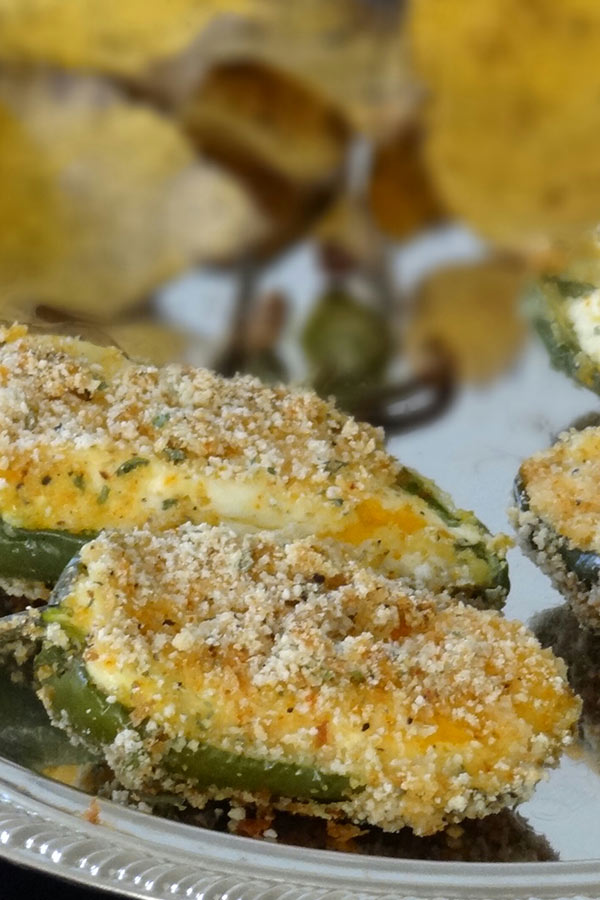 Sundays oh lovely Sundays! Why don't you come too often? Sunday is such a day when you feel like letting yourself go, eat as much as you want without worrying about gaining weight, without worrying how you would look in your own soon to be hosted party. I always cherish Sundays. In India when in school, we always had sunday as our only weekend.We used to look forward to getting that single day off where we won't have to do any homework or learn for an upcoming test the next day or for that matter wake up early.
Now all grown up and in US where most people get two days off, for us sundays are still the only so called day off we look forward to. And what would be a better way to start sunday but catching up on those movies you have been wanting to watch for long, having those late night snacks.
Talking of late night snacks, this saturday night we decided to try our hands at homemade jalapeno poppers as a late night movie snack. And Oh My God they were hot and cheesy.

Healthy Jalapeno Poppers
Ingredients
12 fresh jalapeno peppers, halved lengthwise (seeds and membranes removed if you don't want spicy. I like mine spicy so I left half the seeds in each and scraped out the remaining)
4.5 ounces cream cheese, softened
½ cup grated cheddar cheese
2 large eggs
2 tablespoons milk
1 cup fine dry breadcrumbs
Salt to taste
black pepper to taste
Red chili powder to taste
Instructions
Preheat the oven to 350 F.
Wash the jalapenos nicely. Cut them in half lengthwise and scrape out the seeds and membranes as desired. In a bowl add cream cheese and cheddar and mix it up nicely. Taste and add black pepper and salt. In second bowl, break the eggs and add milk, salt, black pepper and red chili powder and mix it up. In third bowl, add the bread crumbs and salt, black pepper according to taste. I used Italian style bread crumbs and noticed that they were pretty spicy by themselves. So make sure how much pepper you want.
Fill up the jalapenos with the cheese mix and keep them aside. Now one at a time, dip the jalapeno first in egg mix and then coat it with bread crumbs. You can use spoon or your hands to coat it nicely with crumbs. Repeat the steps if you feel it is not coated enough with crumbs.
Once all are done, grease a baking dish and place them in a preheated oven for around 30 minutes.
Enjoy them hot.
More Appetizer Recipes: