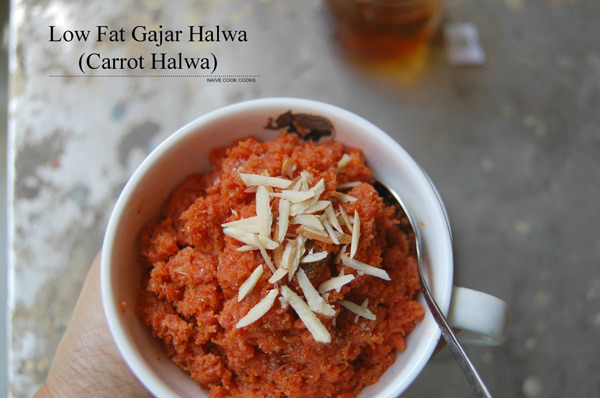 With all the travelling lately, I have been feeling zoned out at times and to be honest, that is been happening to me almost a lot lately. Sometimes I completely ignore what the person in front of me has to say and I don't realize until late that something was being told or asked. I wonder how people who are on the go always manage? Our stuff is almost in all the places we travel or stay and I keep forgetting where to look for a particular item when in need. It gets quite hilarious at times when I remember certain thing being at a certain location but once we reach there, we end up realizing that it's in the next location!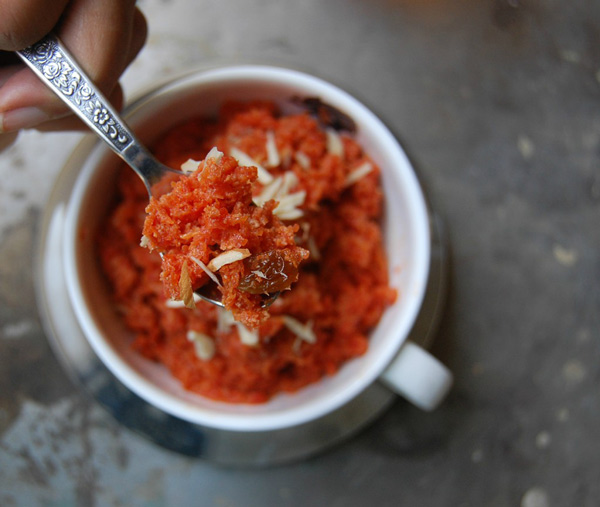 With all this randomness in our lives right now, my work is something which helps me calm down and makes me feel grounded. Lat month when at home in India at my parents place, I was devouring all the delicacies my mom made and everyday I would come up with a request for something I grew up eating. I have a BIG sweet tooth and I can never say no to sweets. Big weakness I must admit. So while growing up in winters, when carrots would be in season and rich red and sweet, my mom would make gajar ka halwa atleast once a week and store a big container filled with it in refrigerator for unexpected guests and for us. That was something I was craving almost all winter while I was in India last year and once we reached home, I had to have it. So even though winters were almost gone in mid march, my mom made her special low fat gajar halwa and that was literally my breakfast, lunch and dinner that day.
  Unlike all the other versions, this one uses no oil or ghee and is made up of  just fresh carrots, low fat milk, little sugar to taste and cardamom powder. You can garnish it with nuts of your choice. To me this is a perfect breakfast recipe as it is healthy and you get your serving of vegetables and milk.
 If you have never tried one in your life, I suggest you to make it for sure and if you have tried it , I will still suggest you to try out this version as who can say no to a guilt free bowl of carrot halwa?!

Healthy Gajar Halwa
Ingredients
½ kg carrots, fresh, shredded fine
1 kg low fat milk ( I used 2%) (For making it richer, you can use whole milk as well)
1 Tbsp raisins ( I am not too fond of raisins but If you like, you can go ahead and add more)
Sugar to taste
½ tsp cardamom powder
thinly sliced almonds or cashews for garnishing
Instructions
In a heavy bottom deep pot, add shredded carrots, milk and raisins. Cook on medium to medium-low for about 40 minutes to an hour with occasional stirring until almost all the milk is absorbed and carrots are cooked. Keep stirring it often so it doesn't stick to bottom. To it add sugar to taste and cardamom powder. Mix it well and serve. Garnish with chopped nuts if using.
It tastes good even cold. I like storing leftovers in an airtight container in refrigerator and eating at random times just cold out of the refrigerator but if you like it warm, you can warm it in microwave for few minutes.
More Healthy Recipes: