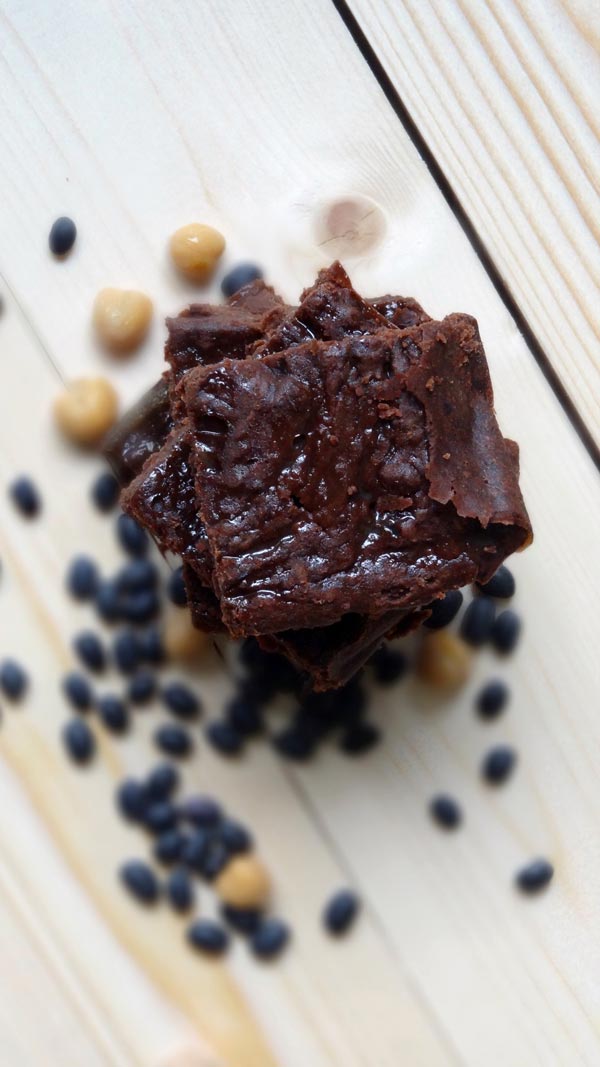 Remember my last post about farro salad and my first time experience with it. It might come to you as a shock that I have rather another first!! Let me tell you more about it. This all started the day I bought Green kitchen stories healthy desserts cookbook on ipad. They are healthy desserts in true sense. Mostly all recipes are gluten and dairy free. Loaded with healthy nut flours, natural sweeteners they are perfect for snacking or going over board.
I have already bookmarked a lot of them including the tempting looking flower power cake, hazelnut cake with frozen saffron yogurt and many more. This healthy brownie recipe comes from their app as well. I saw bean brownies recipe at quite a few places but I couldn't make myself believe that bean brownies won't taste beany. I read lot of comments and everywhere I saw people saying how good they turned out and some of there friends could not even tell that there was no flour in brownies.
So finally after few months (yeah you heard me right!) of contemplating, I decided to try them for myself. For starters, you can't tell that they have beans hidden inside them. They are so chocolaty that the chocolate flavor over powers the beany flavor. There is a slight difference in texture as there is no flour so less chewy. But let me tell you that if you offer them to someone, chances are they won't even know. These are so good and you feel better eating them knowing they are made up of black beans and garbanzo beans. Don't make the mistake of waiting like I did. I hope I convinced you well and it never hurts to try.

Healthy Chocolate Bean Brownies
Ingredients
⅔ cup butter or coconut oil at room temp
6 oz dark chocolate, 70% ( I did 3 oz dark and 3 oz semi sweet chocolate)
¾ cup black beans, cooked
¾ cup garbanzo beans, cooked
3 tbsp cocoa powder (They used cacao powder)
3 tbsp shredded coconut
1 cup raw walnuts, chopped
1 pinch sea salt
3 eggs, organic cage free
¾ cup agave syrup or maple syrup (I did half brown sugar and half honey)
Instructions
Preheat oven to 375F. Line an 11" square baking pan with parchment paper.
Melt butter on low heat in a pan and add chocolate. Keep stirring until it is completely melted. Now place beans, cocoa powder, coconut and walnuts in a blender or processor. Blend for about half a minute, then add the melted chocolate mix and blend for another minute.
In another bowl, whisk eggs with hands or mixer for 2-3 minutes. Add the agave syrup or whatever other sweetener using and whisk for another minute.
Pour it over the bean chocolate mixture and stir everything to properly mix.
Pour into a baking pan and bake for 30-40 minutes.
Keep them little loose from inside and then let them cool out of the oven. This is the hardest part but trust me letting them cool properly makes all the difference.
Slice them and store in an airtight container.
Notes
Recipe adapted from healthy desserts app by Green kitchen stories.
More Healthy Recipes: