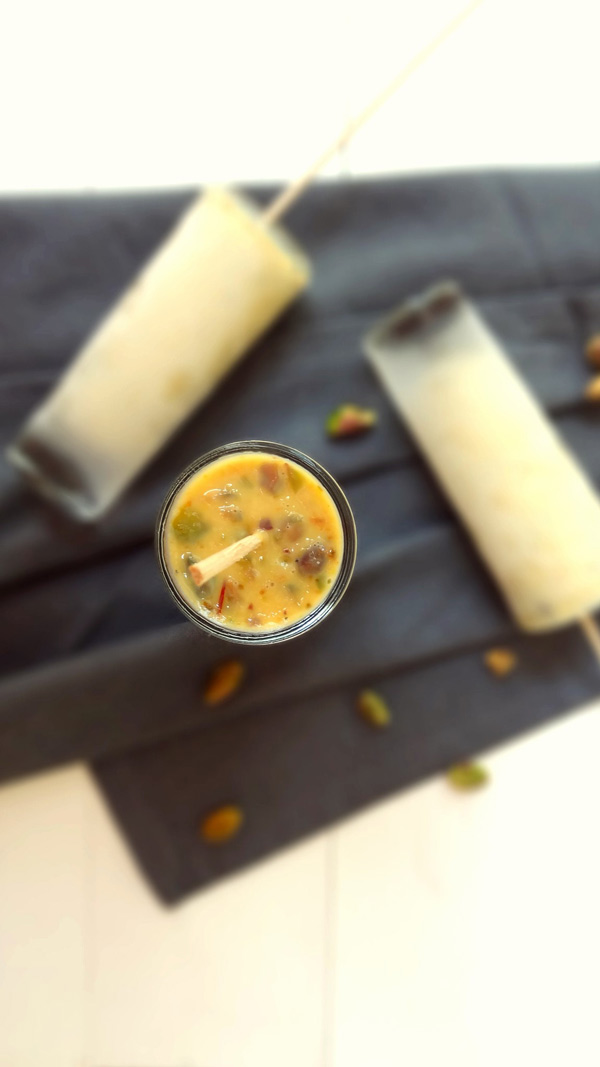 I have a bucket list and it's been growing at a speed so fast that it makes me wonder how much would I be possibly able to cross from it. My list has all sorts of stuff, crazy-weird-dreamy-over ambitious-girly and much more. Well, a year ago my list was entirely different, with food being no where on my list. But with time/ change of career/ realization of how I have a strong interest in everything related to gastronomy, my list and preferences changed.
For that matter, I recently realised that not all ice creams are required to be made in special machines. See recently, I got bitten by ice cream bug. I have been searching every nook and corner to find the best and economical ice cream machines. After searching for few days non stop, I picked one. The only problem that they don't have the color I wanted it in. So I decided I am going to wait. But than it hit me that everyone is enjoying ice creams and by the time I wait, it might be winters here AGAIN.
Usually I enjoy varieties of ice cream, with nuts, without nuts, sorbets, frozen yogurts n all. But when I get chance to go to Indian store, I remember to pick up Kesar pista. If you would have asked me a year ago, my answer would have been that I can't stand it. I was all about vanilla ice creams at that time. I wouldn't even touch other flavors specially the ones with nuts. But things have been different lately.
So when I realised there are so many versions of ice cream that literally need no machine of any sort, I was back on track. The first flavor I tried was no doubt Jerry's all time favorite and now mine as well. I drew inspiration from few different sources. It is a very quick to make dessert and perfect to keep on hand when you have unexpected guests.
Kesar Pista Kulfi
Ingredients
1 cup milk (full fat or skim) (I used 2% fat)
1 can evaporated milk (14 oz)
1 can sweetened condensed milk (14 oz)
Pinch of cardamom powder
Pinch of saffron
¼ cup  shelled pistachios, chopped
Instructions
In a heavy bottomed pot, heat 1 cup milk and a can of evaporated milk on medium heat. Keep stirring frequently so it doesn't stick to the pan. Bring it to a boil and than lower the flame. Let it simmer for sometime till it thickens a bit. Now add ¼ part of condensed milk and stir it nicely. Add another ¼ part and repeat. Taste and add the remaining ¼th. Now taste and if you feel you need more sweetness, add the remaining ¼th can as well. Mix it nicely and let it simmer for 2-3 minutes. Add saffron and pistachios and cook for another minute. Add cardamom powder and let it come to room temperature.
Once at room temperature, fill up the molds or shot glasses or any other utensil you wish. Freeze them for 3-4 hours and insert the sticks if using. Continue freezing them over night.
More Dessert Recipes: