Traditional Indian dessert with a dose of cinnamon whiskey! Halwa makeover!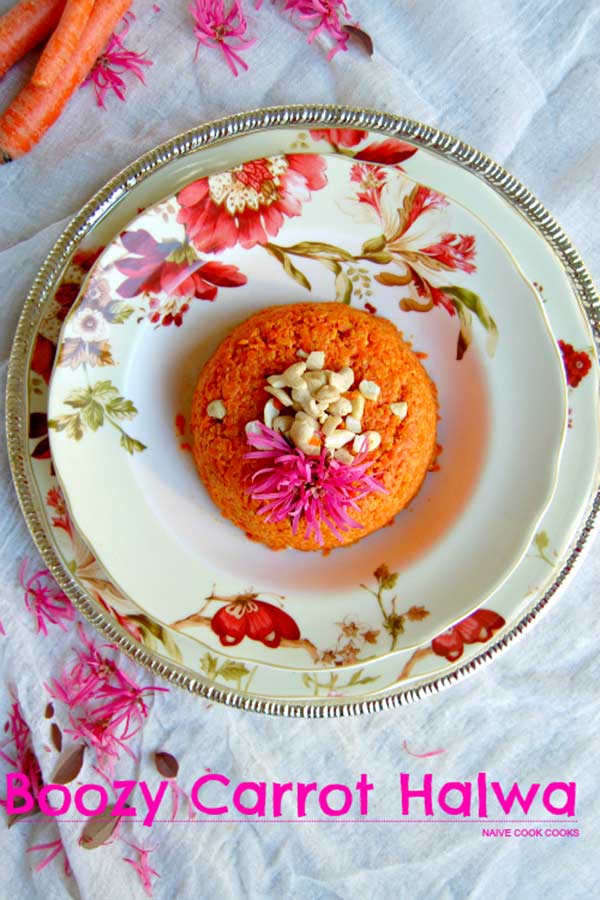 It's friday. And stuffing yourself with this boozy dessert is the way to go. Lately I have been surviving on ridiculous amount of coffee and hot green teas and yeah some (or may be lots!) of greasy chinese food too! My all time indulgences when Jerry is gone on a work trip are very simple – lots of girly chick flicks, netflix and trashy food! Seriously once he is out of the door, I seriously forget all about the health food notions I build around him and dive my face right into the worse of the food I can get my hands on (Shh don't you tell him!).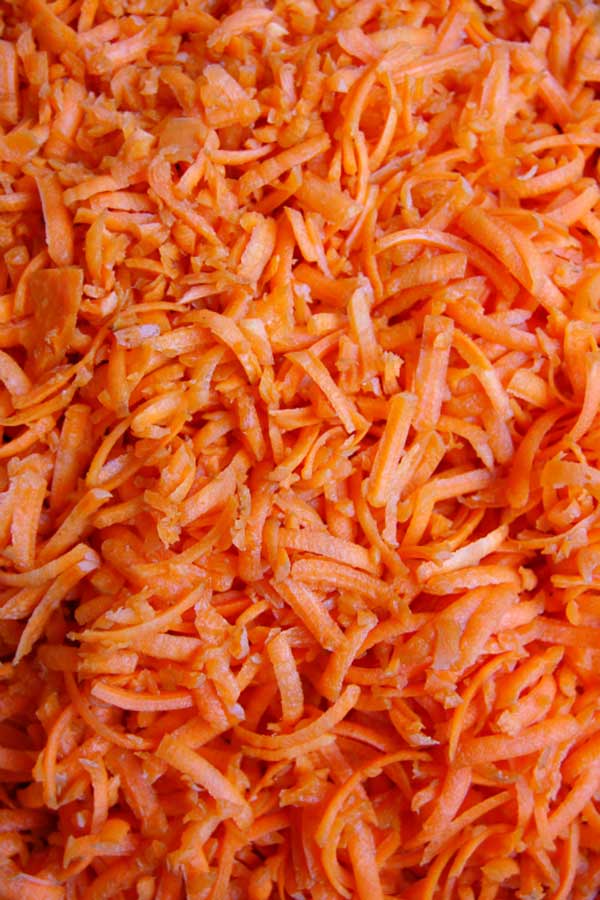 As for this Boozy Carrot Halwa, this is totally good for you. And I am saying this in all honesty. It's my take on the classic carrot halwa which I posted a while back here. This to me is the best dessert you can have on a friday night. Don't you worry, it seriously won't make you boozy or anything but packed with seriously amazing flavors from my new favorite cinnamon whiskey, it's the right thing to do on a chilly night.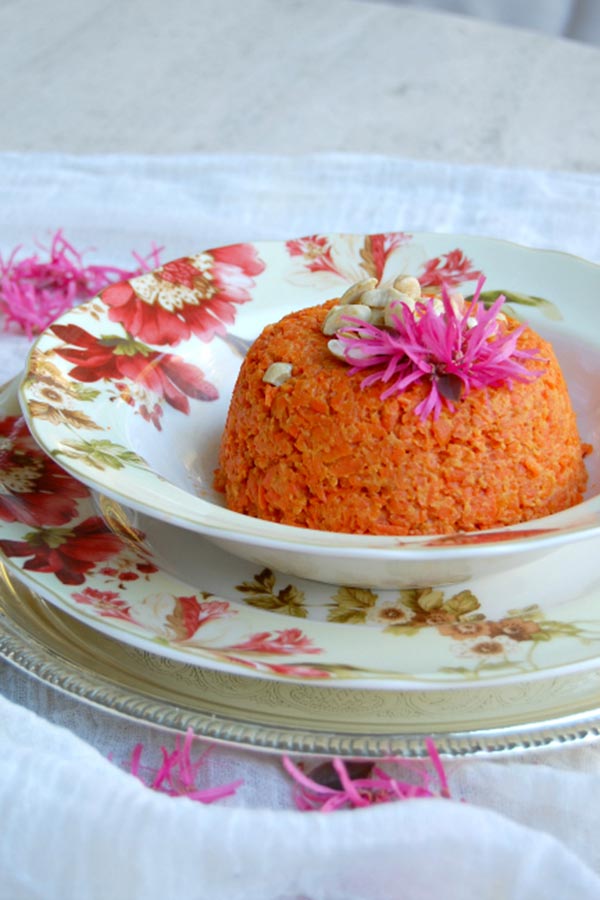 We are not much into adding raisins or cashews and we like it plain (Does that make us crazy?!) but you can totally make it more rich by adding all sorts of raisins, cashews or any other sort of dry fruits or nuts. It takes start to finish one hour to come together if you get a pre shredded carrot packet. But I have realised that I achieve the best flavours when I use whole carrots either the ones I buy from Indian store or any other supermarket. This is the shredder I use and it makes life so so simpler. I have been using my aunts and I seriously need to buy this for myself now. May be my christmas gift to myself.
Sorry for the picture overdose but I just found them all so pretty that it really got hard to choose!
Friday night dessert,anyone?!
Boozy Carrot Halwa
Traditional Indian dessert with a dose of cinnamon whiskey! Halwa makeover!
Ingredients
1 pound carrots, shredded
1 liter milk (I used 2%)
¼ cup fireball cinnamon whiskey(If you can't find this, you can totally use any other kind of alcohol you like)
Sugar to taste
Cashews for garnishing (optional)
Instructions
In a big deep heavy pot, add shredded carrots and milk.
Bring it to a boil. Lower the heat and let it cook for good 40-5- minutes or until it's almost thick and carrots are cooked through.
Keep stirring in between to prevent carrots or milk from sticking to the bottom.
Add sugar and whiskey and stir for good 3-5 minutes to make sure it all gets nicely mixed and it's almost dry or keep the consistency you desire. Serve either fresh or store in an airtight container in the refrigerator.
It can be warmed up easily before serving either on skillet or microwave.
I sometimes enjoy eating it cold straight out of the refrigerator.
P.S Recipe adapted from my
Low fat carrot halwa recipe.
More Indian Dessert Recipes:
https://www.naivecookcooks.com/4-ingredient-coconut-ladoo/