Seriously mind blowing red wine infused cranberry habanero sauce you won't stop eating or errr until your nose starts dripping from the heat and all you can think of is that pumpkin pie waiting after dinner! Even then, worth the pain!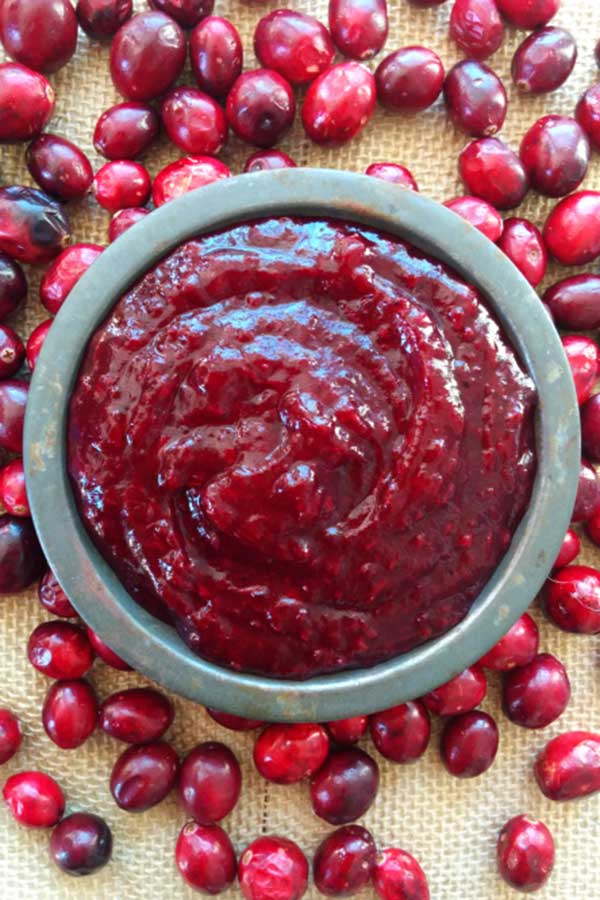 This is one recipe I developed on a serious deadline.
And by serious, I mean fighting-for-your-last-breath types serious!
After finishing gym, haircut that was badly needed and after finishing other zillion tasks that always seem not so important but sometimes without them I don't even get a decent cup of coffee in the morning (HINT: groceries), I came home to realise I had exactly 30 minutes left to shoot a recipe before it gets dark and which means whatever I do or make, I have to wait until morning time to finish photographing, editing and all related tasks! (I know Jerry suggested in his usual loving tone that I need to start devoting some time to learn to photograph in artificial light. I know I so need to do that.)
And have you ever noticed the recipes or any sort of work usually done on a deadline, usually (atleast for me?!), ends up being some of your most creative or rewarding works. So was the case with this recipe. I know it's only 1 day (If we don't count today) to thanksgiving and I can just imagine most of you worrying about getting every minute detail right for your much planned thanksgiving dinner.
So if you are a procrastinator like me , you  will so thank me for this recipe! This is one of the best cranberry sauces I have tasted and with red wine, fresh cranberries, habaneros and only 15 minutes of your time, it will for sure make your turkey sing!
Leftovers can be used in so many different ways : make grilled cheese with it, put on a turkey sandwich, on top of lentil pilaf, make drinks, on top your favorite ice cream. Basically go to town with this sauce!
So while you enjoy your coffee and move thanksgiving planning for tomorrow, remember you already got your most important red wine cranberry habanero sauce  recipe under your belt!
Habanero Red Wine Cranberry Sauce
Ingredients
2 cups fresh cranberries
2-3 habaneros
½ cup sugar
¾ cup red wine
Pinch of salt
Lime juice to taste
Instructions
In a pot, add all top five ingredients and bring to a boil. Simmer for around 12-15 minutes until thick. Taste and add lime juice as desired. Once cool, store in an airtight container in refrigerator.
More Thanksgiving Recipes:
White Beans and Cranberry Chutney Dip with Homemade Tortilla Chips
https://www.naivecookcooks.com/sweet-potato-pie-mini-pop-tarts/