When all you want to do is enjoy a simple cake with your cup of tea and can't decide between a vanilla or a chocolate cake, Easy Moist Chocolate Marble Cake comes to the rescue! 
Recipe Tested, Perfected and Updated with New Pictures on July 28 2020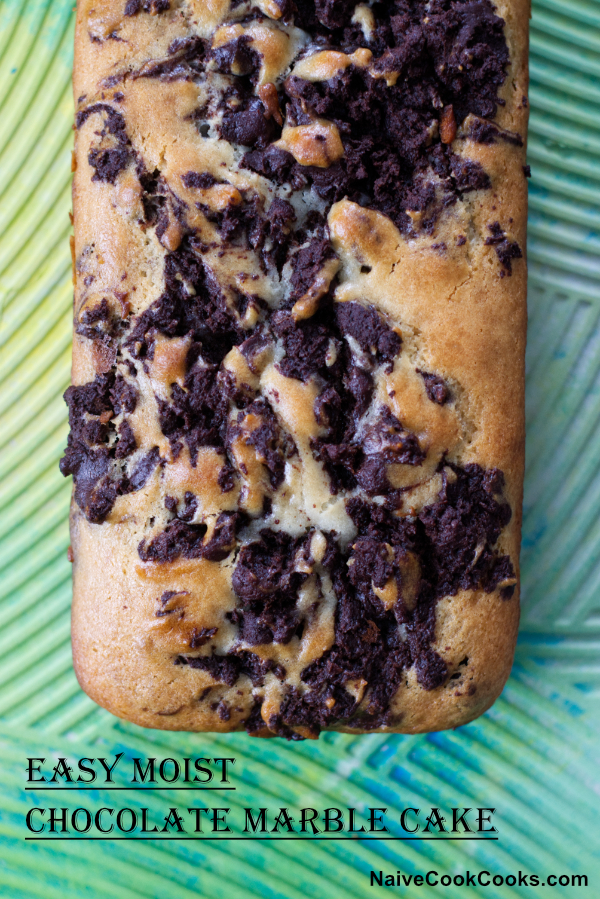 Friends how is your weekend going?
To be honest when I made this Easy Moist Chocolate Marble Cake for the first time, I almost ate most of it by myself! It's everything a good marble cake should have – it's moist, melts in your mouth and the best part – If you are allergic to eggs or don't eat them or you are out of eggs, then you are in luck my friends! You can bake this cake without any eggs and it tastes just as good as the one with eggs!!
This cake is easy, moist and has a perfect crumb that will make you suspect if it is really made without eggs! Don't let the swirls fool you, they are as simple as they are fancy looking and the end result is very impressive! I have already planned to make this for 4th of July for my friends and I can't wait!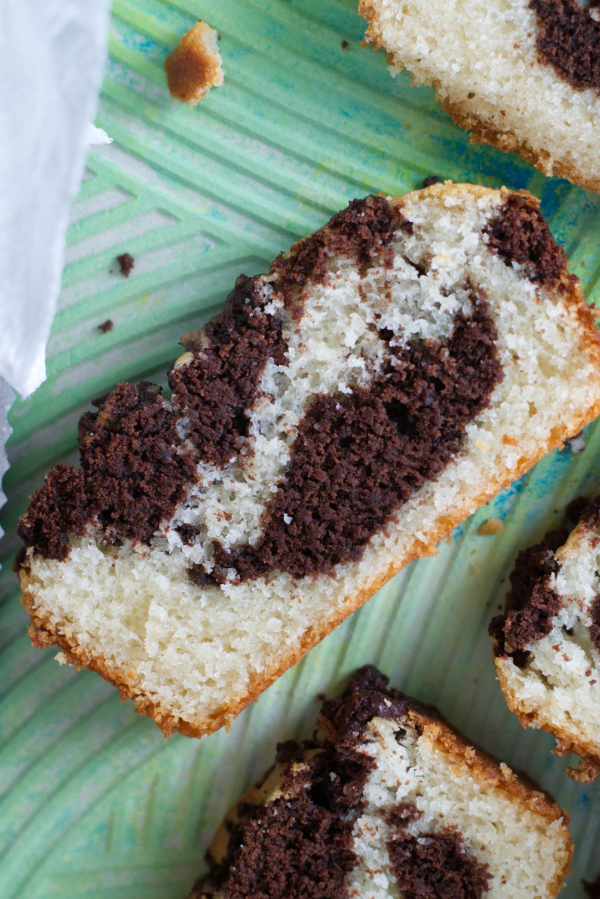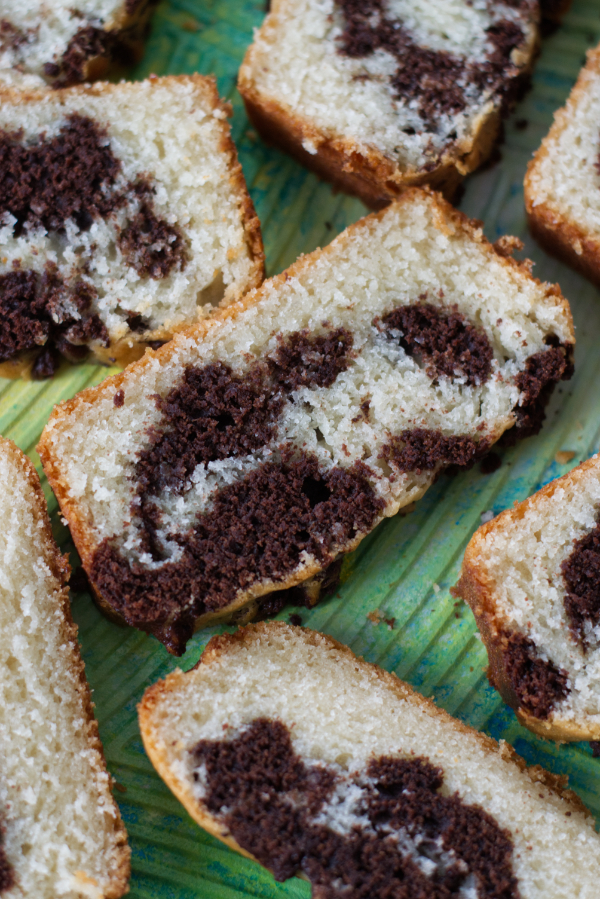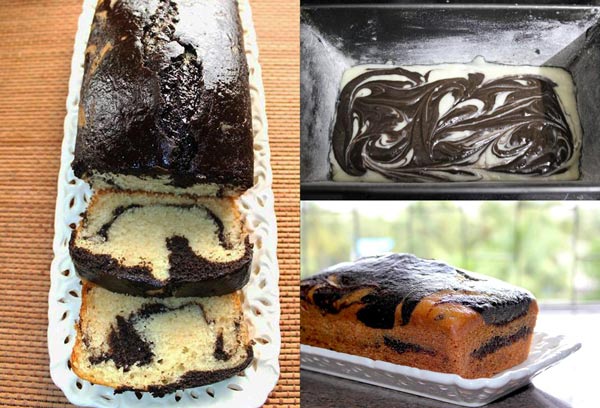 I have been on a baking kick lately. Last night at 4 Am when normal people sleep, I was making granola bars and then making pizza dough for today's dinner! How crazy is that?! That's actually the best part about this job that I get to have my own timings and even though there are way too many days when I feel like I have a huge pile of load on me, it's the best job in the world for me! 🙂
What are you all planing for 4th of July? I will be travelling soon so I am trying to take care of the work that I would be missing while on trip. But right now once done with this post, I am looking forward to watching a movie along with homemade pizza! Ohh did I tell you I have been able to perfect a really amazing pizza dough recipe?? Coming soon friends!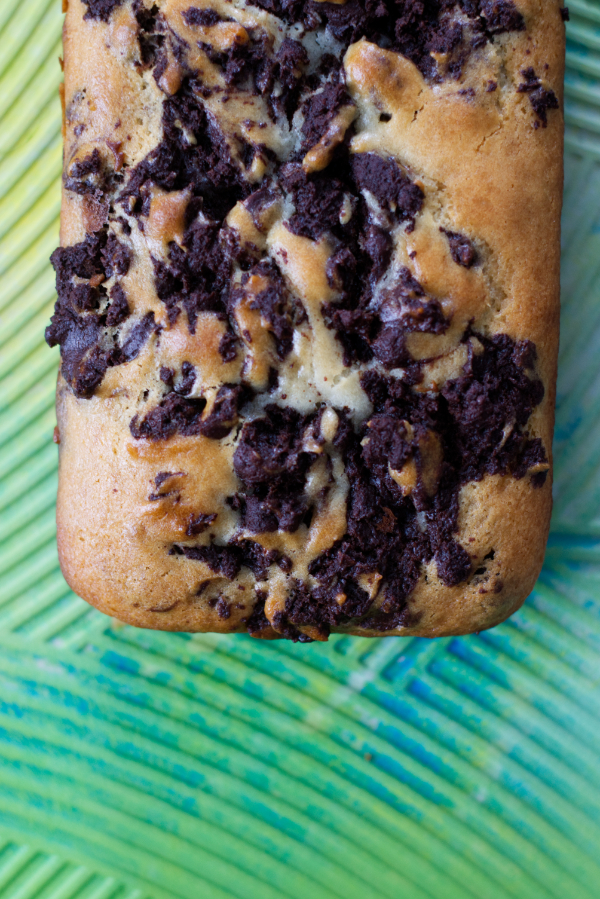 Easy Moist Chocolate Marble Cake
Ingredients
1.5 cups All Purpose Flour (Maida)
¾ cup Castor Sugar
1 cup Yogurt
½ tsp Baking Soda
1 tsp Baking powder
1 tsp Vanilla essence/extract
½ Cup Neutral oil/Butter (If using butter then melted butter)
3 tbsp Cocoa powder
Instructions
Preheat oven to 180 C. Grease a loaf pan (or any other pan you have) with some butter and dust with some flour.
In a large bowl beat the yoghurt for 1-2 minutes until smooth. Add sugar and mix until dissolved. This is an essential step, do not skip it. Add the baking powder and baking soda to it. Mix well until mixture turns frothy.
Add oil/softened butter and vanilla. Mix just until all the ingredients are combined. Now add the flour and fold in gently until it is incorporated and there are no lumps.
Remove about 3-4 tablespoon batter in a separate bowl and add cocoa powder and mix well.
Pour half the vanilla batter in the pan. Drop half of the chocolate batter on top of the vanilla batter in spoonfuls. Use a knife or a skewer to swirl it around. Add the rest of the vanilla batter on top. Add the remaining chocolate batter and swirl gently only on top, don't go too deep. There is no rule for this, alternate the batter as much or as little as you would like.
Bake in the oven for 35-40 minutes until the looks firm and a tooth pick inserted into the centre of the cake comes out clean. Remove the pan from the oven and let the cake cool in the pan for 20 minutes. Run a knife on the sides of the pan and invert the cake on a cooling rack. Let it cool completely before slicing.
Until then have a fun weekend and go make this!! Don't forget to post your picture if you make any of my recipes using #naivecookcooks on social media! I will be posting my favorite reader's recipes on my social media accounts!
If you enjoyed this recipe, don't forget to FOLLOW me on  INSTAGRAM ||FACEBOOK||PINTEREST ||TWITTER ||GOOGLE+ || BLOGLOVIN || YouTube
Some more delicious RECIPES ->>