Dum Aloo – Fried Potatoes in Coconut Gravy, is a healthy low fat comfort food! Serve this flavor packed potato gravy with naan!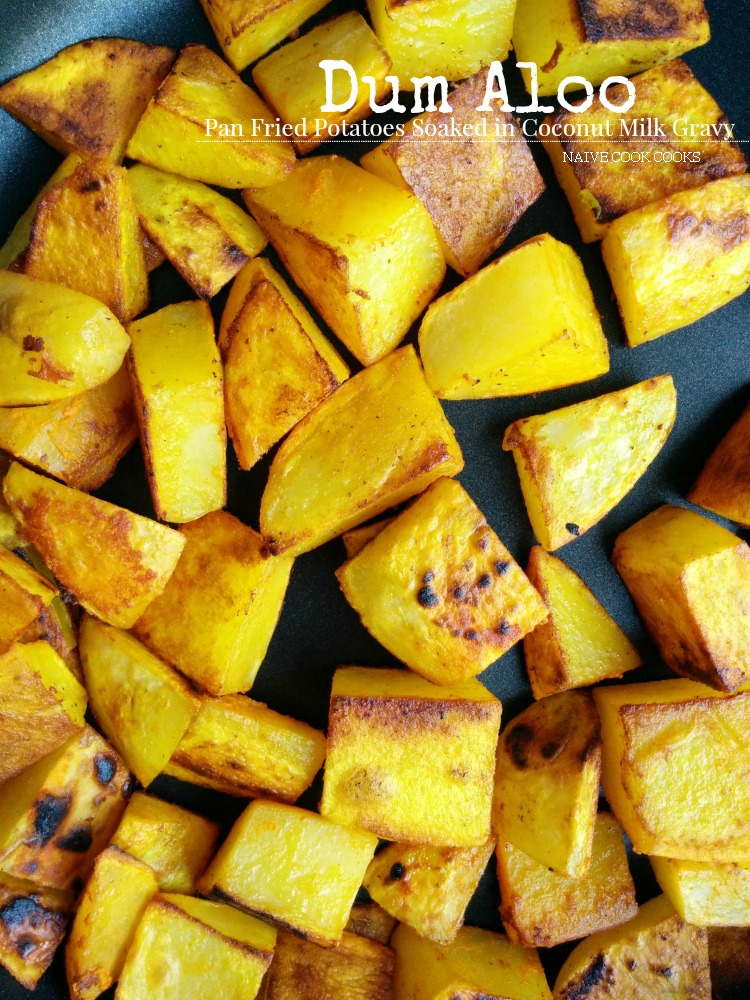 To me potatoes are the best kind of comfort food. It is not surprising as I noticed I got a good handful of potato based recipes in my archives already. Potato love, huh?
Whoa!! I never realized I got so many good lip smacking potato based recipes already!
On to this recipe now. This is one of the best gravy dishes I made in a long time. Packed with tons of flavor from slowly cooked onions, ginger-garlic-dried red chili paste and coconut milk, its a healthy comfort food at its best. Serve with steaming rice or naan or any kind of flatbread for a satisfying meal. Leftovers make for great lunch too. I am already looking forward to my lunch!!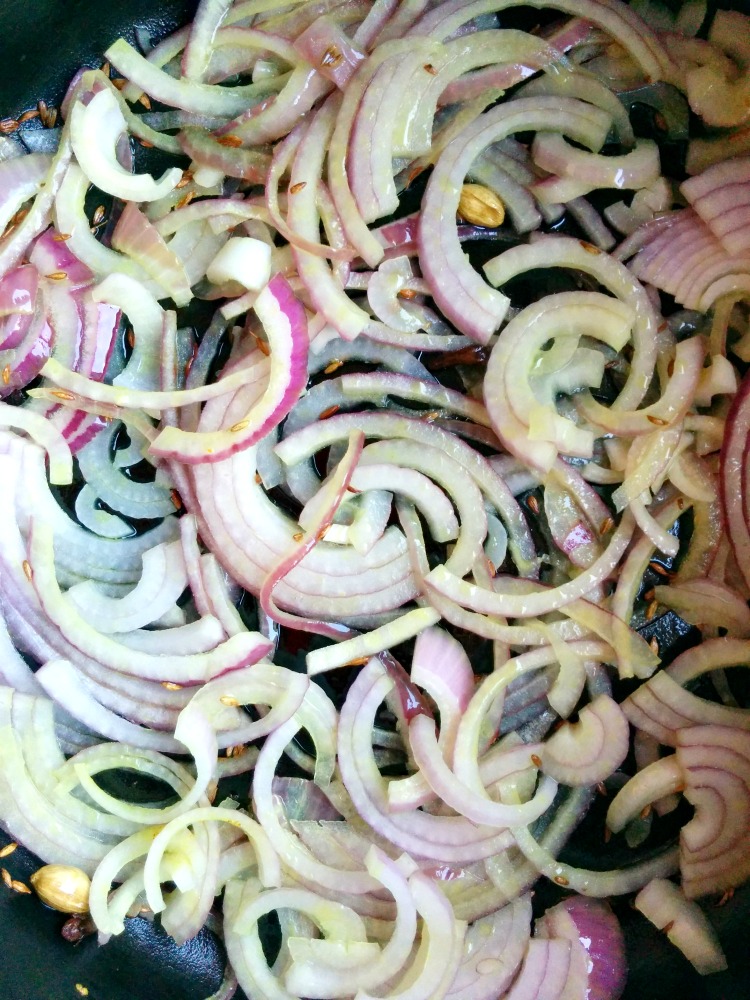 It comes together in an hour or so, yes little time consuming but totally worth the extra effort. Make it on weekend if you are pushed for time and take leftovers for lunch.
I.love.adore.potatoes.
Seriously.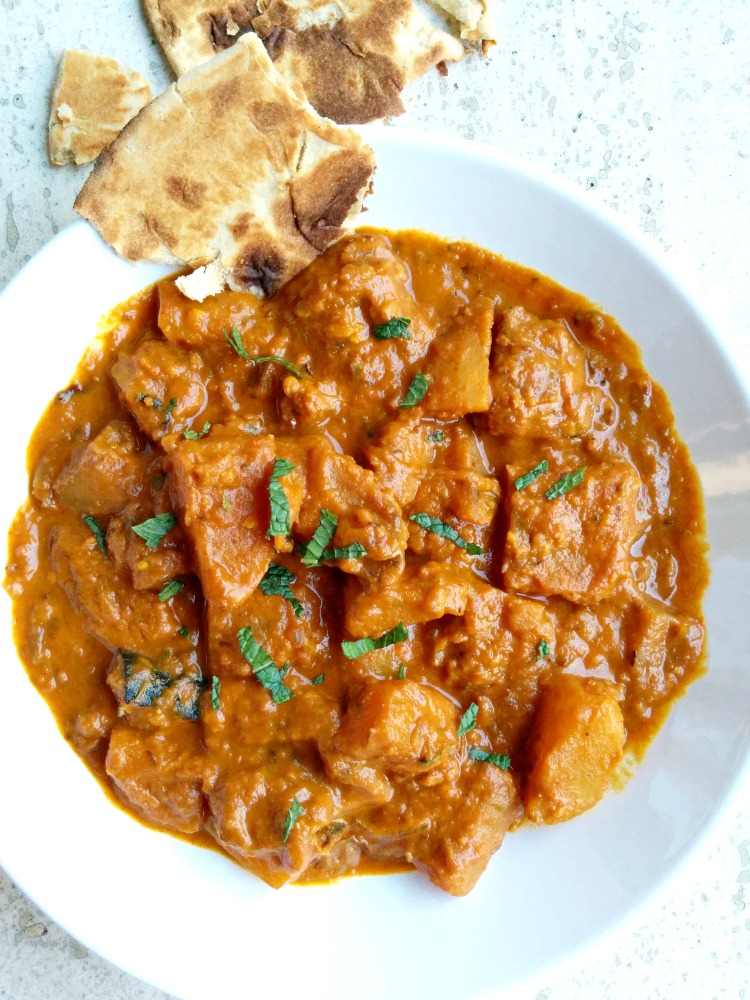 Give it a try. You.wont.be.disappointed.
Dum Aloo - Fried Potatoes in Coconut Gravy
Ingredients
3 large potatoes, russet or any kind, peeled, cut in big chunks and soaked in salted water for an hour (Soaking in salted water pulls out the excess moisture making them crispy easily without burning)
2 Tbsp cooking oil
piece of cinnamon
4-5 cloves
4-5 cardamom
1 tsp cumin seeds
1 big red onion, chopped in half and cut in half moon shaped thin slices
2 Tbsp ginger, chopped
6 cloves garlic, chopped
4 dried red chilies (You can replace them with green chilies if you don't have any)
4 green chilies, chopped
2 tsp turmeric powder
2 cups tomato puree
1 cups coconut milk
1 cups water
Salt to taste
2 tsp garam masala
few drops of lemon juice
Instructions
In a large pan, add 1 Tbsp oil and add the drained potatoes (Before adding potatoes to the pan, add salt and turmeric to them and using hands mix so they get evenly coated). Lay them separately in the pan and cook them on high. Once they get brown and crispy, flip and repeat until all sides get nice and crispy. Set them aside.
Take a deep pot and add 1 Tbsp oil. Once hot, add cinnamon, cloves and cardamom. Once they start sizzling, add cumin seeds. After cumin seeds are done crackling, add onion slices. Cook onion on med-low heat until golden and soft but not burnt. Meanwhile grind ginger-garlic-red chili and green chili together to turn it into a paste.
Once onions are done, add the paste and stir for few minutes until it gets cooked. Add potatoes along with some salt and turmeric. Stir until it all coats the potatoes. Add tomato puree and cook for 10-15 minutes until puree starts bubbling. Add coconut milk, garam masala, salt to taste and lemon juice. Add water. Mix it all together and let it simmer covered on low so potatoes get properly cooked. Add more water if getting dry. Taste and adjust salt or chili or ginger or garlic or lemon juice or garam masala as desired.
Serve hot along with steamed rice, naan or any flat bread.
More Yummy Indian Recipes: