This shop has been compensated by Collective Bias, Inc. and its advertiser. All opinions are mine alone. #HolidayWithGlade #CollectiveBias
Slow Cooker Chicken Tikka Masala that is not just delicious but easy to make too!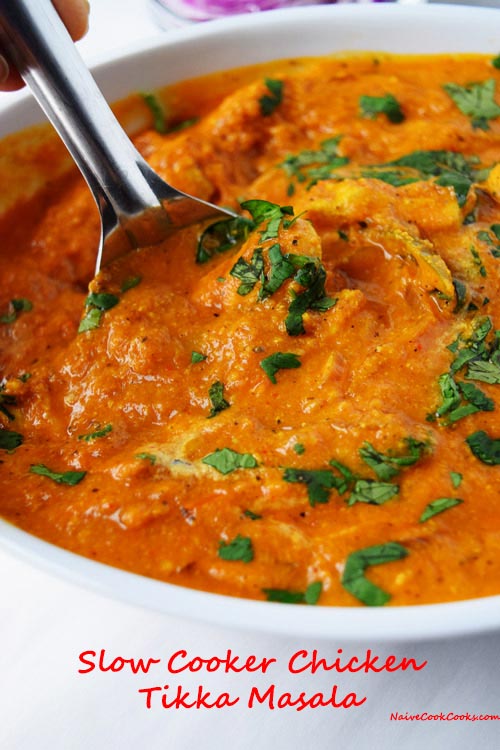 Cold and gloomy weather calls for comforting food and what better than making your very own classic Indian takeout at home in your slow cooker that tastes just as delicious, or should I say way more delicious than restaurant and is super simple to make too! So all you Indian food lovers out there, there is something to make to impress that special someone in your life!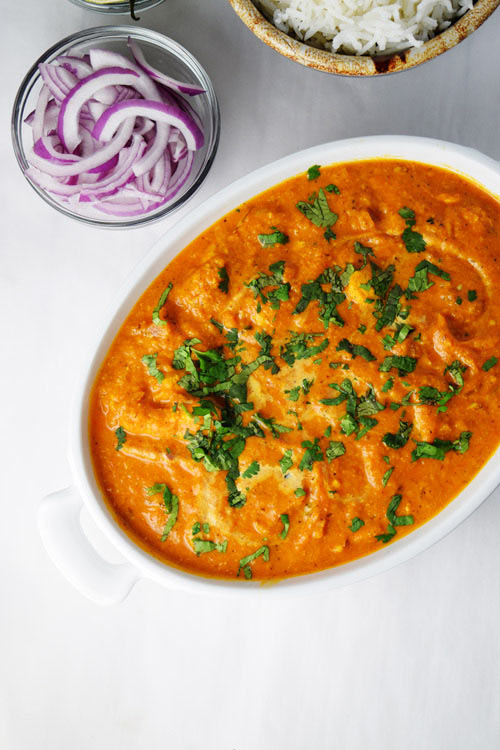 Unlike other Indian recipes that take light years to make and after all that work, you still end up with something that tastes worse than those bottled sauces, this one is a keeper. Just the right amount of spice and tons of flavor is what this dish is all about. Served with fresh piping hot steamed basmati rice, this dish is worth cooking for your loved ones! You won't have any leftovers. Promise!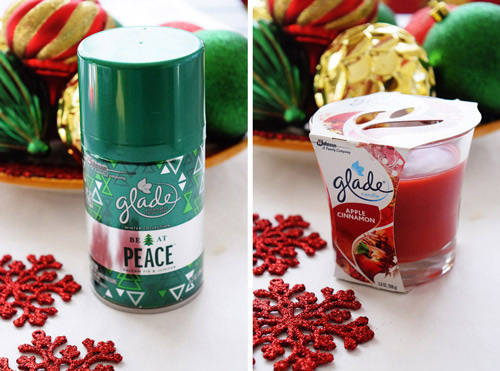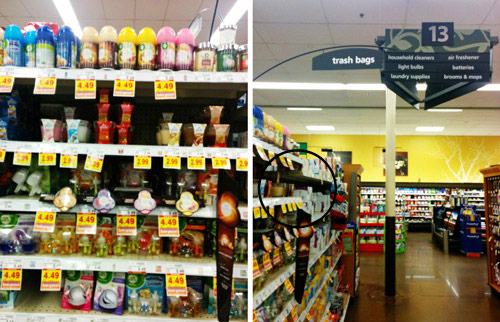 I remember cooking this dish last year during the holidays and my friends and family loving it so much. To prepare for the holidays this year, I went to Kroger to grab everything I need to prepare my house for company. I am big candle lover and if you come to my place, you'll probably find a candle burning in my kitchen 90% of the time I am cooking. I feel it helps me relax and the scents inspire me to make yummy food! I have always been a loyal Glade® customer and I always buy Glade® Premium Room Sprays. Recently, I tried the Glade® Limited Edition Winter Collection, which I bought at Walmart, and I am in love with all the scents, especially BE AT PEACE™! This year we are not putting up a Christmas tree and the Balsam Fir & Juniper scent makes me feel as if I have a fresh Christmas tree in my living room.
It takes me back to last year when we bought our very first real Christmas tree and we kept it until March!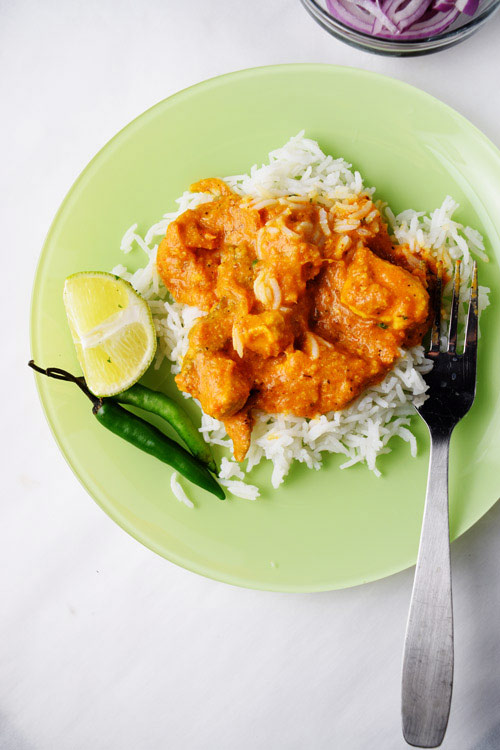 This recipe was made using a slow cooker. It is make it easy to make taste dinners.
Follow along for a lot more delicious treats and life happenings on INSTAGRAM || FACEBOOK ||PINTEREST ||TWITTER ||GOOGLE+
Check out HERE to get tons of new ides on how to use Glade® products for holidays!
Slow Cooker Chicken Tikka Masala
Ingredients
Marinade for chicken :
2 chicken breast, chopped
½ cup yogurt, greek yogurt or plain thick yogurt
1 tsp salt
1 tbsp ginger paste
½ tbsp garlic paste
¾ tsp red chili powder
½ tsp turmeric powder
½ tbsp lime juice
2 pinch of black pepper
¼ tsp cinnamon
Sauce:
2.5 tbsp ginger paste
8-10 cloves of garlic, made into a paste
7-8 fresh green chilies, slit lengthwise
1 tbsp ghee
1 tbsp olive oil
4-5 green cardamoms
1-2 black cardamoms
4 cloves
2-3 inch long cinnamon stick
4 cups tomato puree from fresh tomatoes or you can use canned too
½-1 tbsp red chili powder or to taste
10 almonds, soaked and made into a paste
1 tsp garam masala
1 tsp dried fenugreek leaves or kasuri methi
1-1.5 tbsp sugar or to taste
½-3/4 cup heavy cream
Salt to taste
1 tbsp oil
½ large onion, cut into thin half moon shape
½ tsp cumin seeds
Instructions
Mix all the ingredients of marinade in a bowl and taste. To it add chicken pieces and using hands or spoon mix the chicken around so it is evenly covered by the yogurt-spice mix. Cover and let it sit in fridge for 1-3 hours or even overnight.
Make the sauce:
In a deep heavy bottom pot, add ghee and olive oil. Once melted and hot, add cloves, both green and black cardamoms and cinnamon stick. Once they start to sizzle and become fragrant, add ginger paste, garlic paste and green chilies. Let it cook so it's no longer raw. To it add the tomato puree, salt, red chili powder. Cook it for 15-25 minutes until it starts to thicken. At this point you can blend the sauce in a high speed blender but BE CAREFUL as it's extremely hot so you want to be careful. Remove cinnamon stick and cardamoms. You can add them back to the sauce after blending.
Transfer the smooth blended sauce to the same pot and turn on the gas. To it add 1-2 cups of water depending on how thick or thin you want the gravy to be. Add almond paste and cook it for 10-15 minutes. To it add sugar and fenugreek leaves. Cook for few more minutes. Keep it aside.
Now in another pan, add 1 tbsp oil. Once hot, add cumin seeds and onions. Saute until onions are soft and add the sauce we just made to it. Cook for few minutes. Meanwhile on a grill pan, cook your chicken. I like to cook the chicken only until it is half done and I finish cooking the chicken fully in the sauce in slow cooker or pot.
Add the half cooked chicken pieces into sauce either in your slow cooker or pot and cook until chicken is fully cooked. Taste and adjust spices if need to.
Serve hot with fresh steamed rice and naan!
Notes
Ami says:
Sauce recipe is adapted from
HERE.
More Slow Cooker Recipes: