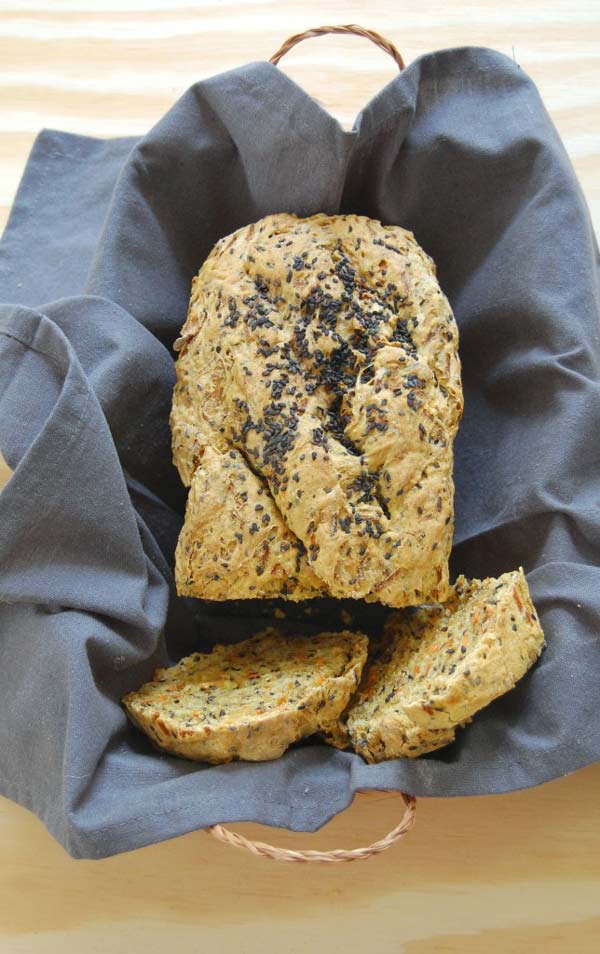 Today I have no words to say but I do have a fool proof bread recipe. It's been our staple bread recipe for sometime now and every time it surprises us. Hope you find it as delectable as we do.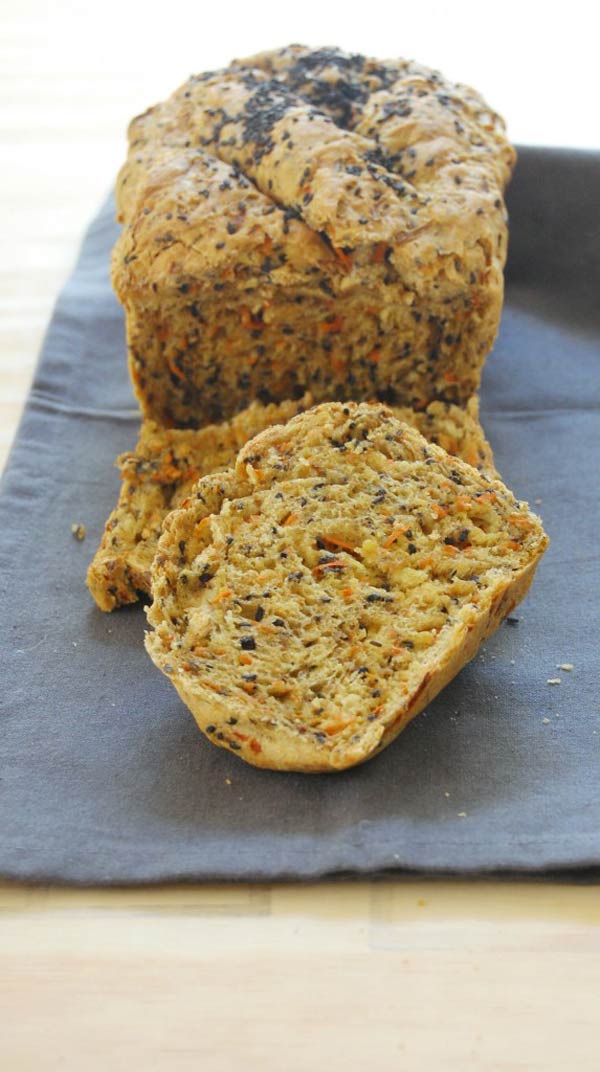 Until next time, be safe, eat healthy, work hard and enjoy harder.
Carrot Sesame Seed Bread
Ingredients
1.5 cups shredded carrots, about 3 whole carrots
8 tbsp orange juice
10 tbsp warm water
1 packet active dry yeast, 7 gm
1.5 tbsp olive oil
2.5 cups all purpose flour
1 cup spelt or whole wheat flour ( I used spelt flour)
⅓ cup sesame seeds plus more for garnishing
1.5 - 2 tsp salt
Instructions
In a bowl, add carrots, orange juice, warm water and yeast and let it sit for 5 minutes. To it add olive oil, both flours,sesame seeds and salt. Knead it into a tight dough. Cover and let it sit for 10 mins.
Put oil on the working surface and knead dough lightly for about 10 secs. Let it sit covered for an hour. Clean oil from working surface and sprinkle some flour. Knead the dough for few seconds. Roll it tightly and tuck both the ends at the bottom and lay it in a parchment paper lined loaf pan with sides tucked on the bottom.Cover and let it sit for another hour.
Preheat oven to 400F. Using a pastry brush, brush water on the top surface of dough and sprinkle some sesame seeds.Cut 2-3 deep slash using a knife on top. Bake uncovered for 50 mins.
Take it out of the pan once cooled and let it cool further. Store covered for up to 3-4 days.
More Breakfast Recipes: