5 minute Breakfast Avocado Toast with crispy fried egg makes for the perfect start to your mornings!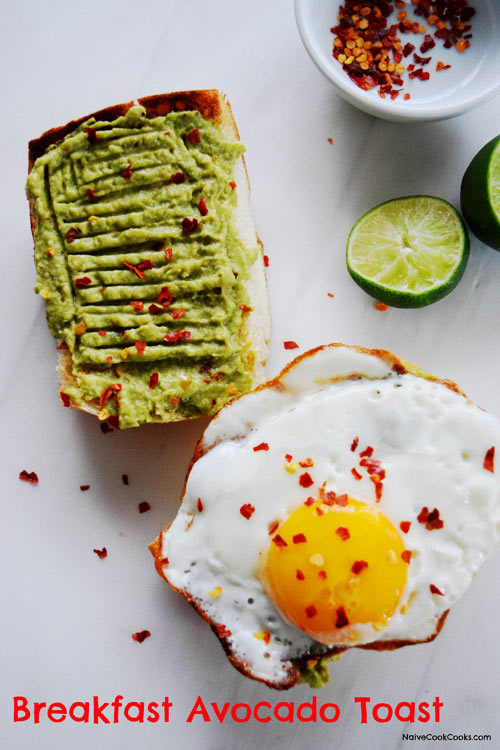 This is the EASIEST recipe I have posted till date. Yes, it's not even a recipe actually. But I must tell you that we have been eating this for our breakfast for the last 6 months NON STOP. Yes it's one of the best breakfasts and looks like we are not even close to being bored with it.
It's DECEMBER and the internet world is filled with tons and tons of cookie recipes everywhere so I thought why not post something we eat daily, something this simple which is a NO-BRAINER and thus perfect for rushed mornings! Well at the end of the day, let's accept the fact that we need simple regular meals even though I might be lying when I say that cookies with a glass of cold milk don't make for the best dinner!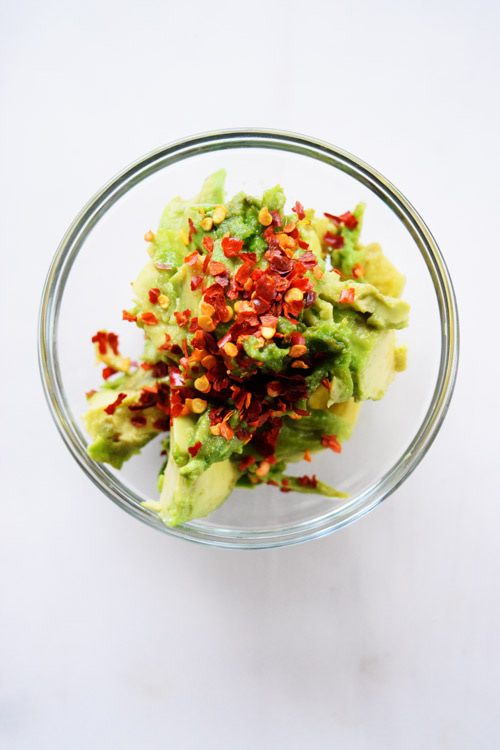 But seriously, you must must try this! It's really simple. You first mash up the avocado, add salt, lime juice, red chili flakes and the STAR of the show – " CHAAT MASALA" . If you are wondering what a chaat masala is then let me tell you it is a seasoning in Indian cooking, used in a fashion similar to taco seasoning. Usually it's added either towards the end in Indian style fruit salads, or snacks or  in the beginning like in stuffed bread fillings and so on. You can easily find it these days at any Indian grocery store if you have one nearby or I have seen them at major grocery stores too. Even Amazon carries it.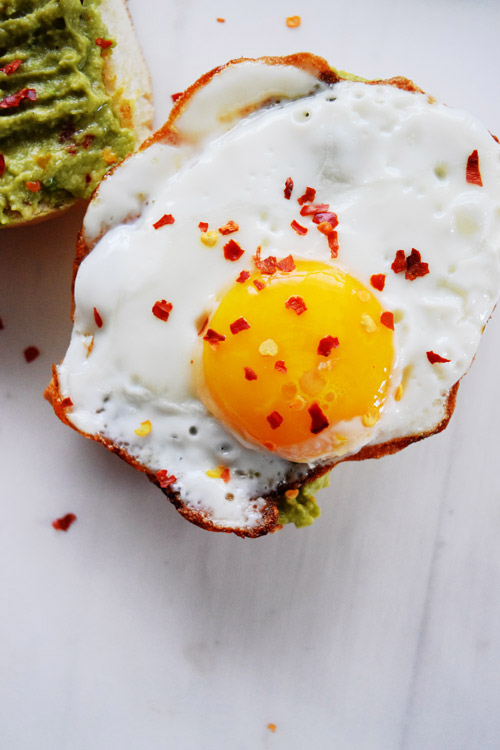 Follow along for a lot more delicious treats and life happenings on INSTAGRAM || FACEBOOK ||PINTEREST ||TWITTER ||GOOGLE+||BLOGLOVIN
Breakfast Avocado Toast
5 min BREAKFAST AVOCADO TOAST to start your day!
Ingredients
2 bread slices ( I like to use french bread but you can use any bread you like)
1 ripe avocado, mashed
Salt to taste
½ tsp red chili flakes or as per taste
Lime juice to taste
1 tsp chaat masala
1 egg
Oil to cook egg
Instructions
Cook egg. In a skillet, add a tsp of oil. Break the egg gently on top so the yolk doesn't break. Cook on med-high heat until nice and crispy. Sprinkle some salt and red chili flakes.
Place the bread slices in toaster.
While egg is cooking and bread is toasting, get avocado mix ready. In a bowl, mash the avocado. To it add, salt, red chili flakes, lime juice and chaat masala and mix until smooth. Taste and adjust seasonings. Keep aside.
To assemble, smear half of the avocado mix on one toasted bread and the rest on another. Place your fried egg on top and cover with the other toast or sometimes I like to keep it open faced. Enjoy immediately!
See More Avocado Recipes See Below!!