Best ever marinara sauce, you will no longer look for any other recipe!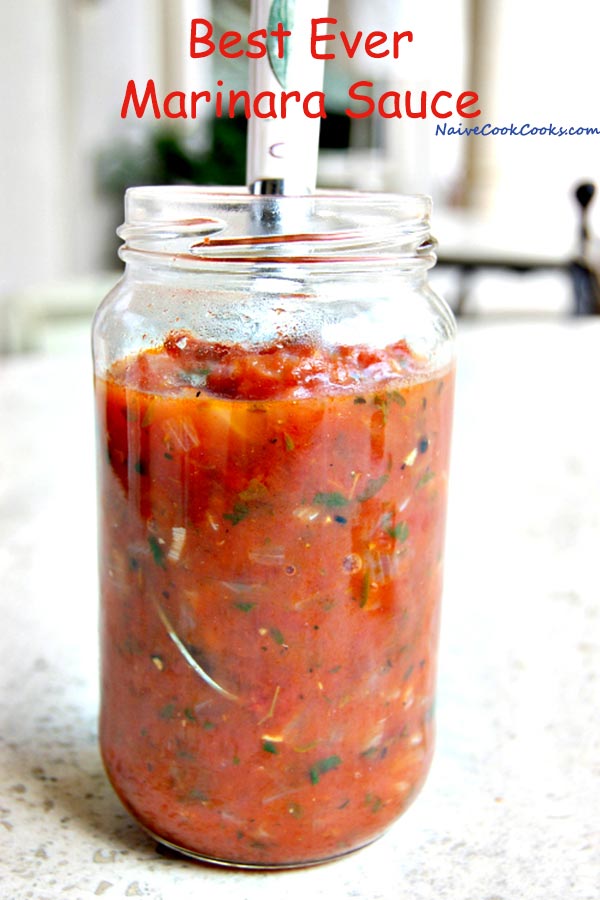 Happy Friday folks!I have best ever marinara sauce recipe for you plus a giveaway! Recently while enjoying marinara sauce with my garlic bread, I wondered why I never make my own marinara sauce. It was funny as I like making or you can say atleast trying to make most of the sauces at home from scratch and the fact that I forgot such a simple yet sturdy sauce, was kind of surprising. Do you know that google has approx. 3,810,000 results for marinara sauce! Crazy, right. While doing my usual search and research, I decided to go with my instincts and taste buds rather than following any set recipe. So here we are with one of the easiest and yummiest marinara sauce recipe. I am not kidding when I say that it is totally customizable. Trust your taste buds and proceed. You can play around with different herbs. You can even add more or less spiciness as per preference. I like to keep my marinara sauce kind of chunky but you can totally blend it and make it silky smooth, if that's what your heart desires!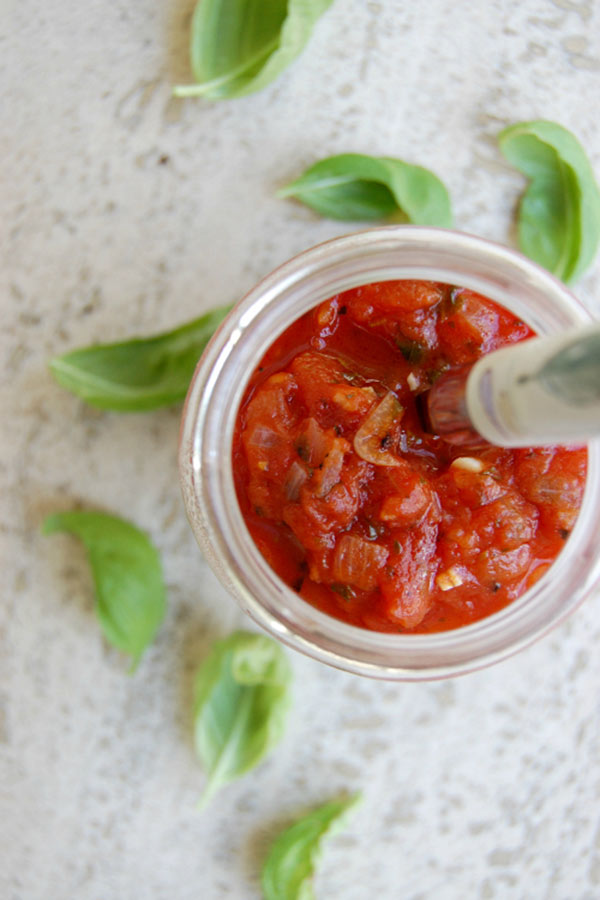 Best Ever Marinara Sauce
You will no longer look for other marinara sauce recipe!
Ingredients
1 tbsp olive oil
¼ cup finely chopped onion
3 garlic cloves, chopped fine
1 Red Gold Diced Tomato can (14.5 oz)
1 tsp oregano
½ tsp parsley
Salt to taste
½ tsp black pepper
6 fresh basil leaves, chopped fine
Instructions
Heat oil in a pot. Add onions and saute until soft. Add garlic and saute until fragrant. Add tomatoes from the can, mushing them using the back of spatula. Add salt, black pepper, oregano and parsley. Bring to a boil and then let it simmer on med-low for 12-15 minutes or until thick and tomatoes get broken down. Taste and adjust seasoning. Add freshly chopped basil. Serve or once cold, store in an airtight container in refrigerator.
Here are some Recipes that will go well the Marinara Sauce: