Frank's hot sauce flavored Spicy Black Bean Burgers. So meaty and moist that you won't even realize that they are veggie and so good for you!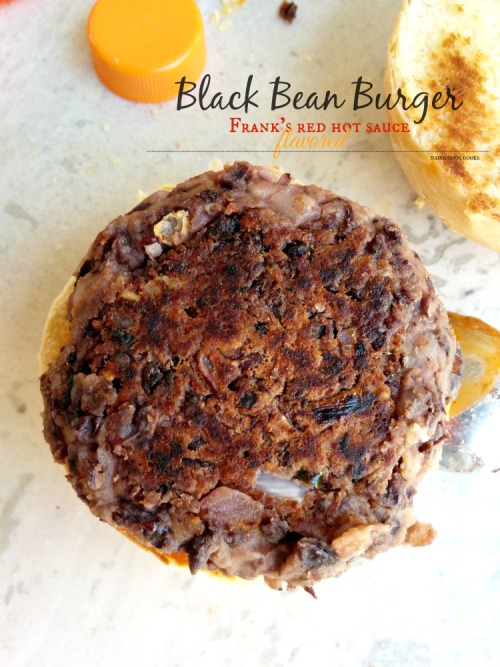 My fascination with black bean burgers started almost a year ago. The first time I tried making these, they came out kind of dry, not as flavorful as we expected them to be. I also had the problem of them falling apart. Next time I made modifications but still something was missing.
Few weeks ago when I was enjoying Smash burger's black bean burger, I realized that they were kind of like mine but way better! They were much more flavorful and they holded pretty good on the bun. So once back home, I went online and looked for the ingredients they used.Inspired from that night's burger meal, this time I completely avoided oats or bread crumbs but instead added crushed tortilla chips. They not only made these perfectly balanced and holded them nicely but also imparted a nice chewy texture. I also stuffed them with some cheese which helped a lot too. So here we are with the best black bean burgers from me to you!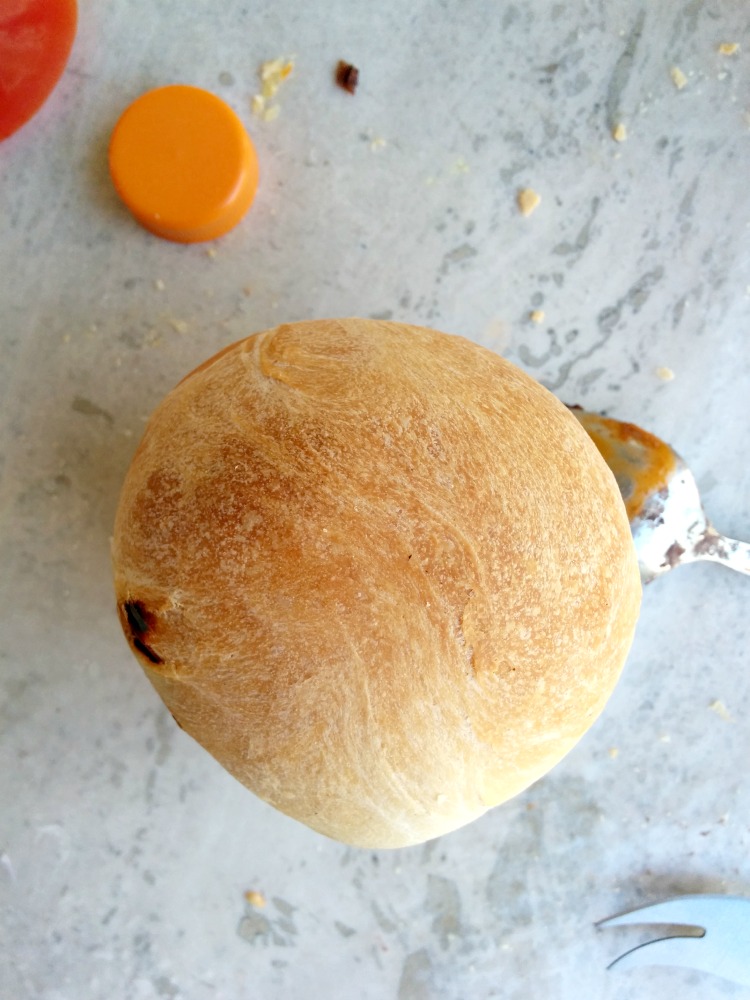 Super quick and easy to make, they come together in less than an hour if you have already precooked black beans or if using cans. So flavorful with a crunchy outer layer and soft-chewy inside, they are perfect with any good buns. I put them in homemade spiced burger buns. On one bun, I added Frank's red hot sauce and chipotle ranch sauce on other. Then I topped the burger with red onion and tomato. Best dinner ever!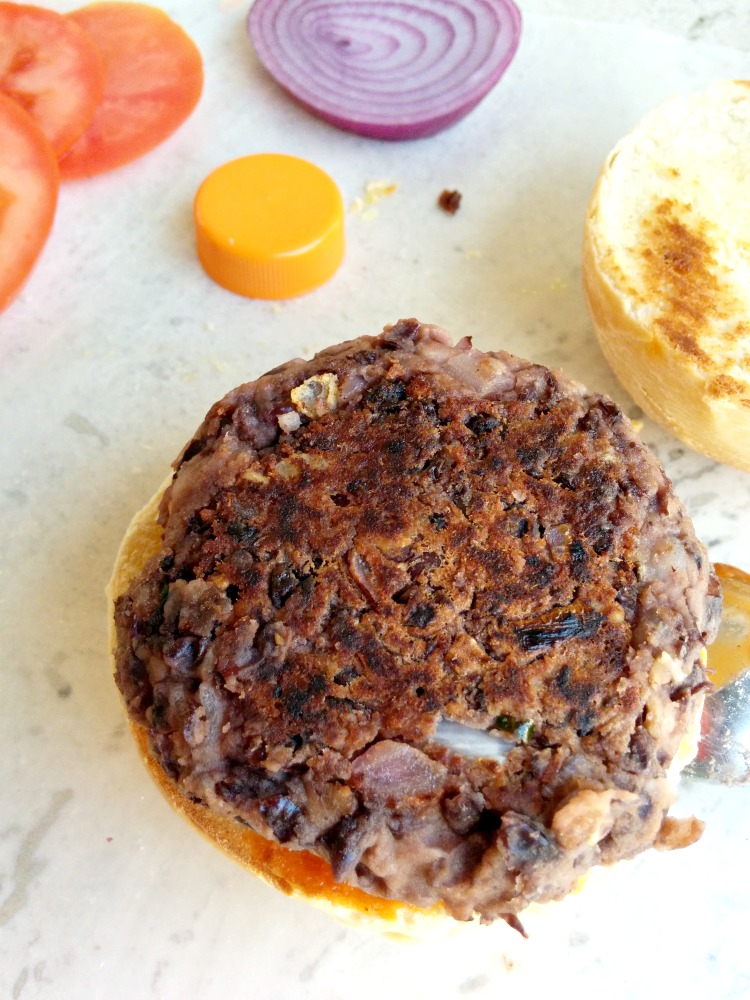 You need to totally do it for Memorial day! So good!
Black bean Burgers (Frank's Hot Sauce Flavored)
Ingredients
4 cups cooked black beans
⅔ cup red onion, finely chopped
6 garlic cloves, grated
⅔ cup tortilla chips, crushed
2 jalapenos, chopped
Salt to taste
1 tsp roasted cumin powder
½ cup sharp cheddar, shredded
3 Tbsp Frank's red hot wings sauce
Instructions
In a bowl, add all the ingredients and mix. Taste and adjust to your liking.
Shape them into patties. On a skillet with little oil, add the patties and cook until brown and crunchy on one side. Flip and repeat.
More Summer Recipes:
https://www.naivecookcooks.com/quinoa-oat-summer-tarts/