Easy Cheesy French Fries Sandwich with crispy french fries, cheese and loads of toppings! Get over regular french fries – cheesy french fries sandwich is the BEST way to eat those fries!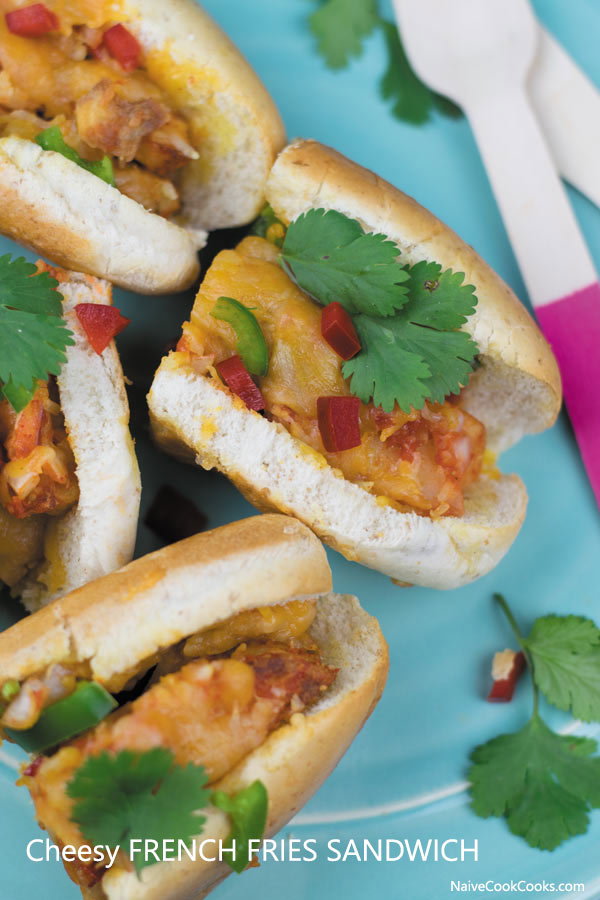 How was your weekend friends?! For me this weekend meant lots & lots of cooking, getting recipes ready for the blog. We are going to be travelling starting next week and that means I have to pre plan a ton of content. How much comfortable do you feel when you have to get posts ready before hand?
I am a huge procrastinator so that means I wait until the last moment to take charge of things which sort of makes it really hard especially for online work because I have realised that I simply can't write in the car! Have you tried writing sitting in the car?! The worst!!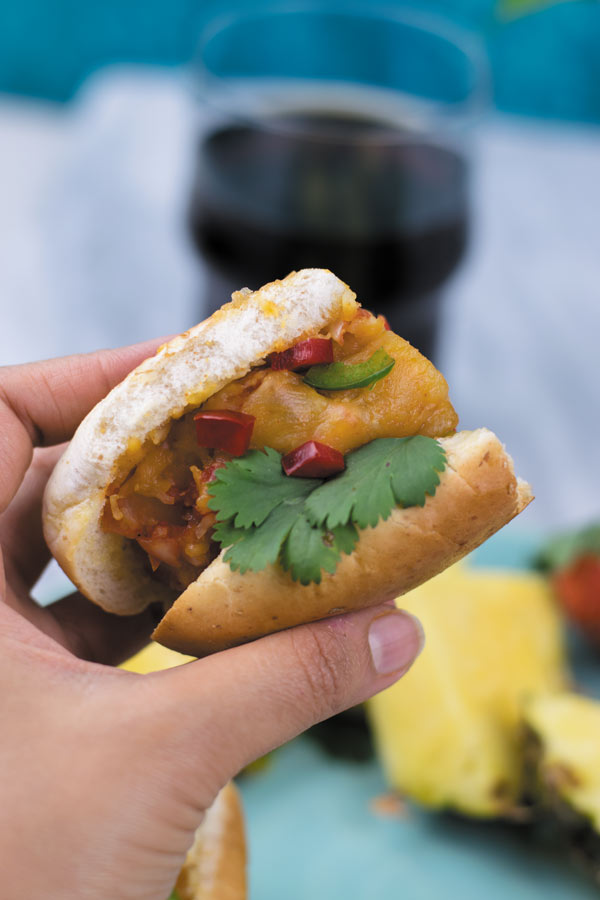 But the good thing that came out was that we had tons of different foods to try & eat. Today's recipe is a special one! This recipe was given to me by my sis in law and growing up her mother used to make this all the time.
I love when I get to try family recipes because you know those are always the best especially the ones passed down from generations to generations. And so is TODAY'S recipe. Crispy french fries coated with sweet & spicy sauce and loads of cheese and all that stuffed into hot dog buns.
This was my first time eating french fries like these and I must say I am never going back to eating them plain! This version rocks. In every bite you get tons of flavor & it's a perfect meatless meal or great for summer cookouts or even for a quick evening snack!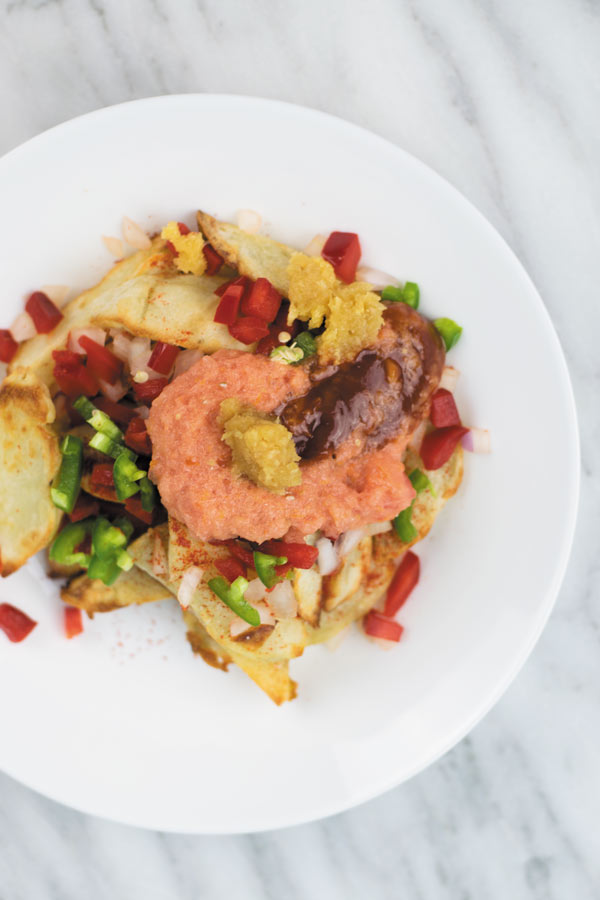 Everything that is fries, sauces, seasonings and vegetables are mixed which is then ready to be filled inside the buns.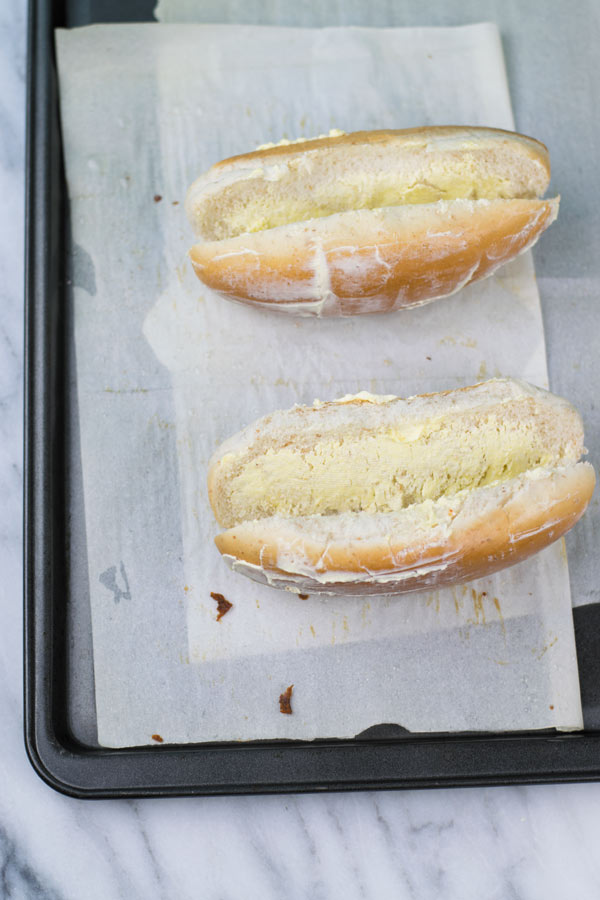 Buns are buttered both inside & outside.
Then I like to add little cheese inside which helps in holding everything inside.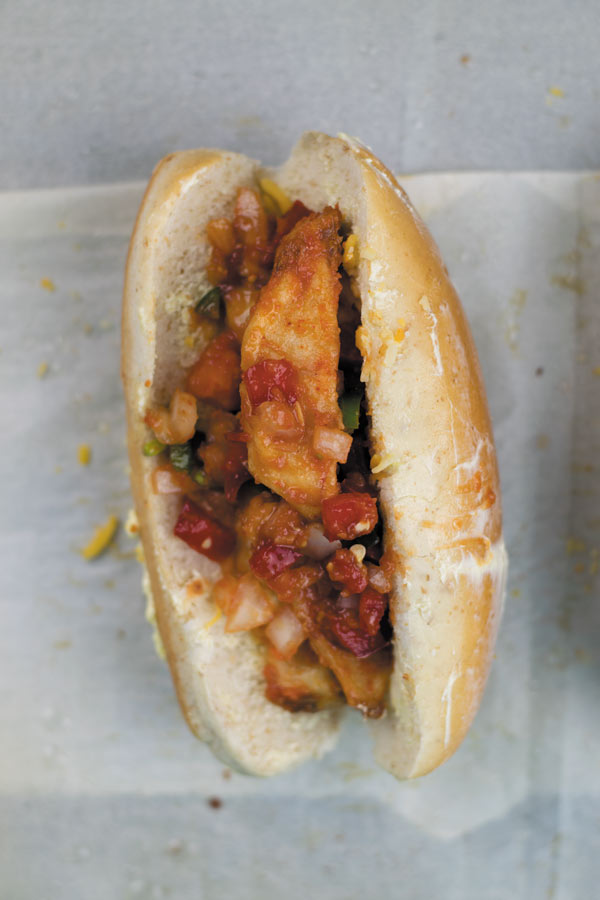 Then fill up generously with sweet & spicy potato mixture.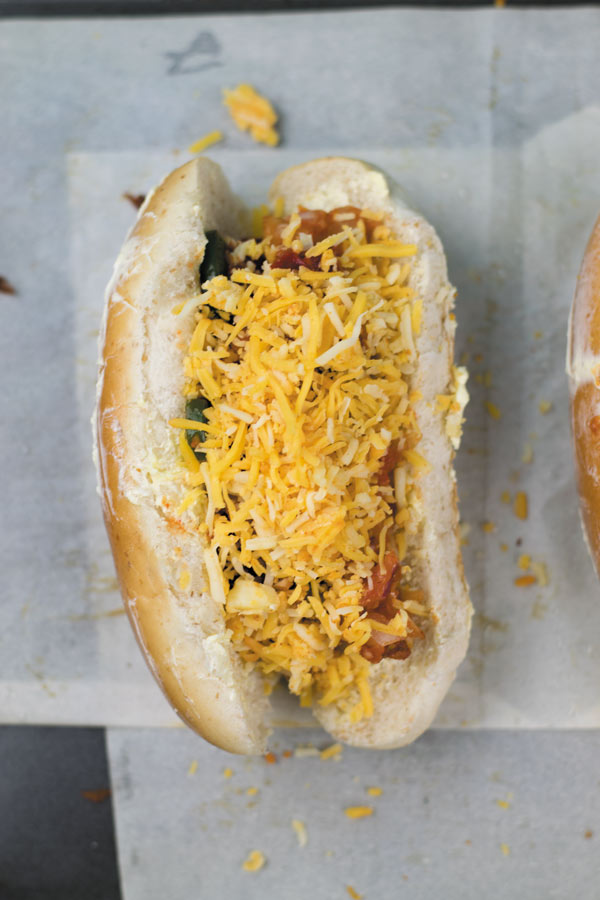 Then top it with lots of cheese because well let's be honest cheese makes everything better! 😉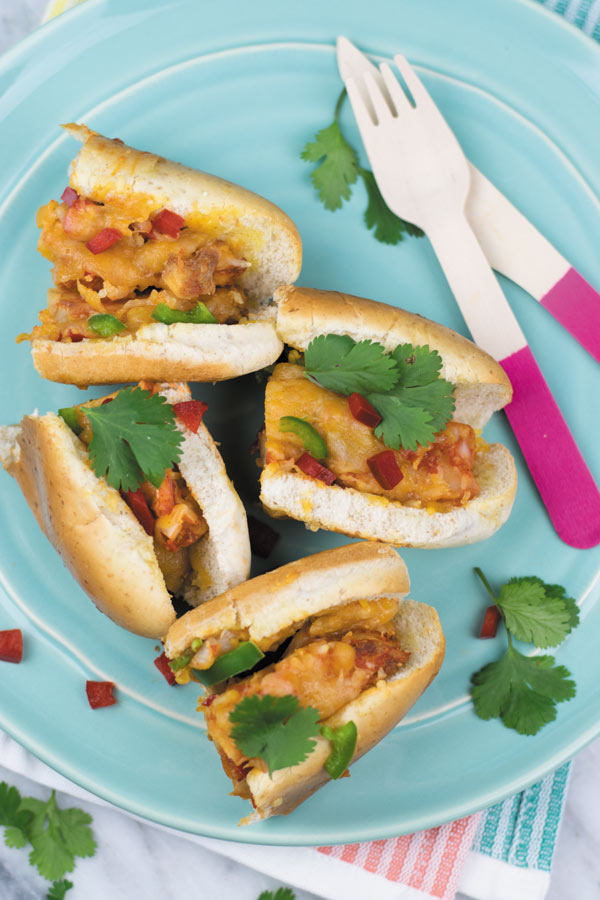 And that's it! You won't be able to wait for these to cool down. Devour!!
If you enjoyed this recipe, don't forget to FOLLOW me on  INSTAGRAM ||FACEBOOK||PINTEREST ||TWITTER ||GOOGLE+ || BLOGLOVIN || YouTube 
Cheesy French Fries Sandwich
Ingredients
French fries from 4 potatoes or 3 cups frozen cooked as per package directions ( you can make fresh at home or use frozen)(If you are making at home, just wash & peel potatoes and cut them in medium size wedges. Wipe them dry with a paper towel and fry until golden brown.)
Sal to taste
1-2 tsp red chili powder or depending on how spicy you want
3-4 tsp garlic paste
1 jalapeno chopped fine
4-5 tbsp ketchup
7-8 tbsp tomato puree (you can use fresh or canned) (for fresh just take few tomatoes and puree them in high speed blender)
½ bell pepper finely chopped (if bell pepper is small, do full)
1 onion finely chopped
1 cup finely chopped green onions
Butter for buttering hot dog buns
8-10 Hot dog buns
3-4 cups shredded cheese (use any good quality cheese, I liked using cheddar here)
Instructions
Using frozen french fries makes these really easy & quick to assemble. These are great for a fun summer party or evening snack or even dinner with a salad!
If you are making your own fries, you can make them ahead of time and just leave the assembling part for the last moment.
If using frozen fries, cook them as per package directions.
In a bowl mix cooked french fries, salt, red chili powder, garlic paste, half of the jalapenos, ketchup, tomato puree,half of the bell peppers, half of the onions and half of the green onions. Mix everything and taste. Fix seasoning or if you want more sweeter add more ketchup or if you want little more gravy then add little more tomato puree. Make sure the mixture is really nicely seasoned. Keep it aside.
Pre heat oven to 350F.
On a lined baking sheet, lay down hot dog buns. Butter the buns both inside & outside. Add 1-2 tbsp of shredded cheese in the center of the buttered buns. Fill the buns with a good amount of potato filling and cover the tops with cheese.
Pop them in hot oven and bake for 5-7 minutes or until cheese is fully melted. Top with more green onions, onions, bell peppers and jalapenos and serve!
Some more EASY RECIPES ->>