Spiced Homemade Burger Buns are soft and spongy burger buns spiced with New Mexico dried chilies! Perfect for making burgers. Memorial day meal solved!!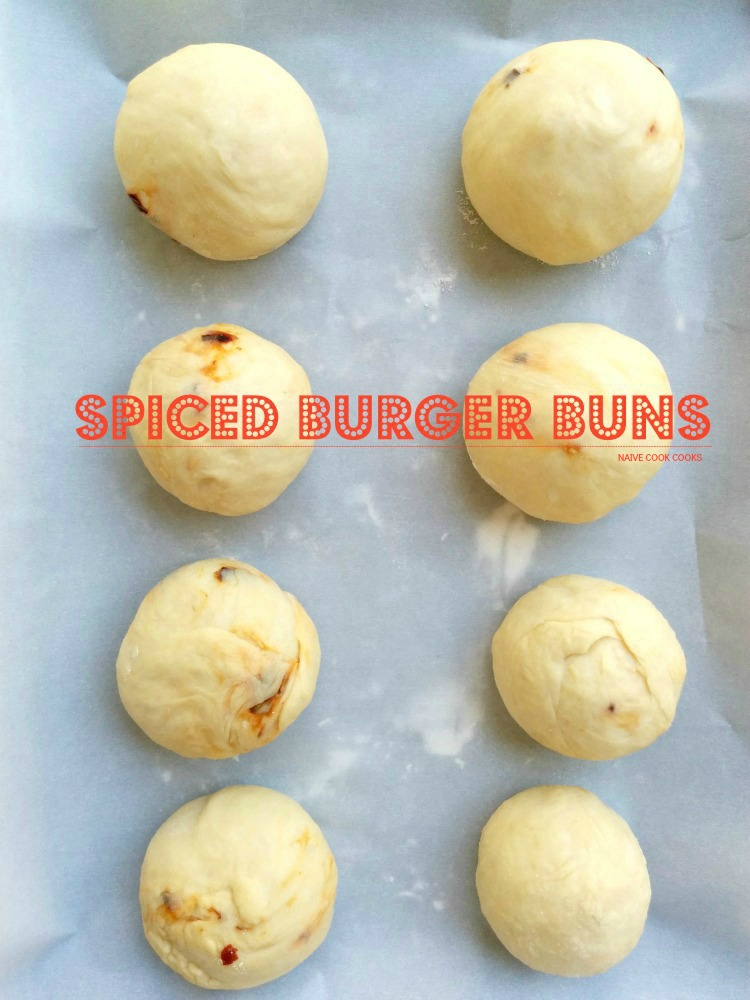 Let's talk about burgers today. Actually it is these burger buns. All my life I relied on store bought buns and sometimes accidentally I would end up with either too sweet or bland buns. There have been times when literally at 8pm I craved burgers but with no buns in sight, I would always end up distracting myself with some kind of junk food.
But, behold, no more of that anymore.
These buns have changed my life. I made my first ever batch last night and we finished them in a matter of minutes. They are so soft and spongy that for a moment no body could believe that they were homemade!
They tasted perfect with black bean patty (recipe coming soon!) and lots of this! Seriously don't forget this drink! It makes the everything-from-scratch experience much more enjoyable! I know sometimes it sounds too much but everything-from-scratch is just so worth the pain! No pain no gain, right?!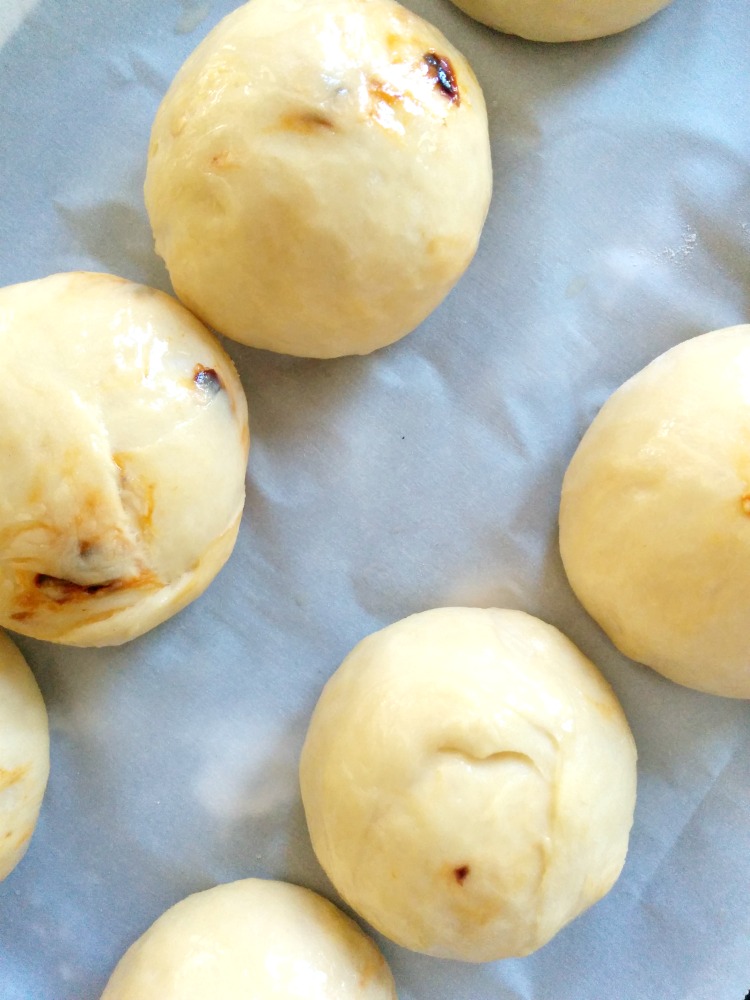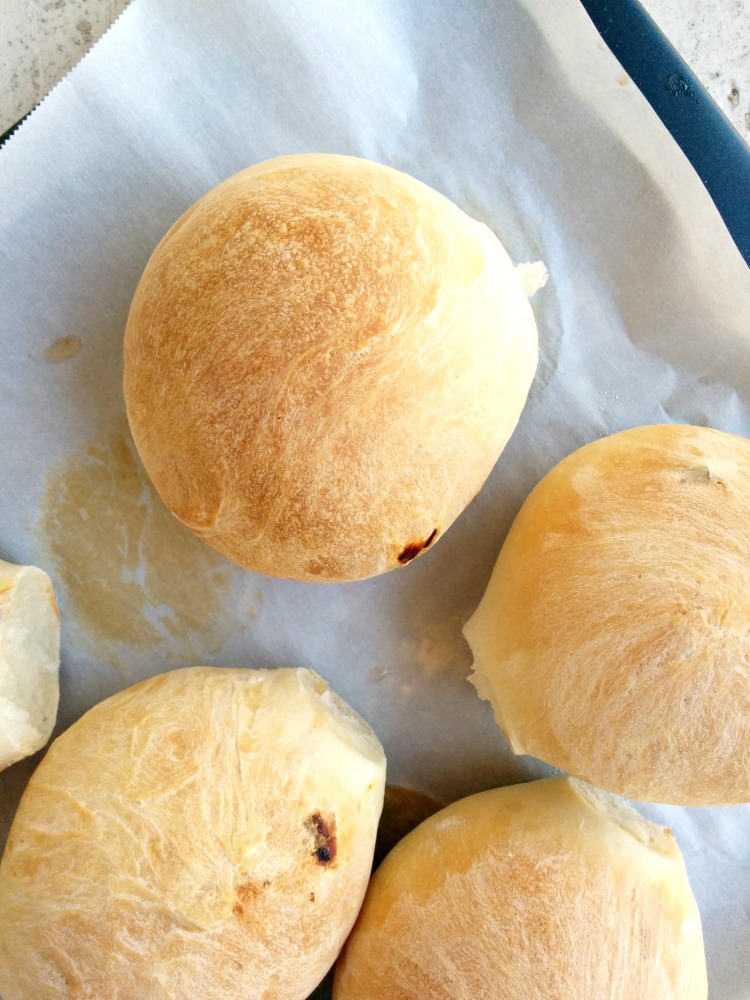 These buns are super flavorful with a moist inside and little crust outside. I toasted them with butter and they were just bliss. If you are heat hater, don't be scared. Dried new mexico chili gives a little earthy flavor to these and you can totally omit the seeds if you don't want any heat at all!
I am planning on making these again for memorial day weekend with lots of black bean burger patties! You can easily eat 2 and might even go for another round, if you are anything like me! You know me- crazy big on food kind of person.
I literally think of  food all day and it comes as no surprise that I am hungry almost all day long.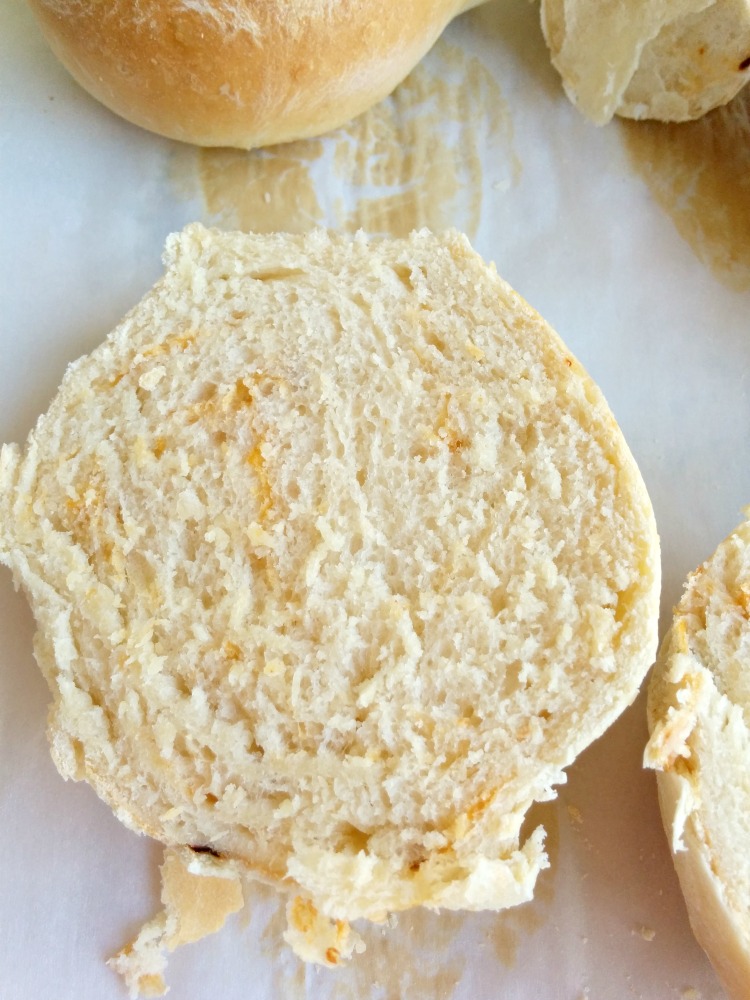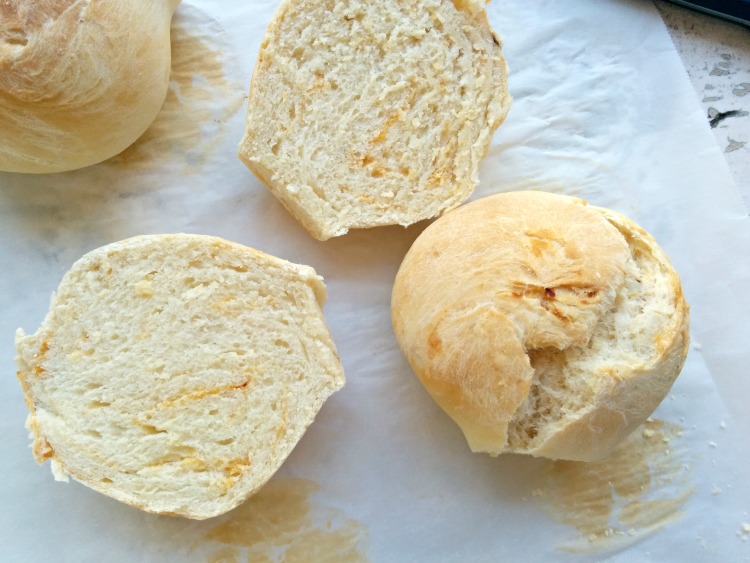 Seriously you need them in your life!
Spiced Burger Buns
Ingredients
1 dried new mexico chili pepper, soaked in hot water for 15-20 mins and chopped
½ cup warm water
½ tsp sugar
1 envelope active dry yeast (~2.5 tsps)
½ cup milk (I used 2%) (use any)
1 egg
2 Tbsp olive oil
2 Tbsp sugar (I used brown sugar)
1 tsp salt
3 Cups all purpose flour
1 Tbsp butter for brushing
Instructions
In a bowl, add warm water, sugar and yeast and let it sit until it foams up about 10-15 mins. In another big bowl, add milk,egg,oil,sugar and salt and chopped chili and stir until combined. To it add yeast mix and stir again. Now, add the flour to it and mix until well combined. Knead the dough for about 5 mins until soft, tacky and springs back when poked.
Cover the dough and let it rise for about an hour or more until it doubles.
Take the dough out of the bowl and break it into 8 pieces. Roll tightly into balls and let them rest or another hour until balls rise. Preheat oven to 375F.
Melt the butter and brush the tops of dough balls with melted butter. Bake for 15-17 mins or until golden brown. Let it cool.
You can use it the same day or if not using same day, keep them in airtight container.
More Bread Recipes: