It was never this easy to satisfy those sudden ice cream cravings! 4 Ingredient Creamy No Fuss Banana Nutella Ice Cream that takes start to finish just few minutes!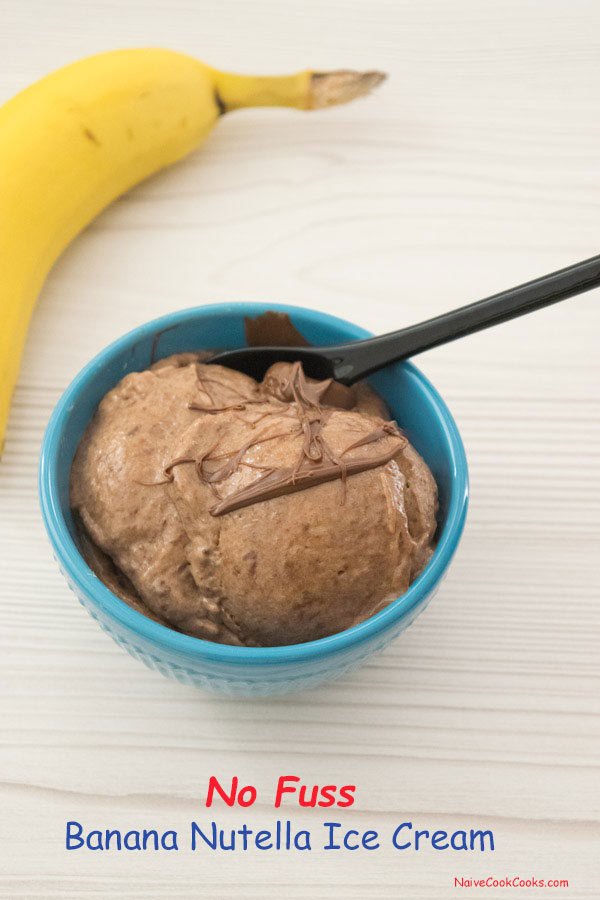 Friday deserves something fun right? So how about ice cream that is way healthier than usual ice cream and takes just few minutes and you get your fruit requirement for the day too?! Sounds like a good deal, right? I have been seeing these banana based ice creams all over the internet for quite a while now and today I decided to give these a try for myself and my verdict -> These are delish!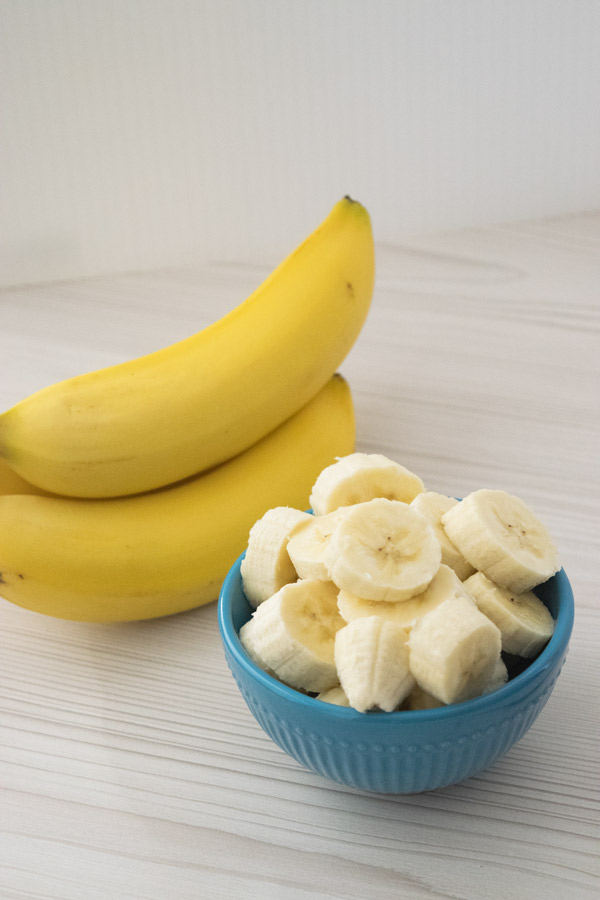 Yes they don't taste like creamy heavy cream and egg based ice creams but these taste just like an ice cream! Confused?!They have the same texture as any regular ice cream but you know you can eat them with way less guilt and all it takes is few frozen super ripe bananas (a must!) & your favorite add ins ( nutella, peanut butter, chocolate).
There are some things to remember while making these ice creams ->>
Extra RIPE BANANAS, always! Or it won't taste good.
Frozen bananas a MUST.
You can eat it immediately as soft serve or let it chill for few hours and it will have texture of a normal ice cream!
Follow along for a lot more delicious treats and life happenings on INSTAGRAM ||FACEBOOK||PINTEREST ||TWITTER ||GOOGLE+ || BLOGLOVIN

No Fuss Banana Nutella Ice Cream
Ingredients
2 extra ripe bananas, cut in pieces and frozen
4-5 tbsp nutella
Pinch of salt
1 tsp vanilla extract
Instructions
Peel and cut bananas in small pieces and freeze for 3-4 hours.
Now transfer them to a high speed blender & blend until smooth.
Now add nutella, vanilla extract and pinch of salt & blend until smooth. Taste and if you feel it's not enough sweet or you want more nutella flavor, add more nutella and blend again!
You can eat immediately or freeze for 3-4 hours.

Some more treats ->>
https://www.naivecookcooks.com/chocolate-chip-cookie-ice-cream/