Just 7 basic ingredients with no need for any special equipment, this is the creamiest & easiest ice cream recipe you will want to make all the time!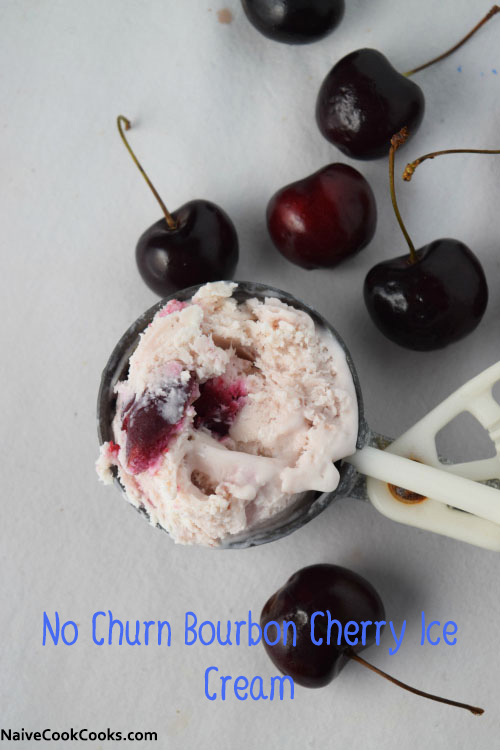 Happy almost 4th of July!
If you are still planning your 4th of july weekend menu or even if you have planned one, THIS. MUST. BE .ON. YOUR.MENU.
I have always been into making ice creams completely from scratch with an ice cream maker but this recipe has changed my life forever and I might never go back to my ice cream maker again. Seriously decadent and super easy (I feel even if you don't know cooking, you can make this creamy-worthy-of-ice-cream-parlor) sort of ice cream at home and with just few basic ingredients and no funny machine business!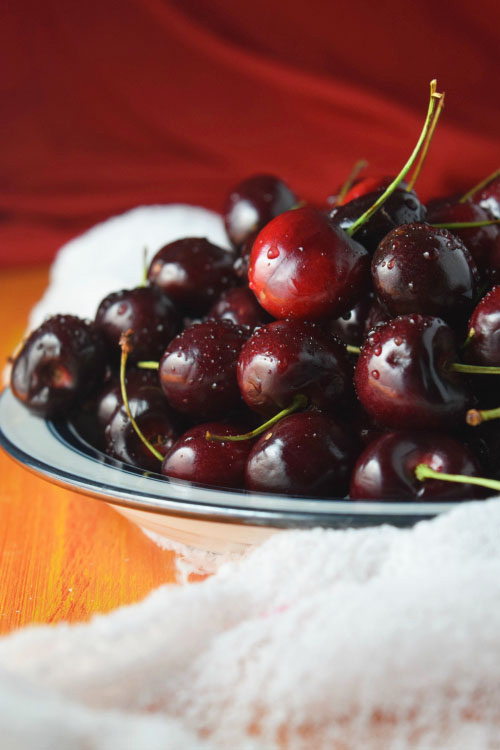 Lately I am eating my weight in cherries as cherry season so short and I have been able to find seriously cheap cherries at my favorite store.So double win! So so good and juicy! Last time when I bought a huge packet, I wanted to start making recipes using it and my first recipe as you might recall was a disappointment! But then luck struck and here we are today with this. You can make this recipe in under an hour flat and may be much much faster if you have people to help you in pitting cherries. Then you can enjoy this long weekend eating your heart out. I have been eating it straight from the container, in a cone, smeared on my french toast which was delish!
The silky texture along with few pieces of frozen bourbon cherries makes this ice cream experience one in a million!! Sooo MAKE. THIS. this independence day and be the best host ever!!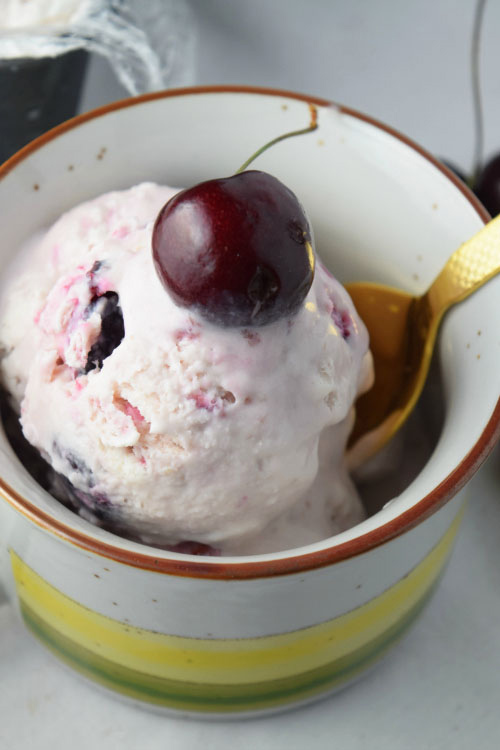 Help in spreading the word!
Follow along for a lot more delicious treats and life happenings on INSTAGRAM || FACEBOOK || PINTEREST || TWITTER || GOOGLE+

(No Churn) Bourbon Cherry Ice Cream
Ingredients
Bourbon Cherries
2 cups pitted & halved cherries
3 tbsp white sugar
1.5 tbsp water
2 tbsp bourbon
Ice cream base
1 can sweetened condensed milk (14 oz)
1 tsp vanilla extract
2 cups heavy cream, cold
Instructions
Bourbon Cherries
In a pot, add halved & pitted cherries, sugar and water and bring to a boil. Simmer for 10-15 mins until cherries are soft and mushy. Add bourbon and stir. Keep it aside and let it cool.
Meanwhile start your ice cream base. In your kitchen aid mixer bowl or if you don't have one, simply use a huge bowl and use your hands ( you will get a god arm workout!), add heavy cream and whip the cream using stand mixer, hand mixer about 3 mins until you see stiff peaks.
In another bowl, mix vanilla extract and condensed milk. Fold it to the whipped heavy cream. Now fold in the bourbon cherry mix and transfer it to a freezer safe container. Cover tightly using plastic wrap and freeze for good 8-12 hours. Let it rest a few minutes to soften before enjoying. EAT!
More Ice Cream Recipes: