This shop has been compensated by Collective Bias, Inc. and its advertiser. All opinions are mine alone. #SendHallmark #CollectiveBias
This holiday ditch the boxed mix and make your own mini gingerbread house from scratch at home!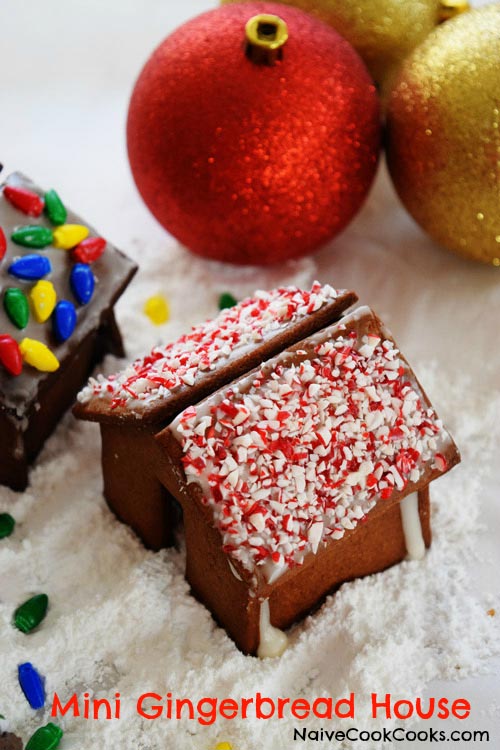 I know we still have Thanksgiving to go before Christmas but I seriously can't wait. Sometimes I feel like skipping all the in between festivities and jumping straight to Christmas. So today sharing these cute & adorable mini gingerbread house tutorial.
I have been wanting to learn how to make mini gingerbread houses for sometime now but I always felt that they are way too complicated. Turns out, they are really simple! Few days back while grocery shopping at my all time favorite store Walmart, I saw these adorable holiday ornaments that Hallmark is selling. Walmart at my place have these holiday ornaments at the front section where they have all the Christmas stuff.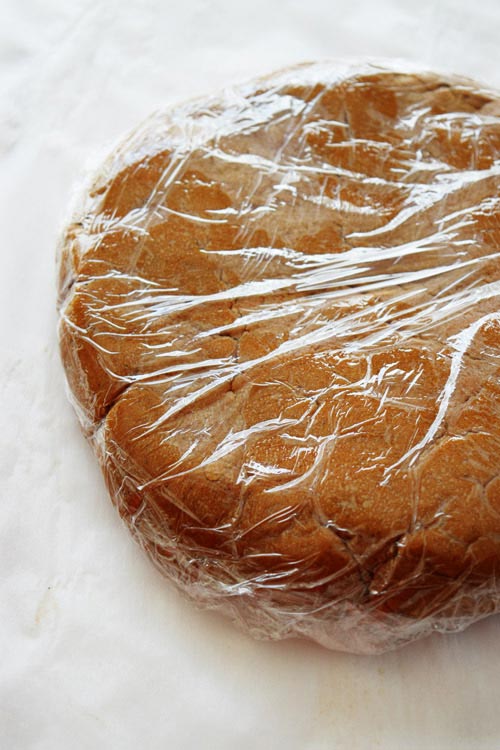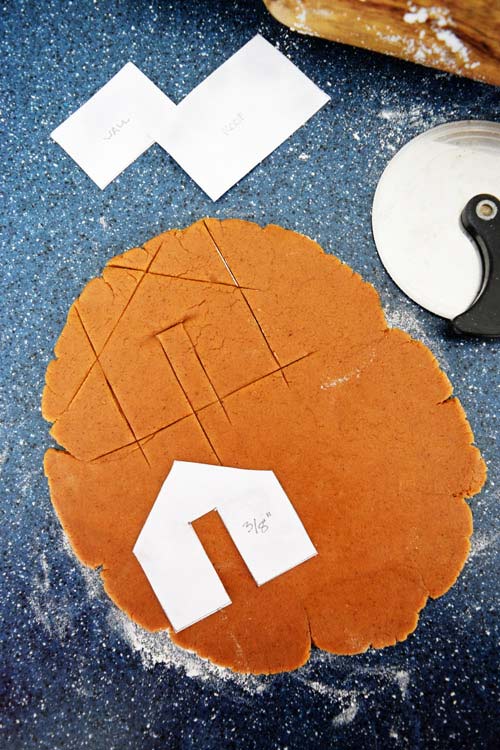 I saw a cute car shaped ornament with a Christmas tree on top and I immediately thought of finally making these gingerbread houses where I can park my new car shaped holiday ornament! Making these houses is really simple, just mix all the flour ingredients and let the dough sit in refrigerator for 30 mins to an hour and meanwhile you can make your icing.
For making these mini shaped gingerbread houses, I used a template from notmartha and you can just download it and cut the shapes and use it for making shapes! For each house, cut 2 of each wall, roof and door. For the wall with a door opening, there are two sizes and you can pick either one of them.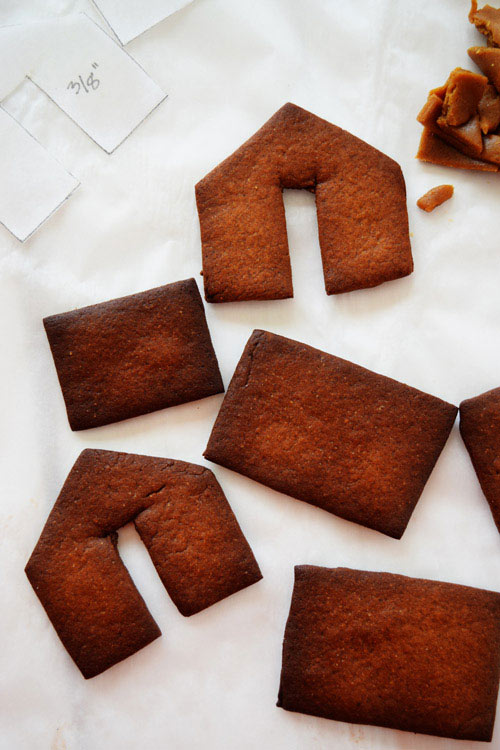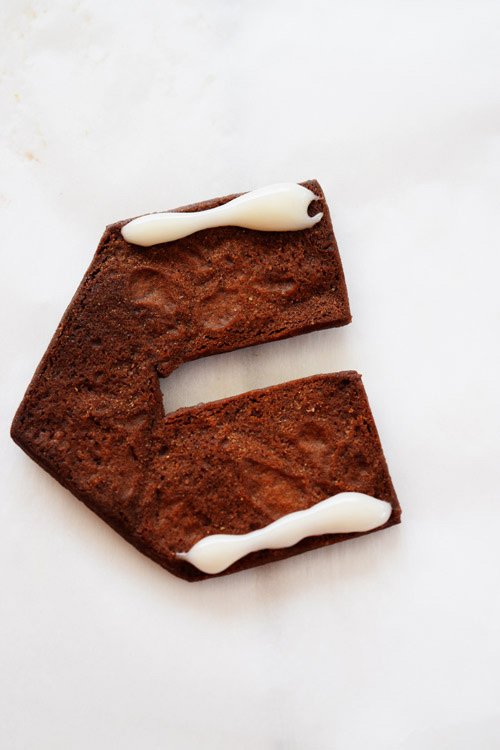 After you cut the shapes, make sure to let them sit in freezer for 15-30 mins before baking as this prevents them from too much spreading. Once cooked and completely cooled, these are ready to be assembled. While they are cooking in the oven, get your icing ready which you will need to stick the roofs and walls together. And that's it actually. Then it's all the fun stuff – sticking them together, decorating which I would suggest you to do with your kids or friends as that makes it all so much more fun!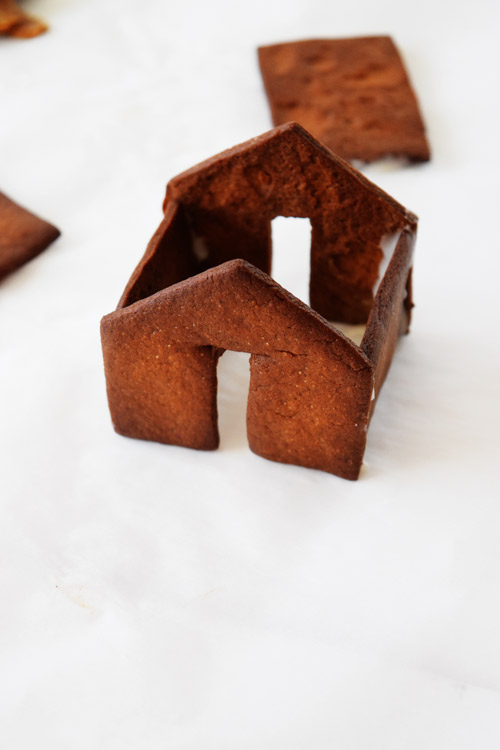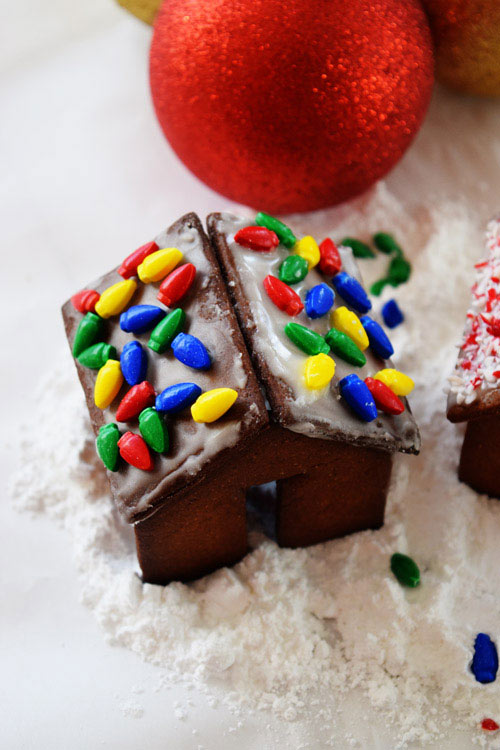 For these houses, I went with a simple icing and decorated them with light shaped sprinkles and peppermint bites. I think it's hard for me to choose which ones are my favorite since I like both of them equally! I mean I feel there is nothing more festive than decorating cookies and gingerbread houses with all fun sprinkles and peppermint!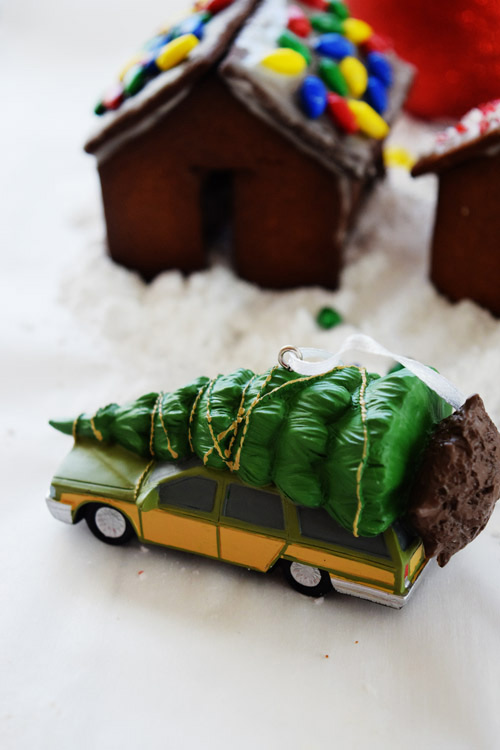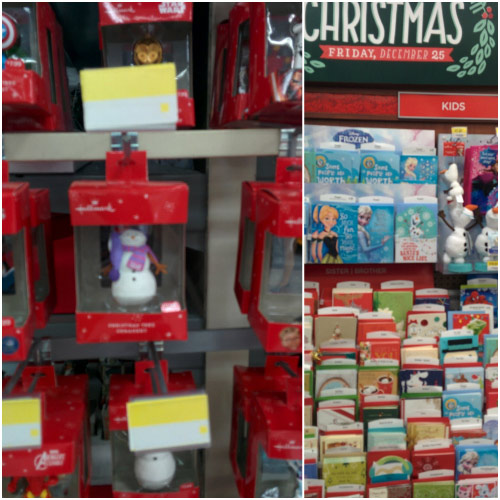 Ohh and don't forget to check out their website to get tons of fresh holiday ideas! Also check out cool holiday cards Hallmark has in the card section in walmart.
Follow along for a lot more delicious treats and life happenings on INSTAGRAM || FACEBOOK ||PINTEREST ||TWITTER ||GOOGLE+||BLOGLOVIN
Mini Gingerbread House
Ingredients
Gingerbread house:
½ cup (1 stick) unsalted butter, at room temperature
½ cup dark brown sugar
¼ cup light molasses
1 tablespoon cinnamon
1 tablespoon ground ginger
1 teaspoon baking soda
2 cups all-purpose flour
2 tablespoons water or more as needed
Icing :
1 cup powdered sugar
2-3 Tbsp water
2 tsp light corn syrup
½ tsp vanilla extract
Instructions
In the bowl of your stand mixer or if doing by hand in a large bowl, cream butter, brown sugar, molasses, cinnamon, ginger, baking soda. Once it's all smooth, add flour and water and stir to make it into a smooth dough.
Wrap it in plastic wrap and chill them in refrigerator for 30 mins or so.
Meanwhile make your icing.
In a bowl, add all the icing ingredients and mix until smooth.
If the icing feels too thick, then add little water in there and if it feels too thin, then add some more powdered sugar.
Keep it aside.
Now preheat oven to 350F.
Divide the dough into 3 parts and while you work on first part, keep the other two dough parts wrapped in refrigerator.
Roll out the dough to ⅛" thickness on a floured surface. I like to sprinkle flour on a aluminium foil and then roll out the dough and then cut into shapes by placing the cut outs from template on there.
Using the template , cut out the shapes and use them for cutting parts of gingerbread house. Remember that for each house you will need :
walls
roofs
walls with door opening ( In the template, there are two sizes of door openings and you can pick either one)
I like to use a sharp knife or pizza cutter for cutting out shapes.
Then I simply remove the extra dough and transfer the aluminium foil with cut out rolled dough shapes on a baking sheet and freeze for 15 - 30 mins.
Then bake them for 9-10 minutes until golden but not overly dark or burnt. Cool them completely on a wire rack and once completely cooled, put together the pieces with icing.
I first attached the walls and then the roof. I decorated the roof but if you want, you can keep them plain.
Let them set for 30 mins to an hour and then enjoy with your loved ones!
Some more holiday ideas:
https://www.naivecookcooks.com/from-scratch-sugar-cookies