Crunchy Homemade Cranberry Coconut Granola delivers holiday flavors – sweetened cranberries, coconut flakes, almond, and oats!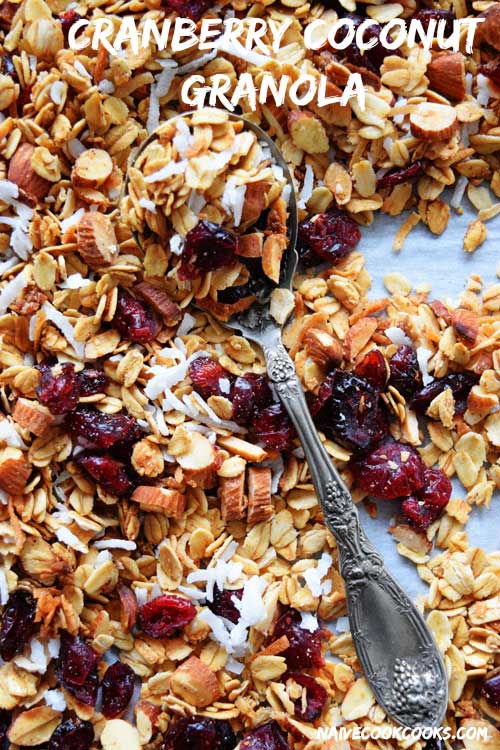 This granola is your answer to cold mornings! Crunchy, sweet and sticky homemade Cranberry Coconut Granola with oats, cranberries, coconut flakes, and almonds makes up for the best breakfast in pj's.
Lately I have been so late in getting up in the mornings and this granola has been such a life saver when I am in a huge rush! I quickly add some in a bowl with yogurt (my favorite way to eat this!) along with some fruits if I get the time to chop some and enjoy it on the go. This granola is way better than any store bought version and I even like to carry some in a small ziplock bag for those unexpected hunger pangs.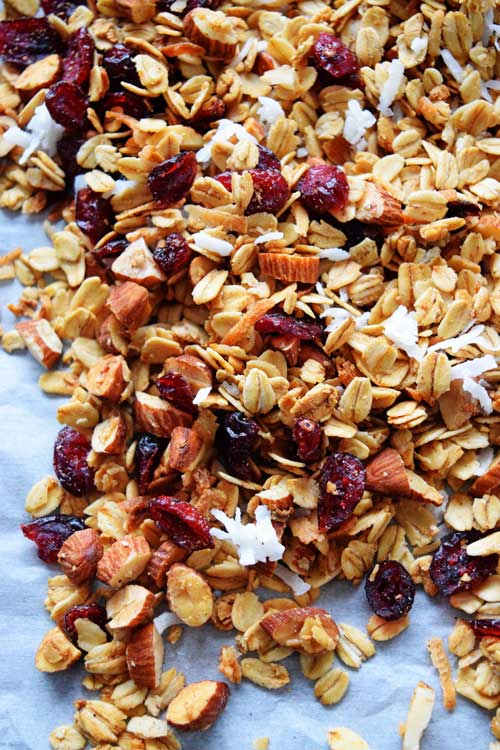 This makes for a perfect holiday gift too! Check out the RECIPE over on SoFabFood.