Refreshing Blender Jalapeno Pineapple Margarita with Jalapeno infused Tequila! A perfect summer drink.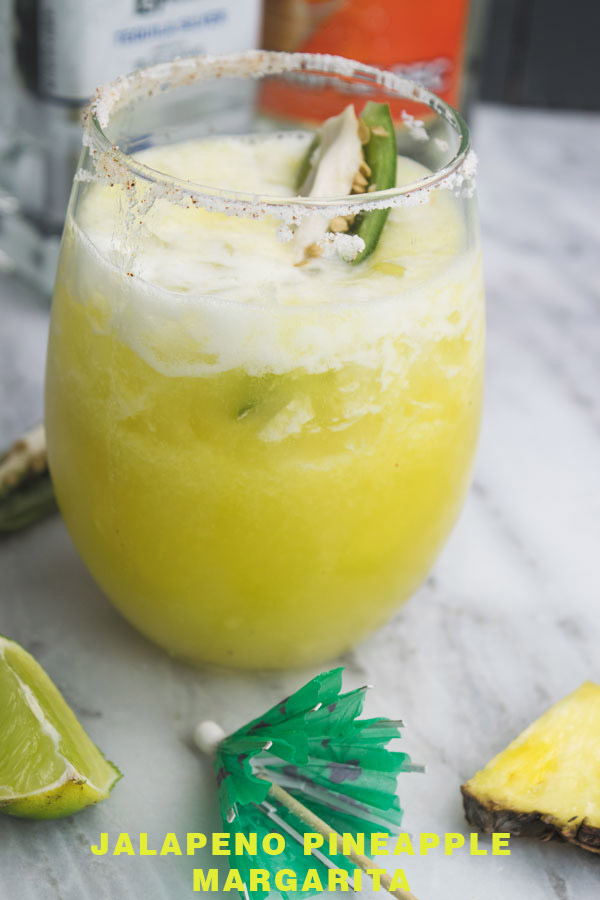 Long Labor Day Weekend friends! What are your plans?! I am all about relaxing and spending quality time with family. I have been making this margarita since last few weeks for our weekends and it can't get easier than this. Just add everything in blender and whizz away! lol
The amazing people at Drizly sent me all the stuff I needed to make these.I am in India right now spending time with family and totally not in the mood to do any work! Have you felt the same when you are visiting your parents and all you do is rest and enjoy all your favorite home cooked meals?!
So I will keep this post super short & sweet! Go ahead and make this for Long weekend! You will love this 🙂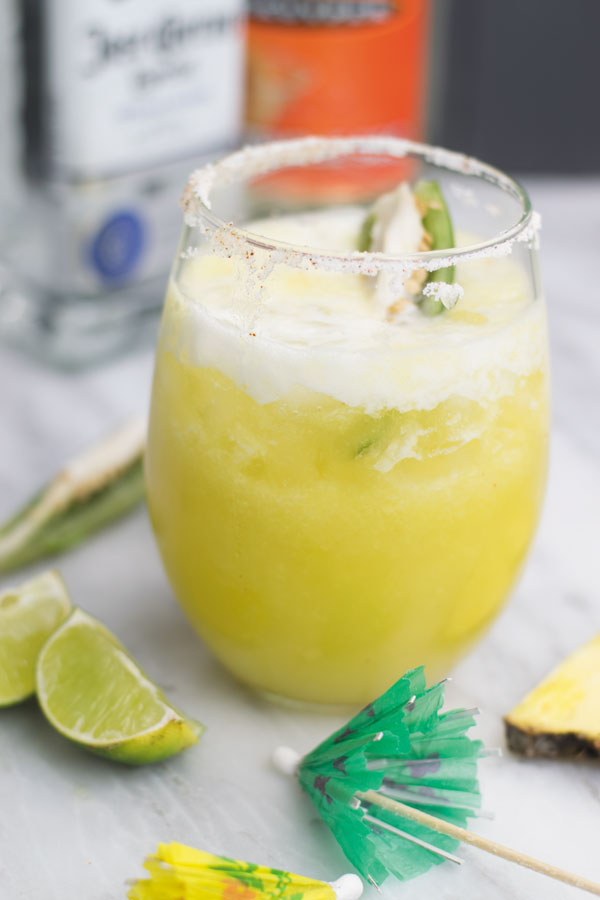 If  you enjoyed this recipe, don't forget to FOLLOW me on  INSTAGRAM ||FACEBOOK||PINTEREST ||TWITTER ||GOOGLE+ || BLOGLOVIN || YouTube

Jalapeno Pineapple Margarita
Ingredients
1 cup pineapple chunks in juice
⅓ cup jalapeno infused tequila
⅛ cup triple sec
2 tbsp agave
2 tbsp lime juice
Lots of crushed ice cubes
Instructions
In a blender, add all the above ingredients and blend until smooth. You can serve it as is over ice or strain it first to remove pulp and then serve.
Some more delicious drinks ->>