Refreshing Strawberry Limeade with a kick. These easy limeades can be easily made in a blender and enjoyed in no time!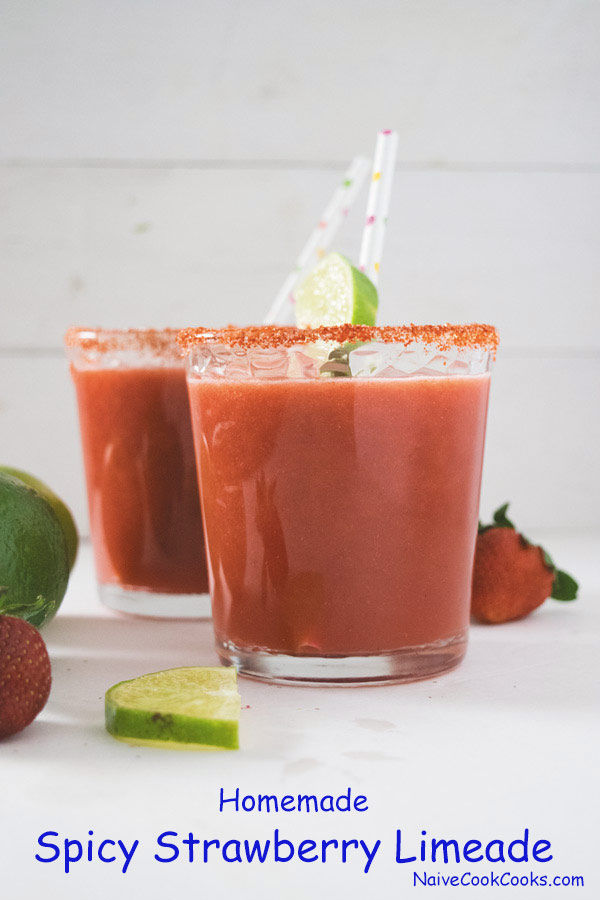 Friday and drinks always go hand in hand but what if you are not the type who enjoys alcohol and you are way too bored drinking soda?! Let's make something fun, refreshing and perfect for every age group! These lime & strawberry limeade is everything hot weather demands. Made in a blender in just few minutes with very few basic ingredients, these are great for evenings with family, for a picnic with kids or just about anytime.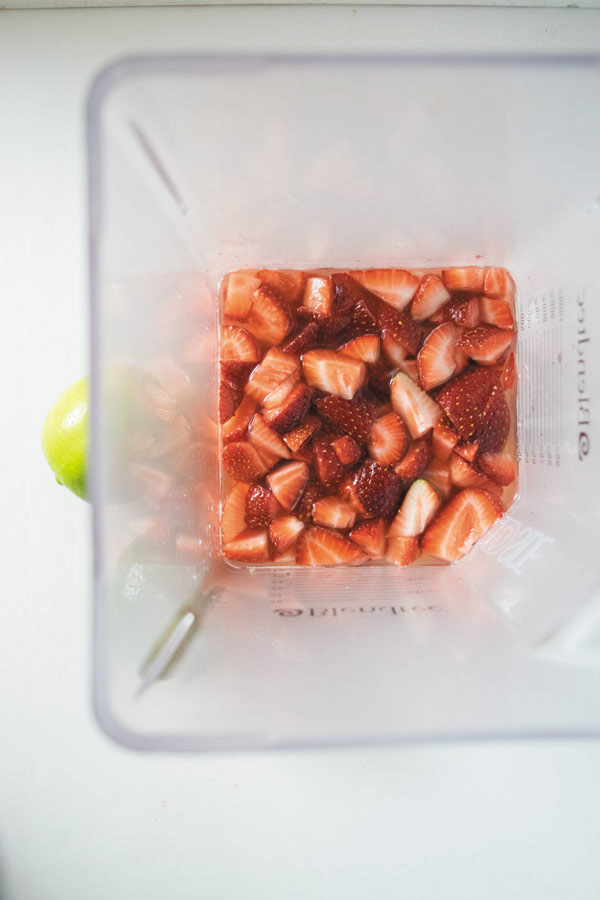 I grew up drinking lemonades and limeades and every summer, most of our evenings would involve fresh homemade limeades. I still hold the real just plain lime, sugar, water and ice sore of limeades close to heart but there are days when I want something different and when I am expecting guests, then these are such a saving grace!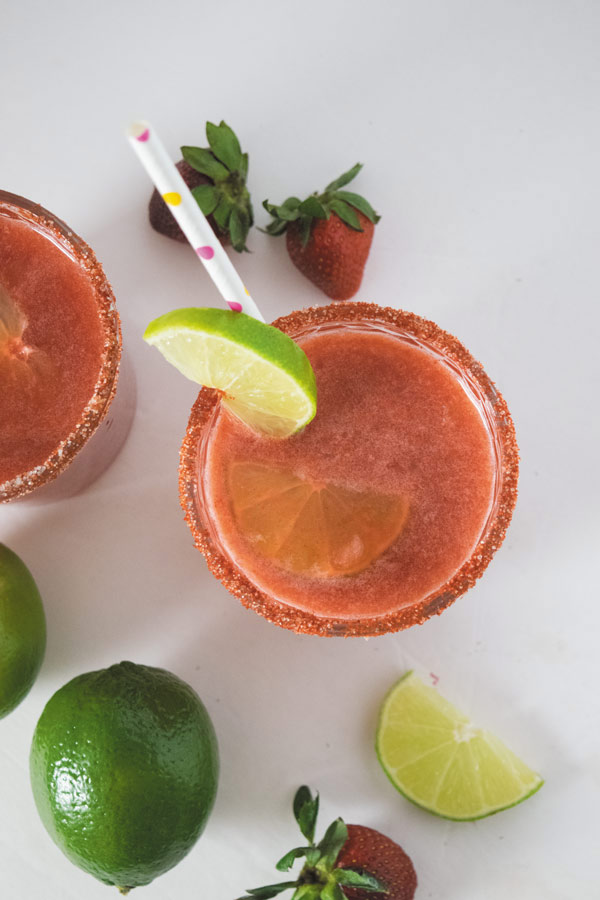 Ronak decided to make them more fun by giving them a spicy kick and so we added a pinch of black pepper and cayenne pepper and it gives it just the right amount of kick. But if you are making these for kids, just skip it totally and you can indivisually add it for adults.
Now there is a really easy way to make these – I don't like to puree and then strain the fruit as my buddy Blendtec does a darn good job and
 Follow along for a lot more delicious treats and life happenings on INSTAGRAM ||FACEBOOK||PINTEREST ||TWITTER ||GOOGLE+ || BLOGLOVIN || YouTube
Homemade Spicy Strawberry Limeade
Ingredients
½ cup sugar
½ cup water
½ tsp black pepper powder
½ - 1 tsp cayenne pepper
1.25 cups chopped fresh strawberry
¾ cup fresh lime juice (** or you can use lemon juice)
¾ cup cold water
Pinch of salt
Lots of ice
Instructions
In a pot add ½ cup sugar, ½ cup water and black pepper powder and heat it until sugar is dissolved. Let it cool. Strain and keep it aside.
Now in a high speed blender, add this syrup, chopped strawberries, lime juice, cold water, salt and cayenne pepper and blend until smooth.
Transfer to a jug and chill for few hours before serving.
Serve with lots of crushed ice.
Notes
Amishi says :
1. If you like more sweeter, add more sugar syrup or powdered sugar.
2. If servinf kids or adults who don't want spicy, omit black pepper & cayenne pepper.
3. You can use lemon juice instead of lime juice to make lemonade instead of limeade.
4. This
Blendtec blender
is my favorite for almost every kind of blending such as soups, gravies, smoothies, limeades, even crepe batter!
 ** Some of the links here may be affiliate links.
Here you will find some Kitchen items I use all the time ->>
Some of my favorite recipes made using Blendtec ->>