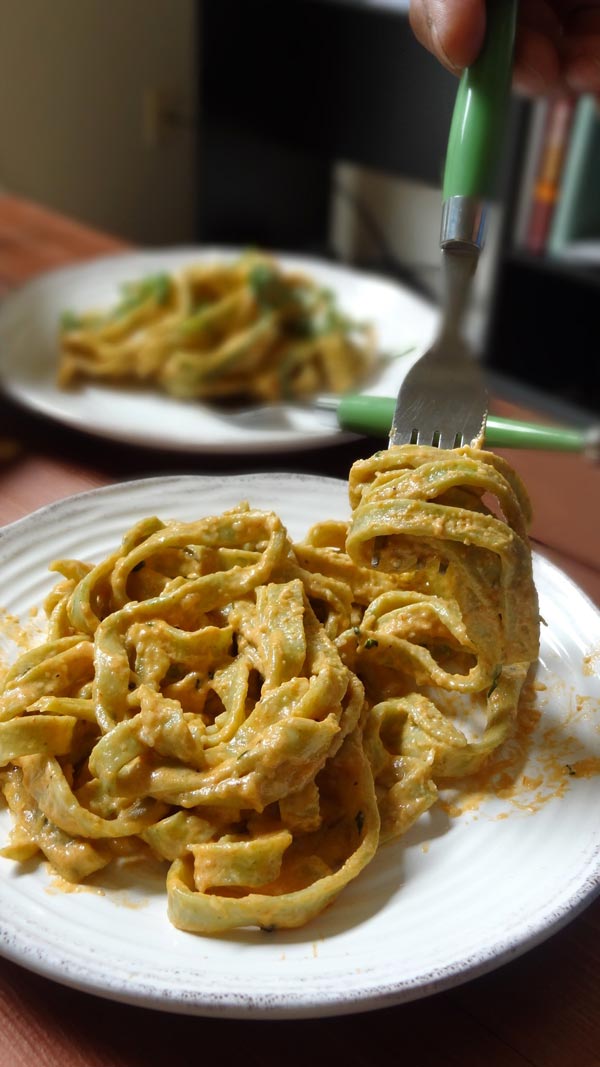 Last few days went by in deciding what to share with you. I had a so so strawberry cornbread recipe tucked under my belt and an amazing fresh homemade spinach pasta recipe. I won't lie saying both were equally good. The cornbread recipe was adapted from Mark bittman's cornbread recipe. I had some strawberries sitting around and on the verge of getting rot, so I ended up throwing them in the batter as well. I had big hopes with the recipe but I don't know what went wrong. I was quite disappointed.  I really admire you Mr.Bittman. Usuall cornbread recipes are supposed to be buttery but what made me decide on this recipe was that there was no butter. Just little olive oil. Well I might give it another chance sometime in another year but for now I would like you to go and make fresh pasta.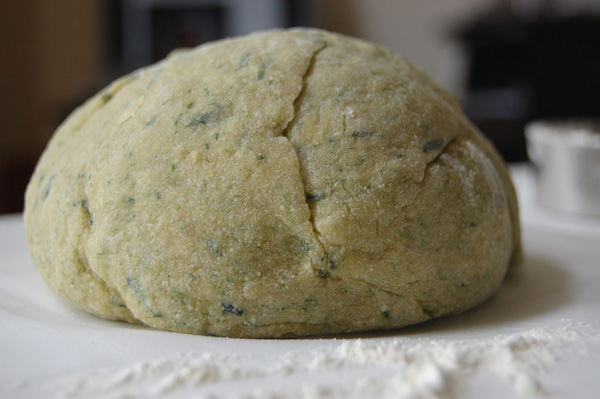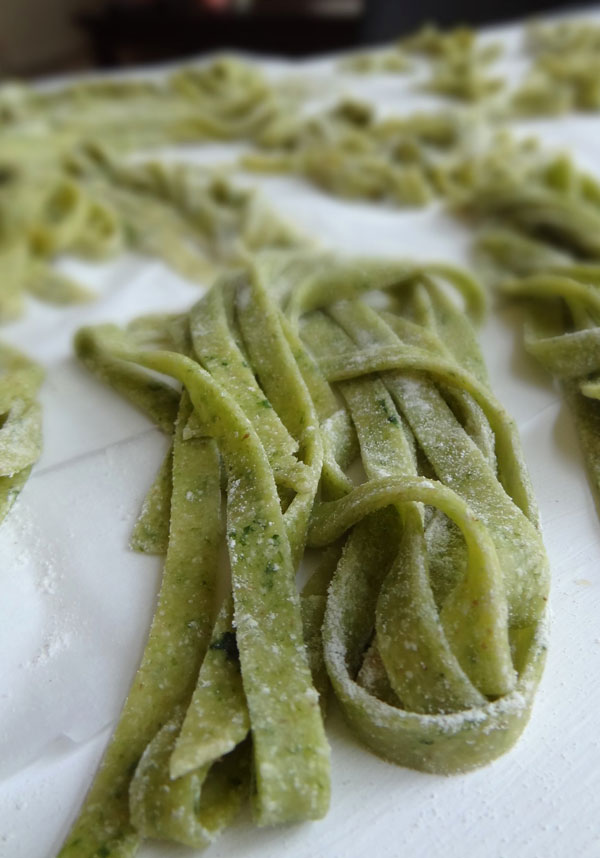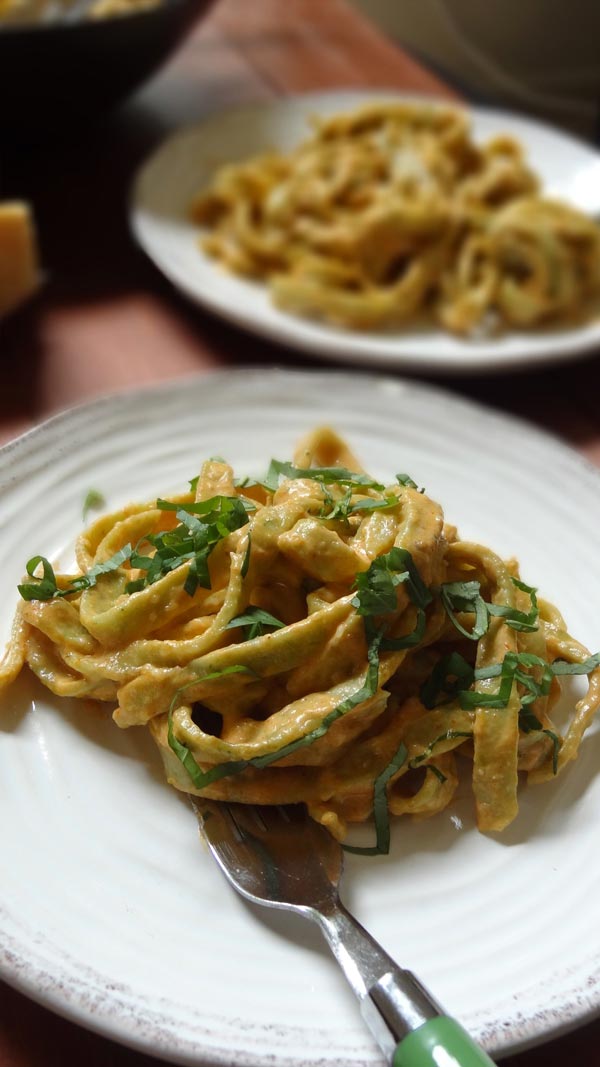 I know I sound crazy right?! But seriously fresh pasta can not be replaced. I always wanted to make fresh pasta at home but I was always scared at the thought of what if it breaks while boiling and turns into a giant lump of dough. I saw so many people making it successfully and writing about it. Finally when I gathered courage, I was shocked to learn how easy it is to make at home. Yes it takes time and you should never ever in your dream think of making it before going to work. Keep this for those special weekend meals and you will surprise everyone.
I used Chasing delicious's recipe and I was very happy with the results. Within a week, we had it twice already. First time I made a simple white sauce with sauteed artichoke hearts and spinach. The artichoke hearts made every bite juicy and gave it a slight tang. Perfect.
Next time, Jerry made a wonderful pink sauce to go with it and I just had to share it with you. We realized that we were out of mozzarella so instead we used shredded parmesan and surprisingly it gave the sauce a nice chewy texture. A very simple sauce in itself, it came together in no time and these days Jerry cooks once in a blue moon so that was a treat.
Fresh homemade spinach fettuccine pasta dough (Adapted from Chasing delicious)
I followed the recipe exactly from start to finish. Remember while shaping pasta, flour is your friend. Make sure the dough is hard enough to easily roll out of the pasta machine. If you feel it sticking, don't hesitate to coat it with flour. Follow the pasta maker's instructions.
 I found it best to use it the same day but it can be easily wrapped separately in a damp paper towel and than stored in an airtight containers covered.
If you find, your pasta noodles sticking inside the container and hard to separate, don't panic. It happened with me and I just turned the noodles into a ball and rolled again.
Homemade Spinach Fettuccine Pasta
Ingredients
Red Sauce
4-5 tbsp red sauce (homemade or store bought)
1 tbsp olive oil
1-2 tsp paprika
4-5 basil leaves, chopped
Black pepper to taste
Salt to taste
White Sauce
1 cup, low fat milk or full fat
1 cup half n half or heavy cream
salt to taste
1 tsp red chili powder
½ cup shredded Parmesan or more if needed
⅓ cup shredded gouda or more if needed
Instructions
Red Sauce
Mix all in a pan and let it simmer until it turns into a thick paste. Adjust the seasoning and keep it aside.
White Sauce
In a pan over med-low heat add milk and heavy cream. Stir it continuously. Add salt, red chili and keep stirring it until it starts getting thick. Add both cheese and keep stirring continuously till all the cheese melts and you are left with a nice somewhat thick sauce. Add the red sauce to it and mix well.
Pasta
Mix the freshly boiled pasta and garnish with basil if desired.
Serve hot or warm.
More Pasta Recipes:
https://www.naivecookcooks.com/easy-eggless-fresh-pasta/