Easy Grape Sangria is a perfect make ahead drink for any occasion!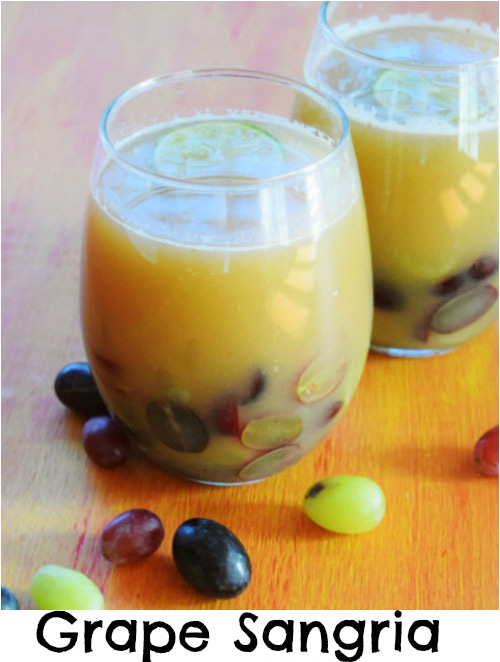 Long weekend is here, finally! Even though I have some things to take care this weekend, I plan on making a large pitcher of this fruity Grape Sangria and enjoying this all throughout the weekend well because why not? It's is sort of last summer weekend so to say so why not do everything summery? I wonder what you all do for Labor day weekend? Visit friends/family? Throw parties? Barbeque?? Would love to know.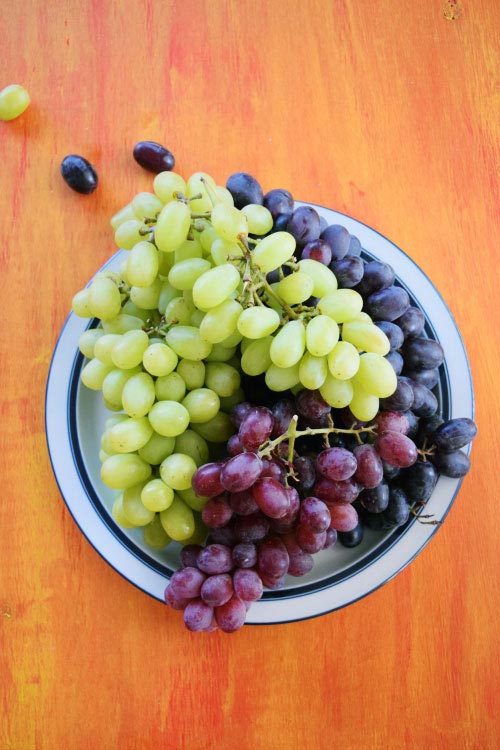 We are keeping it low key this year as it's been really hectic for us both and there are tons of stuff we need to take care of so we are planning on staying & working our way through it all. But this SANGRIA! You know how much I love sangria and earlier when I posted this BOURBON SANGRIA  I know you guys loved it as much because the response I got from you guys was amazing!
So I thought what better to share for this long weekend than something we all enjoy. Recently I was sent some wines from our dear friends at WineChateau. Have you heard of them? Wine Chateau is an online store where you can find all your booze. From wine to vodka to scotch to whiskey, you name it they have it! They have few stores in New Jersey but mostly their business is online. Since we enjoy keeping a good selection of liquor at our place, so when contected by Wine Chateau I was over the moon! Not only do I love their products, I love the customer service!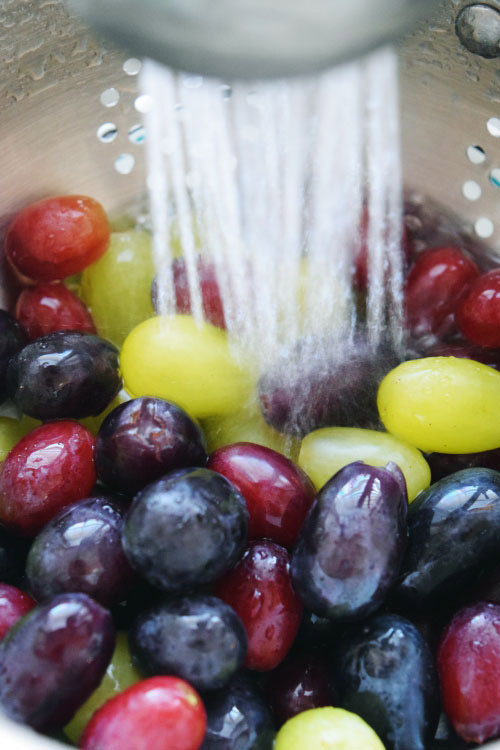 They sent me 3 unique yet so delicious wines and I knew I had to create something amazing with them! So here we are today with this delicious chilled GRAPE SANGRIA! Easy yet totally elegant for a get together. Here I added freshly squeezed apple juice & grape juice to my wine so the murky color! But if you want to use store bought juices, go ahead and that might not give this much murkiness to your sangria! I then added 3 colors of grapes chopped along with lime slices. And chilled it! Chilling part is the most important when it comes to sangria as you might fruits to soak up the flavors as much as posssible! I like to chill my sangria for good 3-4 hours before serving!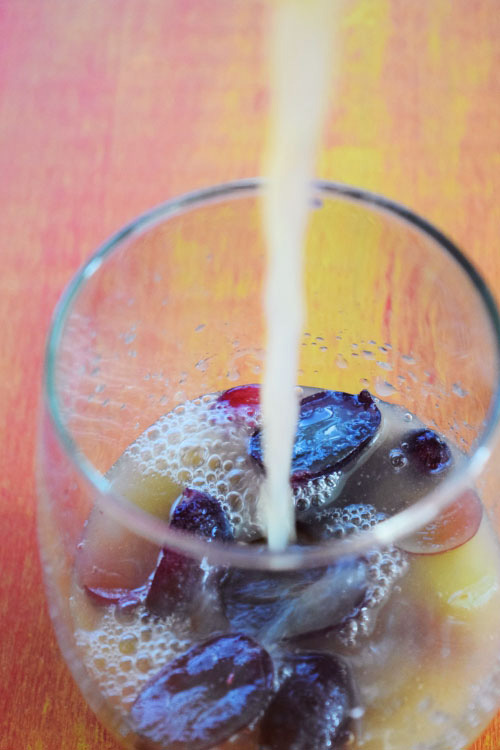 So go ahead, make this & enjoy this long relaxing weekend with your loved ones!
Follow along for a lot more delicious treats and life happenings on INSTAGRAM || FACEBOOK ||PINTEREST ||TWITTER ||GOOGLE+
P.S I was provided wine bottles by our dear friends at Wine Chateau . All opinions are totally my own and I highly recommend them for all your alcohol needs. Easy shopping, quick shipping & hassle free returns!
Grape Sangria
Ingredients
1 bottle of good quality dry white wine (such as Pinot Grigio, chardonnay, white zinfandel) ( I used around 16 ounces that is 2 cups wine)
1 lb green grapes for juicing or use 1 cup grape juice
1 red apple for juicing or ½ cup apple juice
1 tbsp sugar or to taste
1 tbsp lime juice
Red, green & black grapes (1/2 cup each), sliced in half
Instructions
In a pitcher, add wine, both juices, sugar & lime juice and stir until sugar is dissolved. Taste & adjust sugar or lime juice as per your taste. Now add the sliced grapes. Cover the pitcher and let it chill in fridge for 3+ hours.
Serve chilled. If using ice for serving, add ice in glasses and then add sangria over it.
More drink recipes?