A simple yet satisfying Eggless WholeWheat Oats Date cake that makes a healthy breakfast or snack option! Serve with tea or coffee!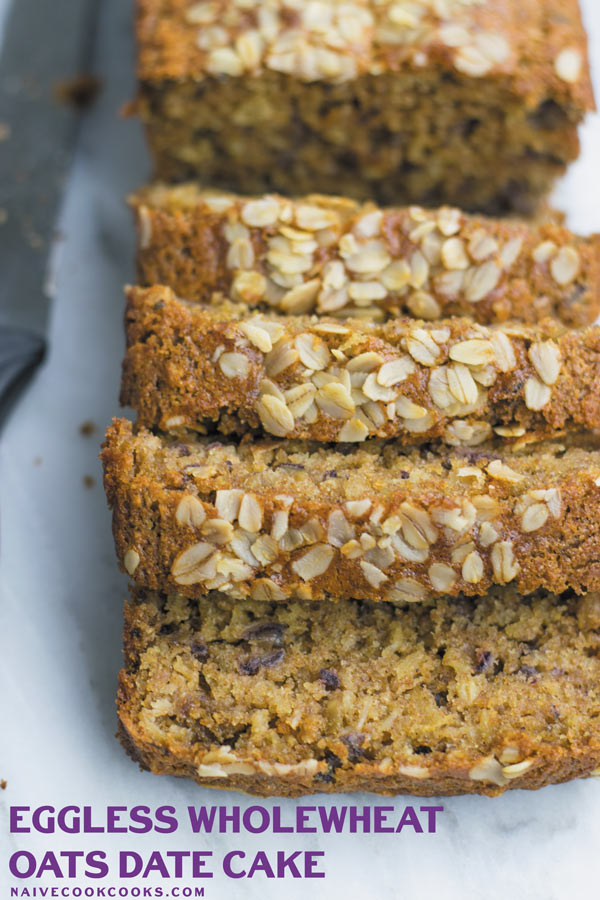 How about a delicious cake that is egg-less, butter-less and full of heart healthy ingredients?! This cake is moist, packed with soft dates and basically melts in your mouth as you bite into it.
Today I had a long day. Right now I am typing this post without any sleep for the last 24 hours and I am somewhat losing it! 😛 I did get to do Budweiser's factory tour and go to the top of the famous Arch in St. Louis. It was a day of lot of firsts as I visited Ronak's extended family for the first time in true sense and it was amazing to see everyone! On the work front, I lost my passwords, got locked out of my account and almost crashed my computer! So after having a long day with lots of fun moments as well as some scary stuff at work front, I am glad to think of this warm cozy cake which I made courtesy of Kaveri few days back and almost finished it in few sittings!
So without further ado let's jump onto this cake recipe.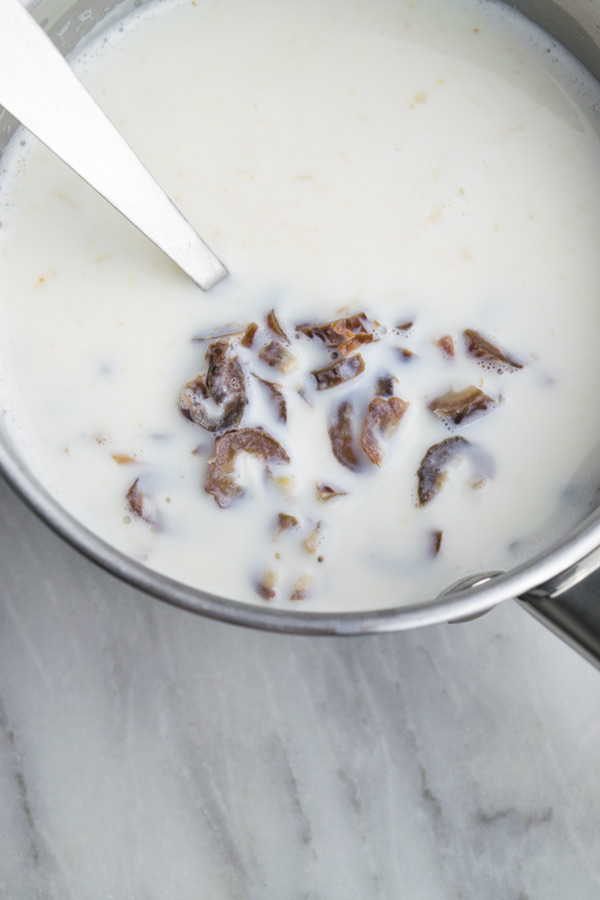 Soak chopped dates into hot milk and let it sit for 30 minutes or until dates are fully softened.
Then mix all the dry ingredients and add wet ingredients to it and stir gently. Transfer it to a greased baking pan and bake for good 40 minutes or until a knife inserted comes out clean.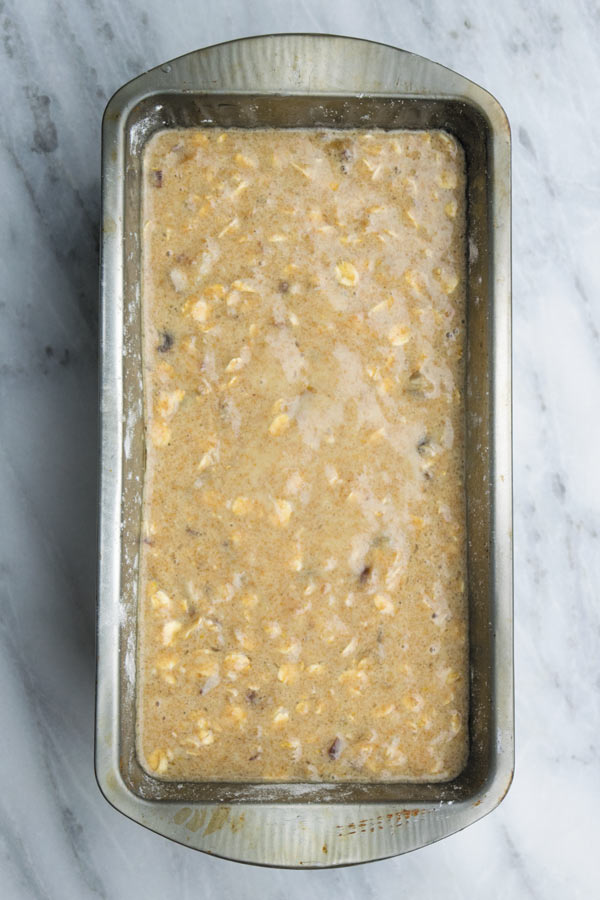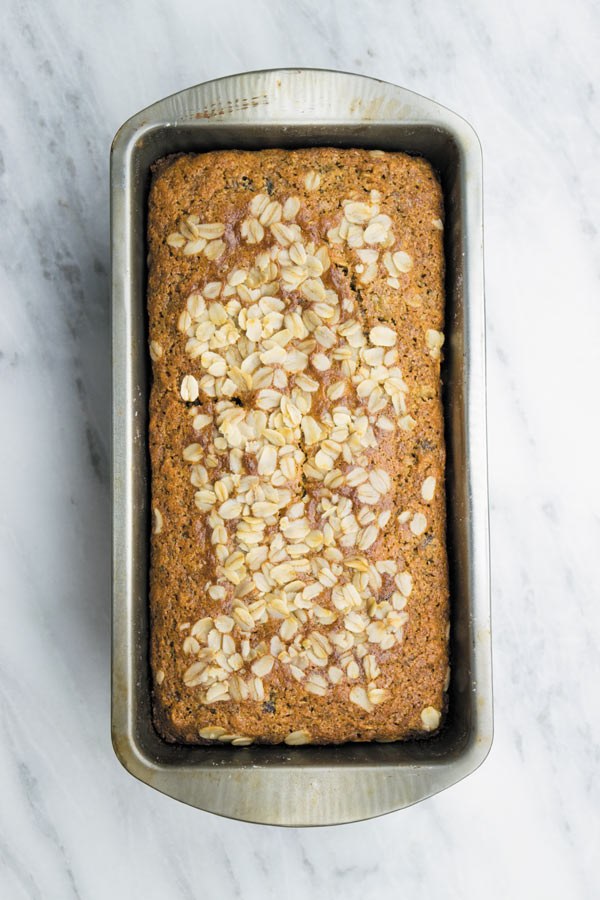 This cake is best eaten after letting it cool completely as it has tendency to crumble if cut cold.
As Kaveri says " The moistest cake you will ever make!" And it is an easy one bowl recipe. Also it can easily be made vegan. Win-win for all!
Dates are an excellent source of fiber, natural sugars, it is low in cholesterol and fat. Have this healthy cake for breakfast or as a snack with your evening tea. This cake is naturally sweetened with dates and requires minimal addition of sugar which you can also skip if you like it less sweet. Can be enjoyed guilt-free by kids and adults alike.
Once completely cooled, store in airtight container in refrigerator and enjoy.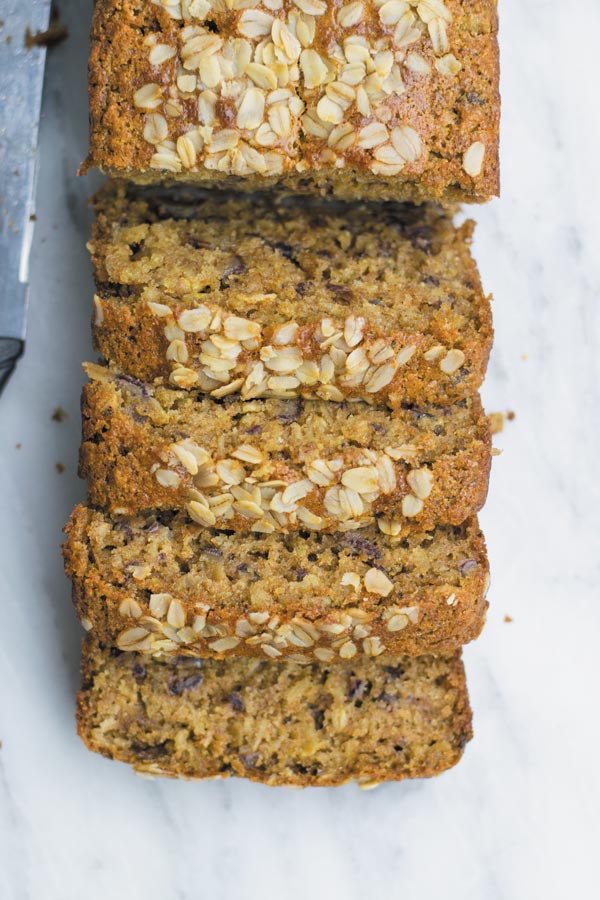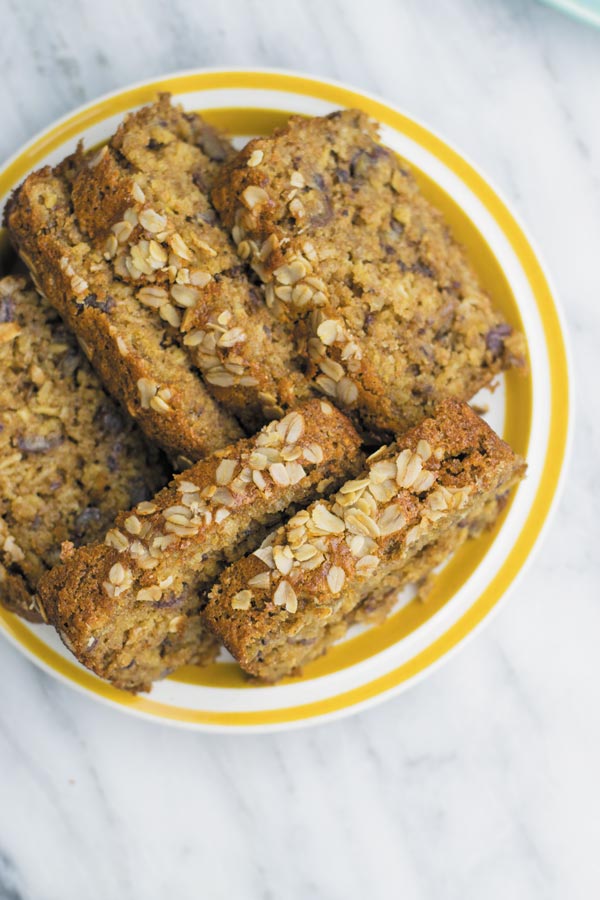 Eggless WholeWheat Oats Date Cake
Author:
Kaveri Obhan || Photography : Naive Cook Cooks
Ingredients
Eggless WholeWheat Oats Date Cake:
¾ cup Wholewheat flour
¾ cup instant cooking oats
About 18-20 dates, deseeded and chopped
¼ cup castor sugar
1 teaspoon baking soda
1 teaspoon baking powder
1.5 cups milk (can also substitute with soy or almond milk)
1 tsp vanilla extract/essence
½ cup oil
Instructions
Eggless WholeWheat Oats Date Cake:
Boil the milk and soak the dates in it for 20-30 minutes. This will make them soft and will make the cake wonderfully soft.
Preheat an oven to 175 degrees C and grease a size loaf pan with butter or oil and sprinkle some flour on it.
In a bowl add wholewheat flour, oats, sugar, baking soda, baking powder and mix well.
Add the milk- dates mixture and mix well.
Add oil and vanilla and just mix until combined. Do not overmix. Batter will be thick. Add any nuts or seeds on top if desired.
Pour the batter into the prepared loaf pan and bake it for 40-45 minutes or until a toothpick inserted in the center comes out clean.
Allow the cake to cool completely in the pan and take out after it is cool. If you slice the cake while it is still warm, it tends to break.
 Some more BREAD recipes ->>