Spicy & sweet with fresh chunks of pineapple, jalapeno slices, pizza sauce and cheese- this ultimate Veggie Hawaiian Pizza will sure tickle your taste buds!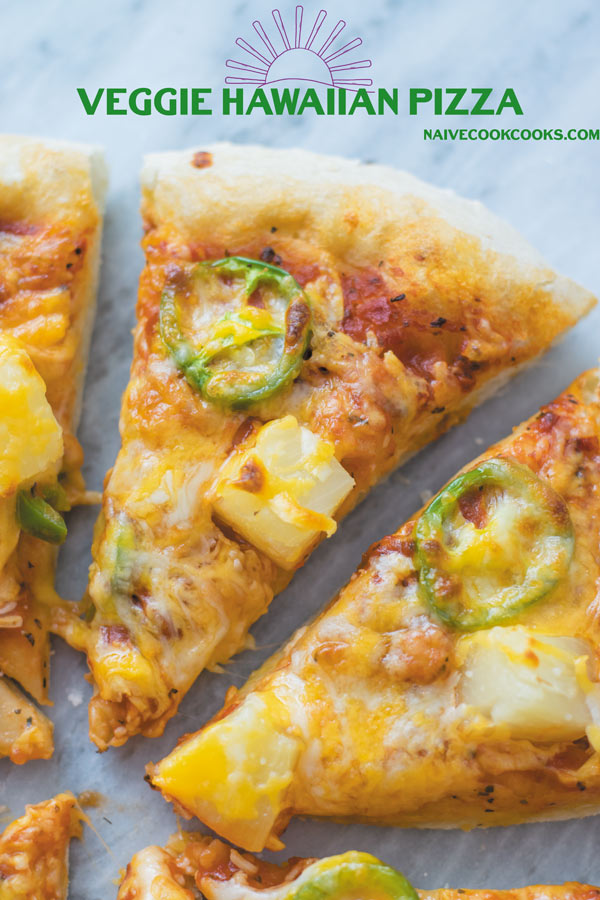 Remember few days back when I shared with you all my favorite Pizza Crust Recipe? I am back today with my favorite pizza flavor of all time – sweet & spicy Pineapple Jalapeno Pizza or as everyone knows it – Veggie Hawaiian Pizza! Usually Hawaiian pizza means pizza with pizza sauce along with ham and pineapple.
Since I never enjoyed eating ham, I like to replace ham with spicy fresh jalapeno pieces which gives its a much needed kick and it goes so well with sweet pineapple! If you have never tried Hawaiian pizza this way, then you MUST give this a try!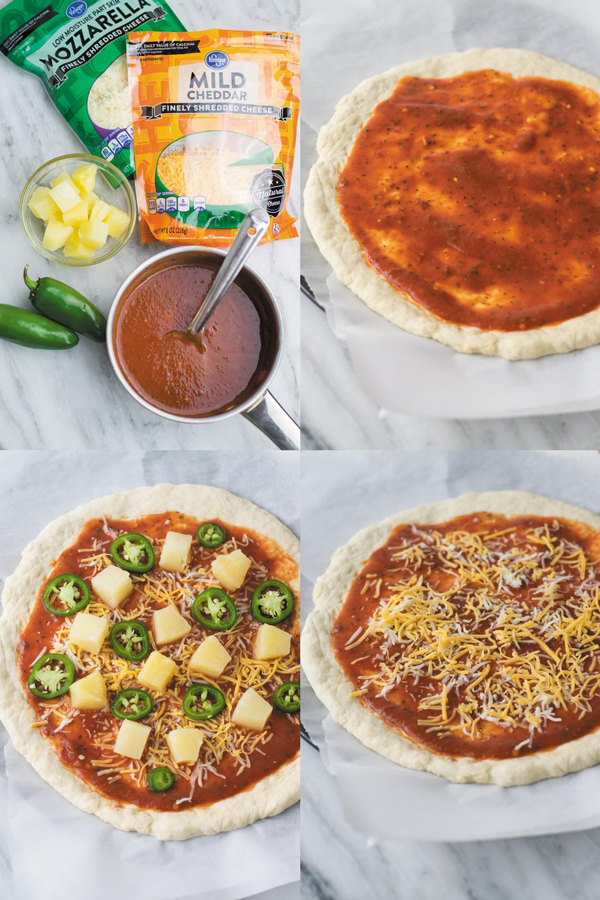 Once fresh pizza crust is rolled (to learn all about the perfect pizza crust, how to make and ho to roll it ->> check out this post). For this pizza, all you need to do is smear pizza sauce, add cheese, fresh pineapple pieces, jalapeno pieces and more cheese and bake it until cheese is bubbling.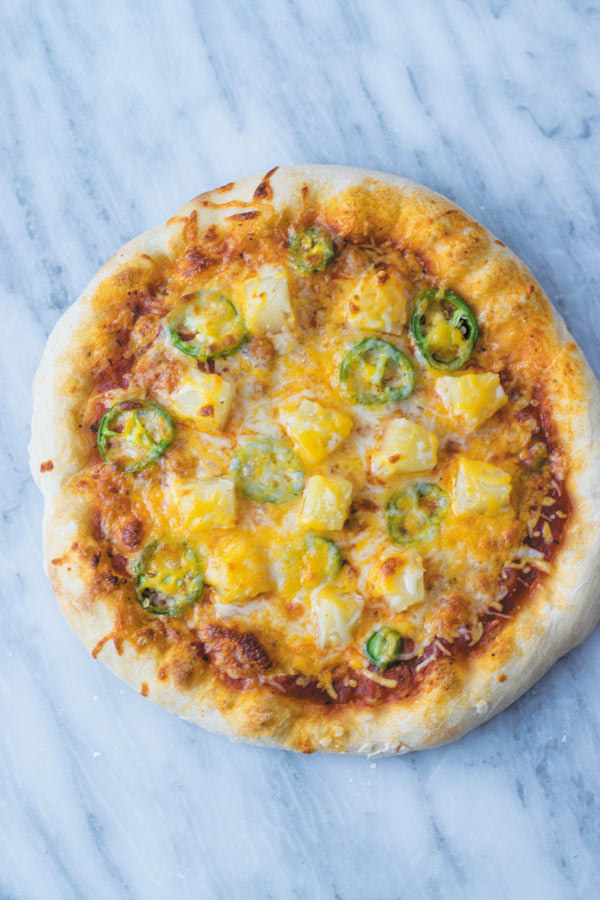 I had this pizza after a very long time and every bite was worth it. A perfect balance of flavors- this pizza will seriously rock your taste buds!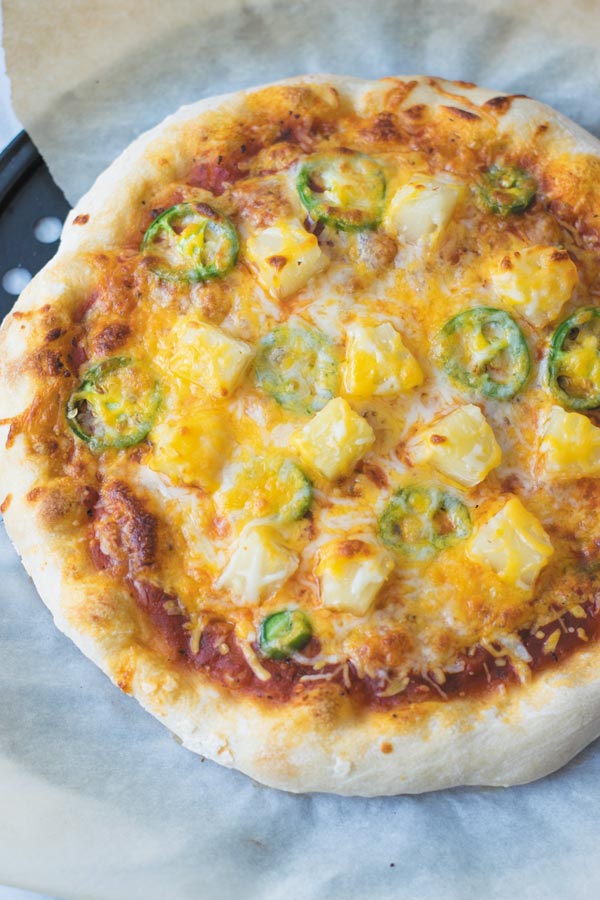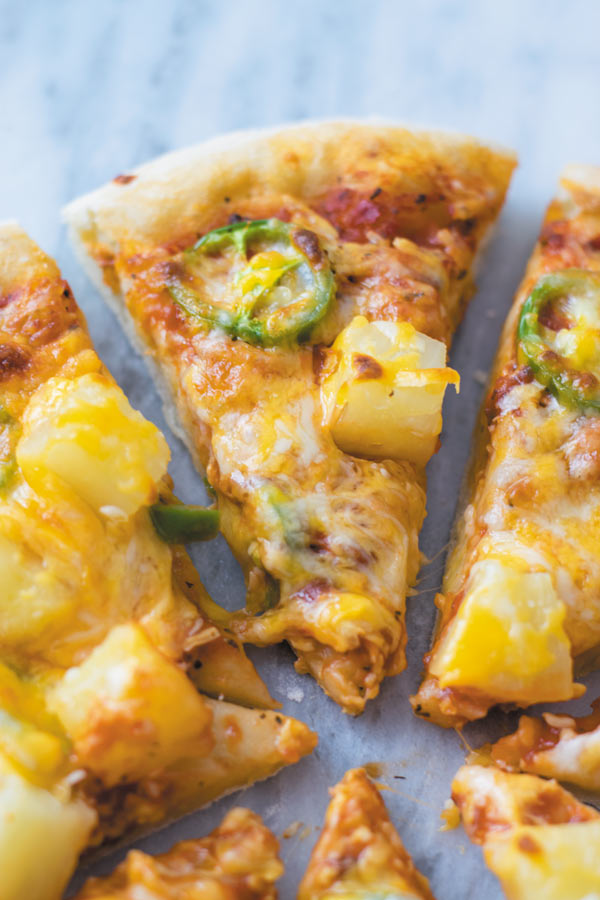 Since I perfected this pizza crust – I am in love with how light, crisp and chewy it turns out every single time. And if you read my last pizza crust post, you might remember me telling you how you can freeze the remaining dough and use it later when needed.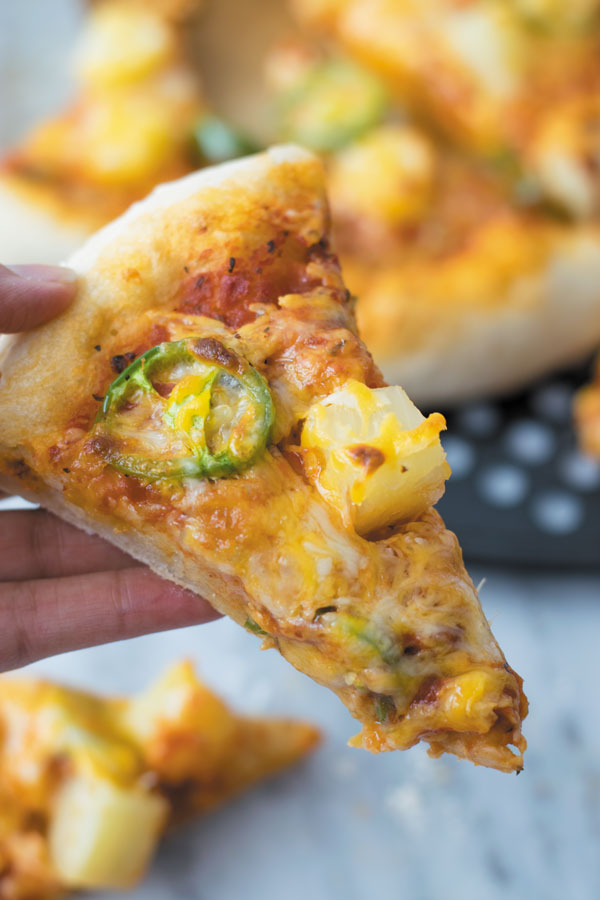 So go ahead, this is perfect midweek or weekend treat you can make for your loved ones!
f you enjoyed this recipe, don't forget to FOLLOW me on  INSTAGRAM ||FACEBOOK||PINTEREST ||TWITTER ||GOOGLE+ || BLOGLOVIN || YouTube
Veggie Hawaiian Pizza
Ingredients
Pizza sauce (homemade or store bought)
1 cup shredded cheese (I like to use a mix of mozzarella and cheddar cheese)
1 can pineapple chunks or you can use fresh pineapple, chopped in small pieces (about 1 cup)
2 jalapenos, chopped or sliced
Instructions
Follow the recipe to make pizza crust recipe. Out of 1 pizza crust recipe, you can make 2 large pizza crusts or 3 medium pizza crusts.
Roll one pizza dough at a time. Transfer it to a floured parchment paper. Poke holes all around just leaving 1" edge. Spread pizza sauce all over the pizza. Top it with some shredded cheese, then pineapple chunks, jalapeno pieces and then more cheese.
Bake in a 500F preheated oven for 9-11 minutes until you start to see cheese bubbling and edges goldenish.
Cut using a pizza cutter and enjoy immediately!
 Some more PIZZA recipes ->>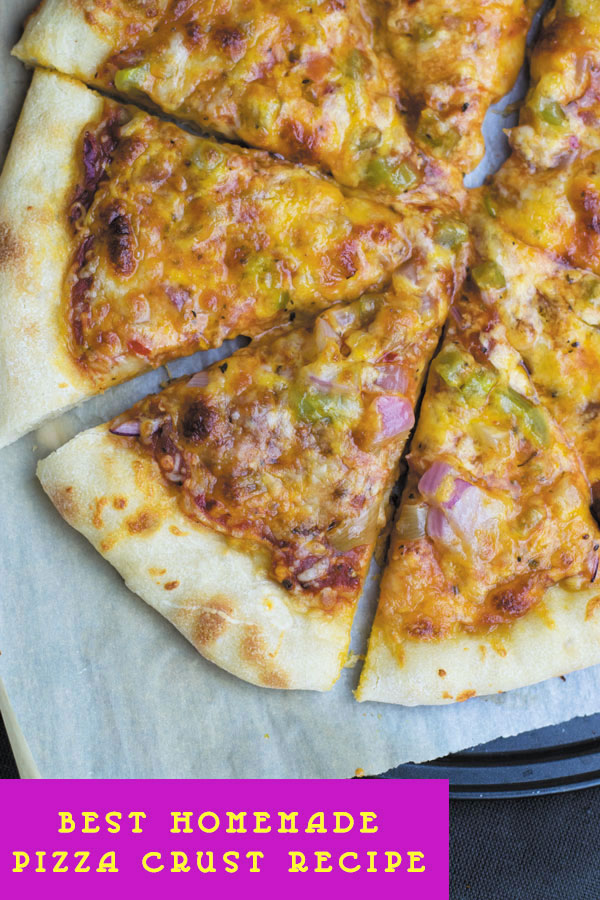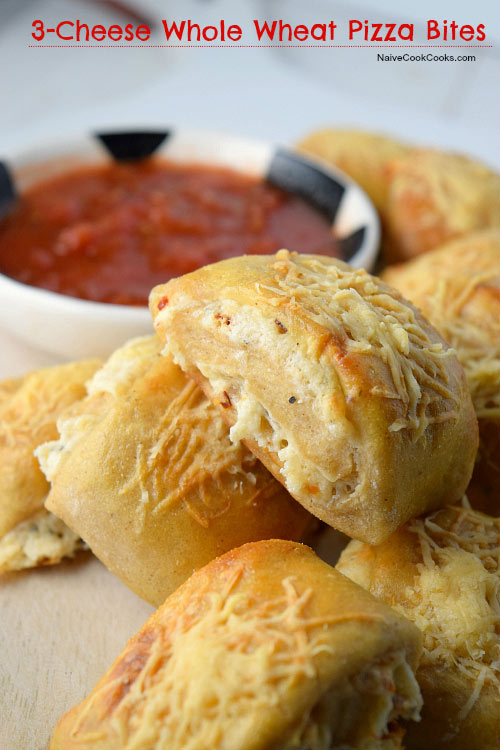 And now DESSERT ->>