Make your very own Cheesecake Factory's Louisiana Chicken Pasta at home with basic ingredients! Restaurant style food at home in no time!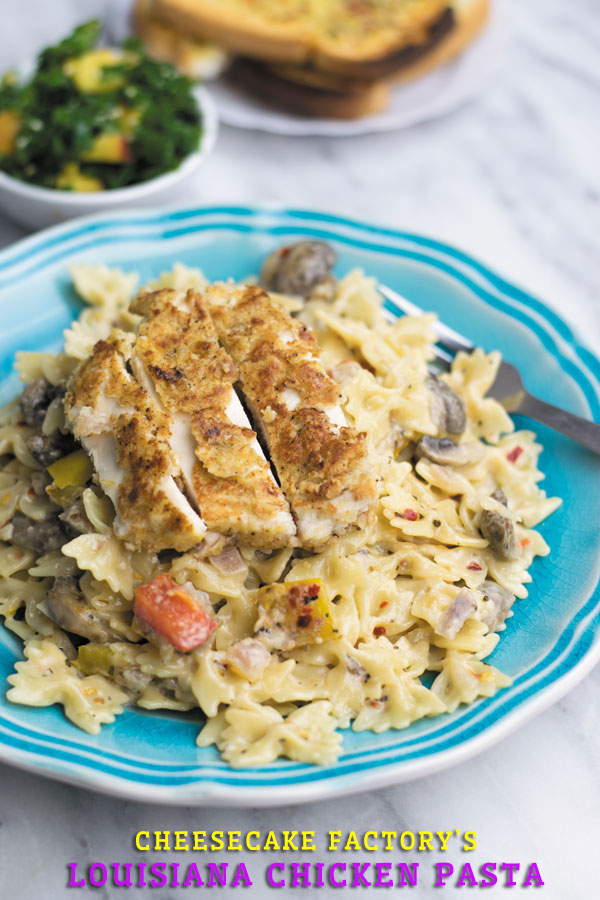 I love recreating our favorite restaurant recipes at home and this one is Ronak's favorite. I made it first time for him for a pre valentine's day dinner and he loved it! Creamy pasta along with perfectly breaded chicken. Have you tried these perfectly seasoned breaded chicken cutlets yet? If not, you MUST make them!!So last night I again made us this creamy Cheesecake Factory's Louisiana Chicken Pasta. The fact that this pasta is loved by both vegetarians and non-vegetarians alike makes it so much better as days I am not in the mood to eat chicken, I ask them to bring it without crispy breaded chicken or you can even get the chicken on the side!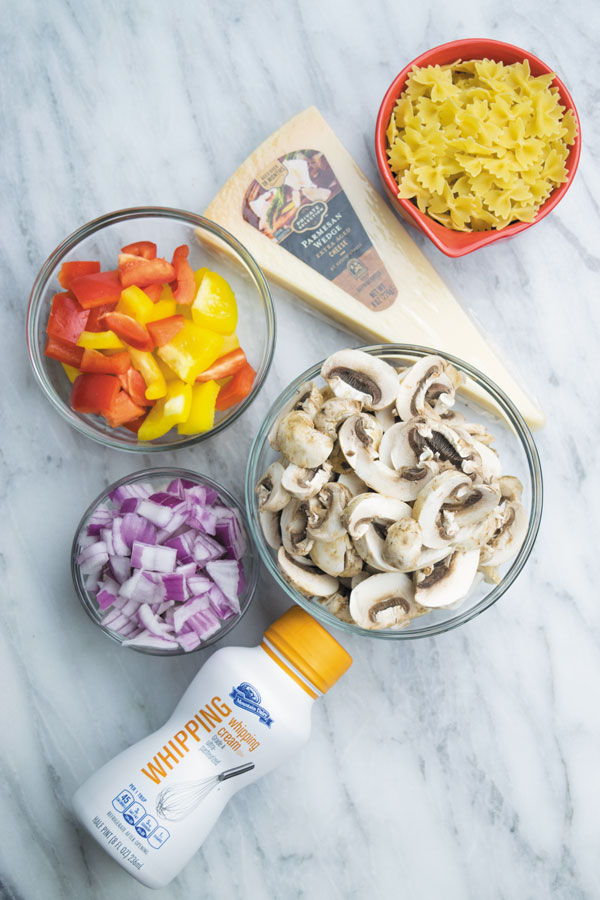 This is the simplest pasta you will ever make yet so delicious and perfect if having guests over and just for special dinner for your loved ones!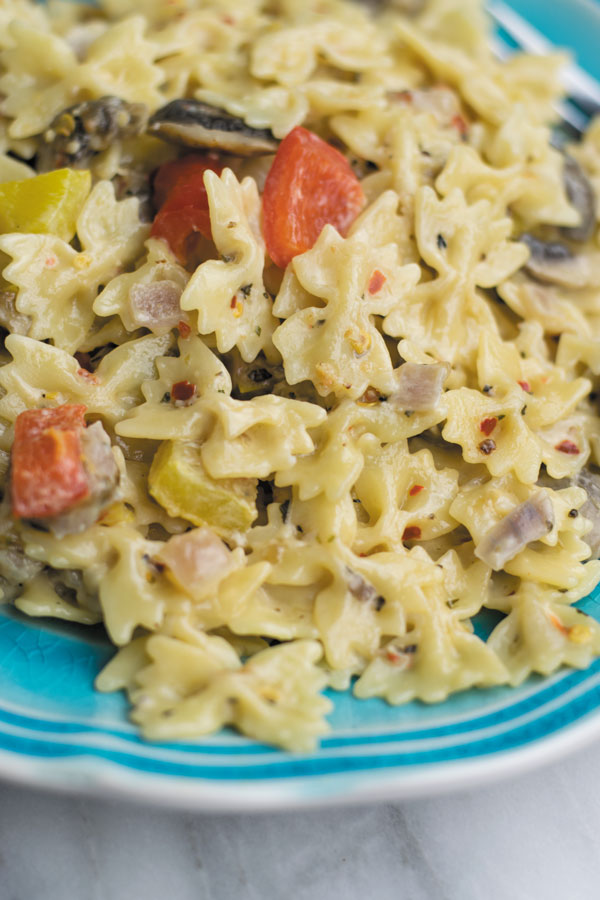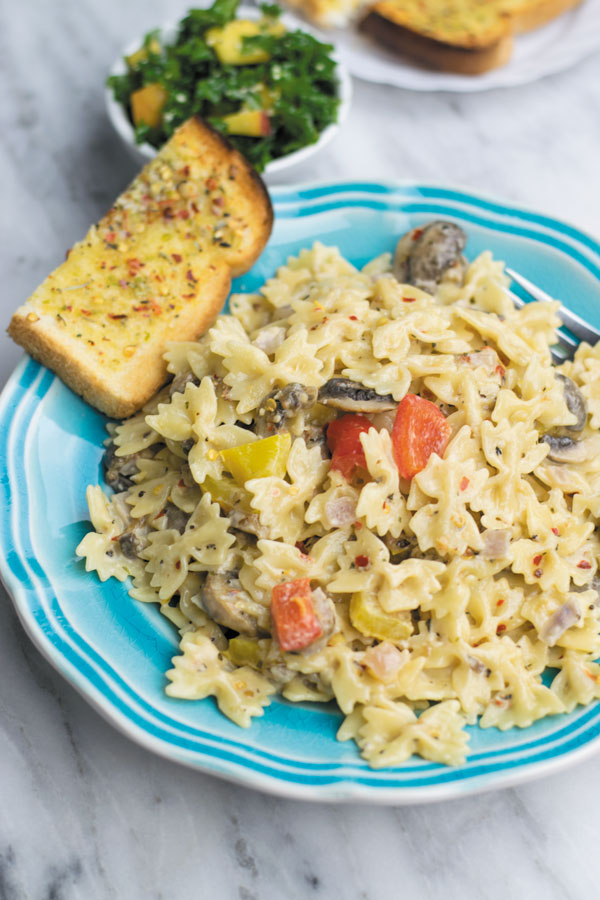 If  you enjoyed this recipe, don't forget to FOLLOW me on  INSTAGRAM ||FACEBOOK||PINTEREST ||TWITTER ||GOOGLE+ || BLOGLOVIN || YouTube

Cheesecake Factory's Louisiana Chicken Pasta
Ingredients
Pasta:
1 lb pasta of your choice (Fir this I like to use mini farfalle)
Salt to taste
1 tsp oil
Cheesecake Factory's Louisiana Chicken Pasta:
2 tsp oil
1 tbsp garlic paste
1 cup chopped red onion
¼ red bell pepper, chopped
¼ yellow bell pepper,chopped
8 oz white button mushrooms, chopped
Salt & Black pepper to taste
1.5 tsp basil powder
2 tsp red chili flakes
2.5 cups heavy cream
½ cup water or stock
1 tsp red chili powder or paprika
2 cups shredded parmesan cheese
Instructions
Pasta:
Boil pasta as per package directions. Once it's completely cooked, strain the pasta and rinse under running cold water to stop further cooking. Add 1 tsp oil to the pasta and stir it around so it doesn't stick.
Cheesecake Factory's Louisiana Chicken Pasta:
In a pot, add oil. Once warm add garlic paste and saute for few seconds. To it add chopped onions, both bell peppers and mushrooms and saute for 4-6 minutes until cooked but still crisp. Add salt, chili flakes, water, heavy cream, parmesan and basil. Cook for few minutes until the sauce starts to thicken. Add pasta to this thick sauce and move it around so all the pasta is coated with sauce. Taste and adjust seasoning if need to as per your taste.
Meanwhile while you are making your pasta sauce make breaded chicken cutlets as described here.
Sprinkle red chili powder or paprika over the pasta and serve hot along with chicken cutlets!
Some more easy PASTA recipes- >>