Making Cheesecake Factory Avocado Egg Rolls can't get simpler and you can enjoy them with your friends and family!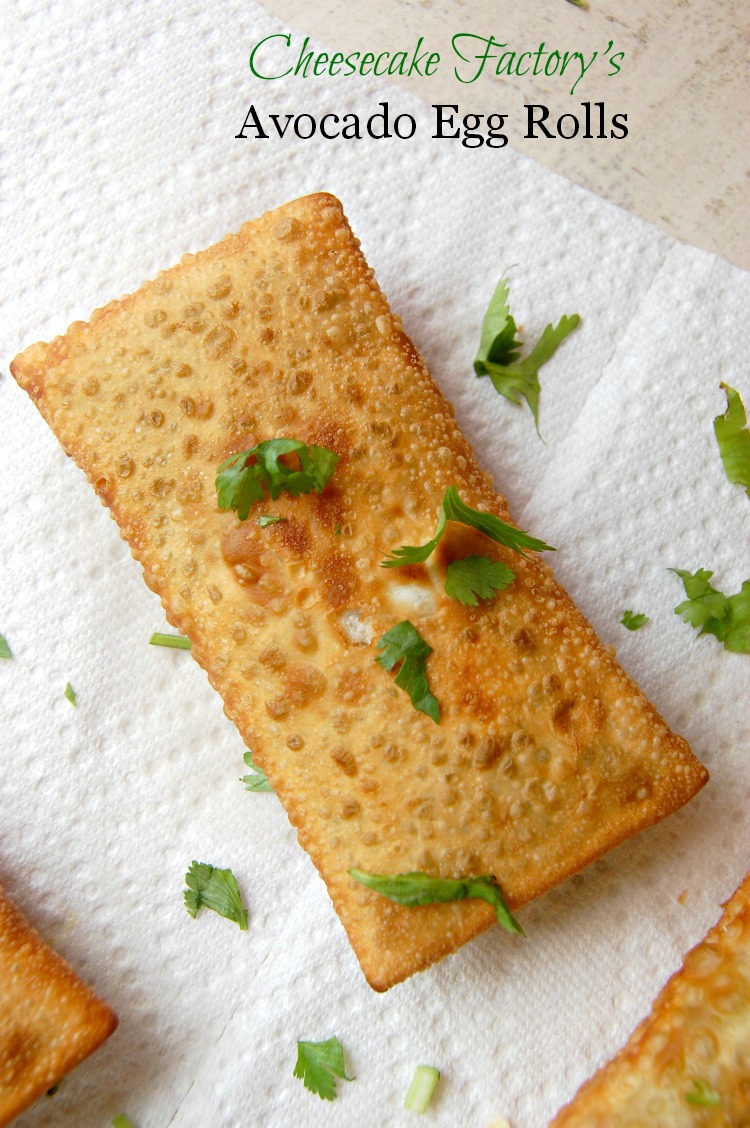 Avocado egg rolls are Jerry's favorite at Cheesecake and we always order them whenever we go there. So some time back when I saw this copycat recipe online, I knew I had to make these for him. Not only were they a breeze to make but they tasted so much better than the restaurant version. Perfectly fried until golden and crisp and with a sweet and tangy sauce, they won everyone's heart.
These avocado egg rolls are seriously so good that you might not want to go out and order them anymore!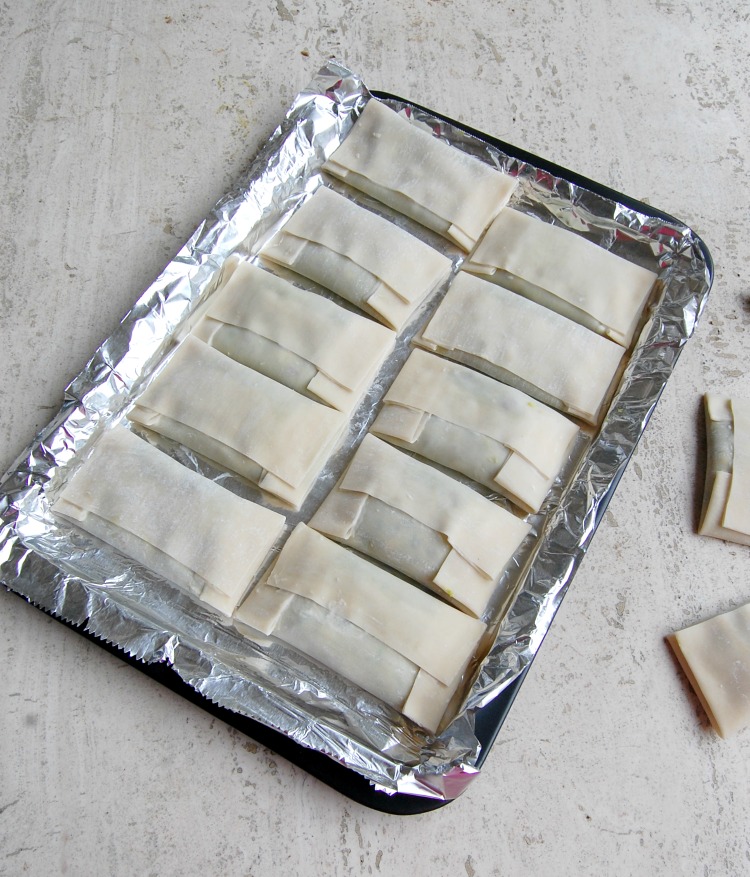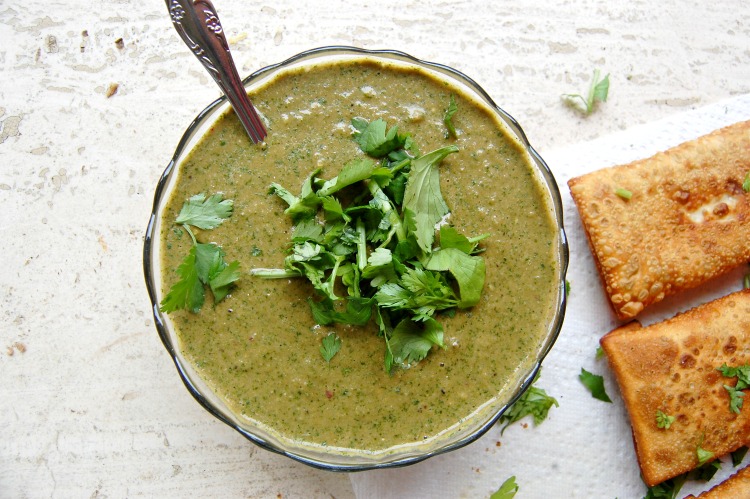 It was my first time making these and I was myself surprised at how easy these were to make and how authentic and tasty they tasted! Filled with lots of good fat avocados, sun dried tomatoes, red onions, jalapenos and lemon juice – these are perfect appetizers for Memorial day!
Though you won't be judged if you decide to eat them for dinner as your main meal like we did! Totally worth it!
And this sauce?! Don't even get me started on it. I had never tasted such a tasty sauce and that too made totally from scratch. Just thrown in all the ingredients in a high speed blender and you have a great tasting from scratch sauce ready in minutes.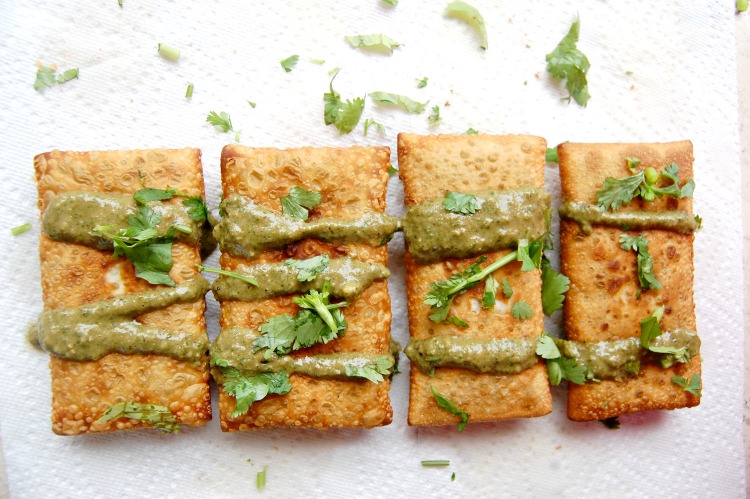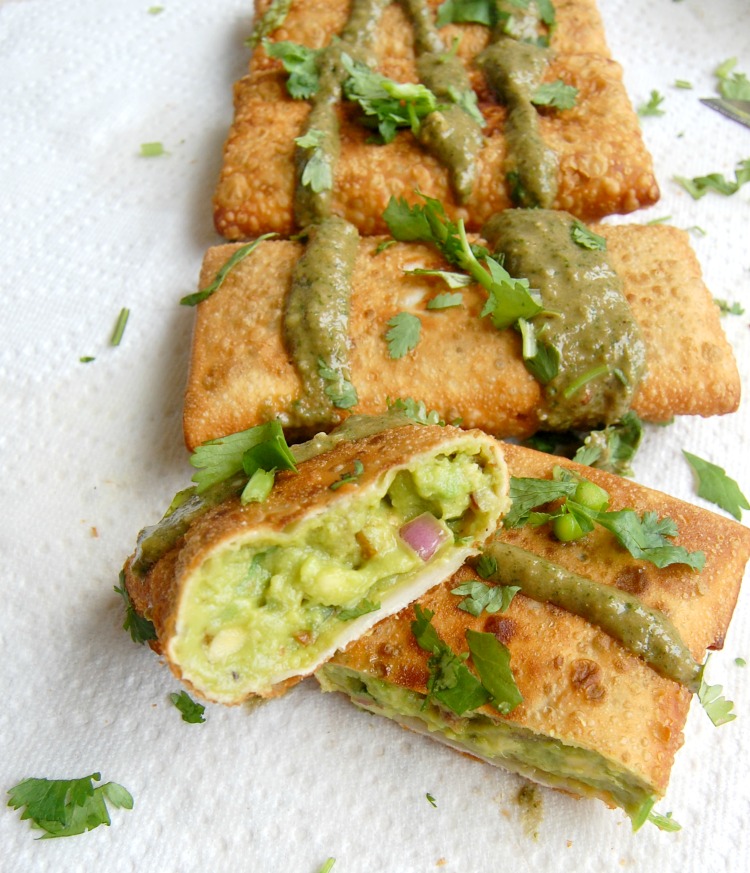 Seriously, you should be making these this weekend. No excuses!
Cheesecake Factory Avocado Egg Rolls
Ingredients
Filling
4 avocados - peeled, pitted and mashed using back of spoon
3 Tbsp sun dried tomatoes packed in oil, chopped
½ cup red onion, finely chopped
1 jalapeno, chopped fine
Salt to taste
Black pepper to taste
Juice of ½ a lemon or to taste
¼ cup fresh cilantro, chopped
Cashew-Cilantro Sauce
3 tsp white vinegar
1 tsp balsamic vinegar
½ tsp tamarind pulp
4 Tbsp brown sugar
½ cup cashews, chopped
1 cup fresh cilantro, chopped
3-4 garlic cloves
¼ cup red onion, chopped
Salt to taste
Black pepper to taste
1 Tbsp olive oil
3-4 Tbsps water
Additional Ingredients
16 egg roll wrappers
1 Tbsp all purpose or any flour
1 Tbsp water
Oil for frying
Instructions
Filling
In a bowl, throw everything and mix until it all comes together. Taste and adjust salt,black pepper or lemon juice if needed.
Keep it aside.
Cashew-Cilantro Sauce
In a blender, throw in all the ingredients and blend on high until smooth. Taste and adjust sweetness or tang according to preference.
Assemble
Lay one egg roll wrapper on a flat surface. Put filling in the center and fold by sealing the edges using a flour and water mix. You can use egg in place of it for sealing as well. I ran out of eggs and remembered the old fashioned way I had seen my mom do for sealing samosas or empanadas . So in a bowl, add flour and water and mix. You will have a sticky paste like thing.
Get all the others ready in similar way.
Heat up oil in a deep pot . Once hot, add 2-3 at a time and and fry until golden and crispy.
Serve with sauce.
More Appetizer Recipes: