Soft and moist cheddar biscuits with jalapeno tomato butter are perfect treats for any time of the day!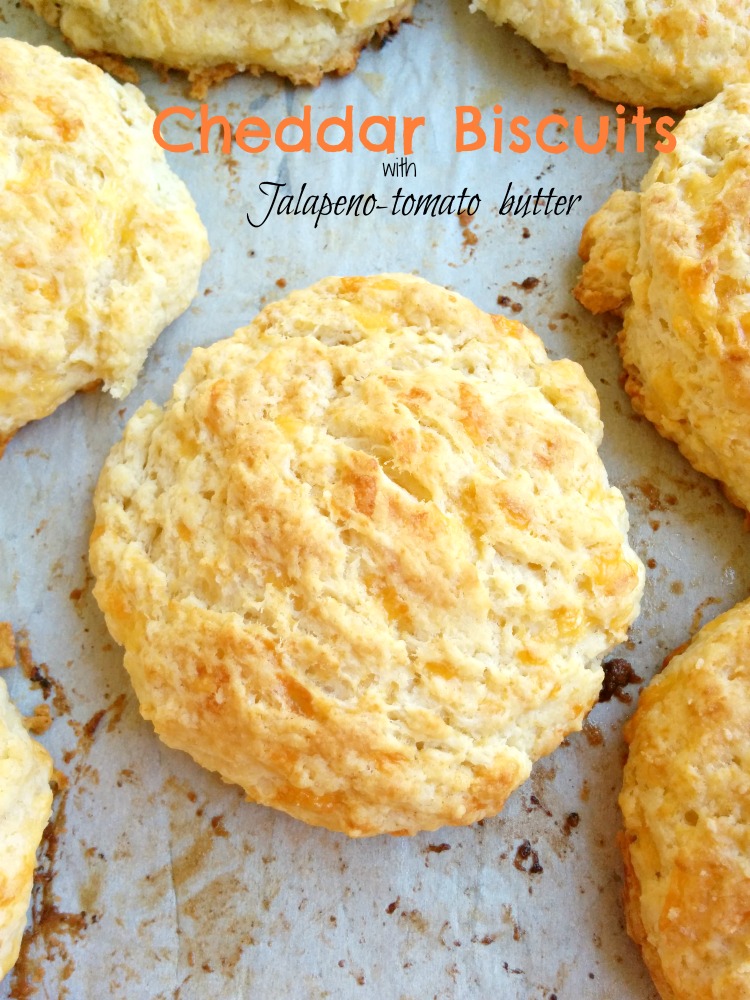 These are supposed to be weekend treats but they are so good that I just needed to post them here.
Now.
Today.
On Monday.
I have been wanting to post these the day I made them, which was like 4 days ago, but with both of our birthdays being back to back, it got kind of crazy here, entertaining family and friends, visiting people and being just lazy.
These biscuits deserve full attention.
Soft and moist, packed with cheesy goodness, these make a perfect pairing with almost everything.
Summer calls for all addicting party picnic foods and those rainy days?! Huh don't even talk about them. Rainy days like one today calls for these cheesy biscuits with this gorgeous jalapeno-tomato butter. This butter. To die for literally.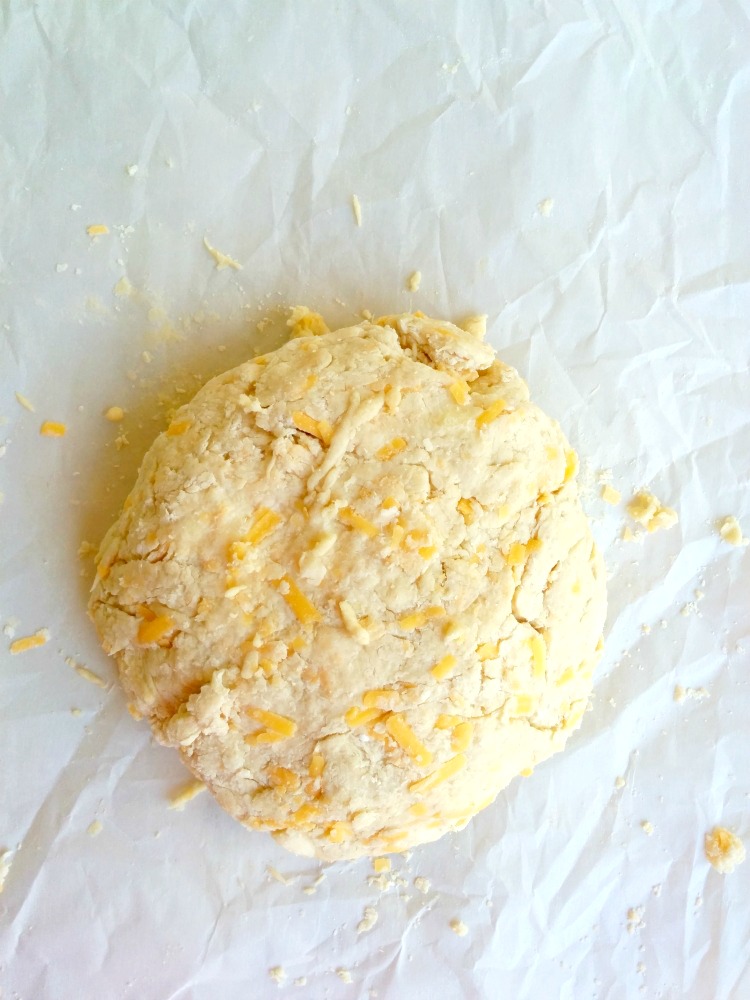 I wanted to do something different with plain butter but I was torn between jalapeno butter or tomato butter. At the end I gave in, and decided to mix both of them together. Jalapeno-tomato butter. Best butter combination ever.Seriously. It has the tang from sun dried tomatoes and little much needed kick from jalapenos.
These biscuits are a charm to make and literally come together in less than an hour. You can keep everything ready and bake just before dinner. Or bake them in advance and simply toast them when ready to eat like we did and don't forget to put a good smear of this dreamy butter!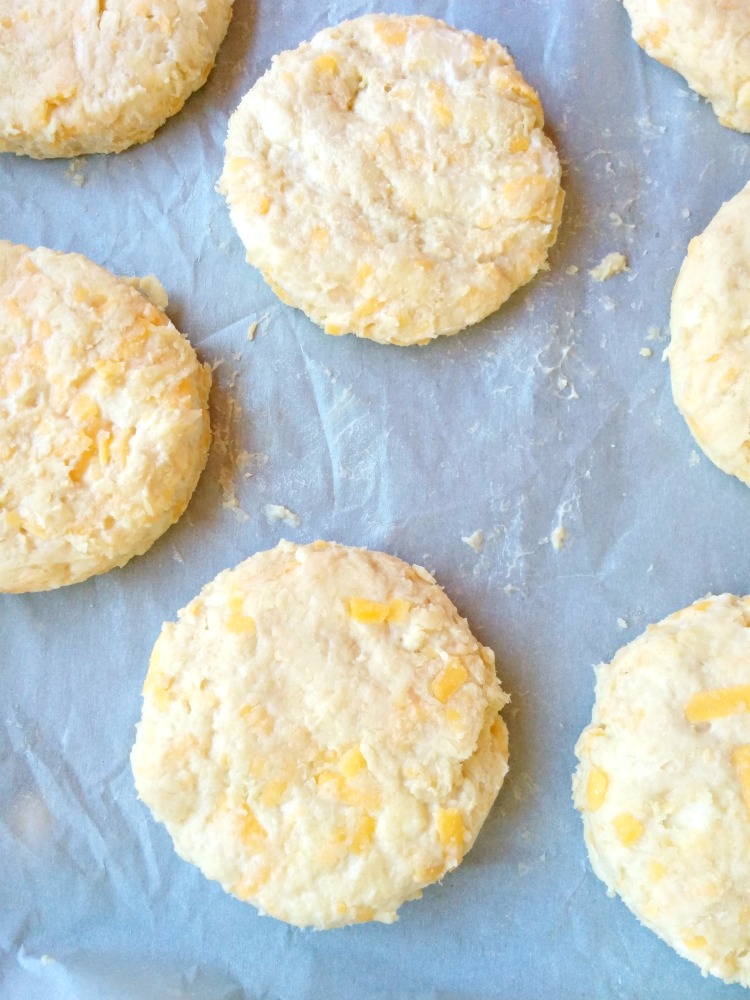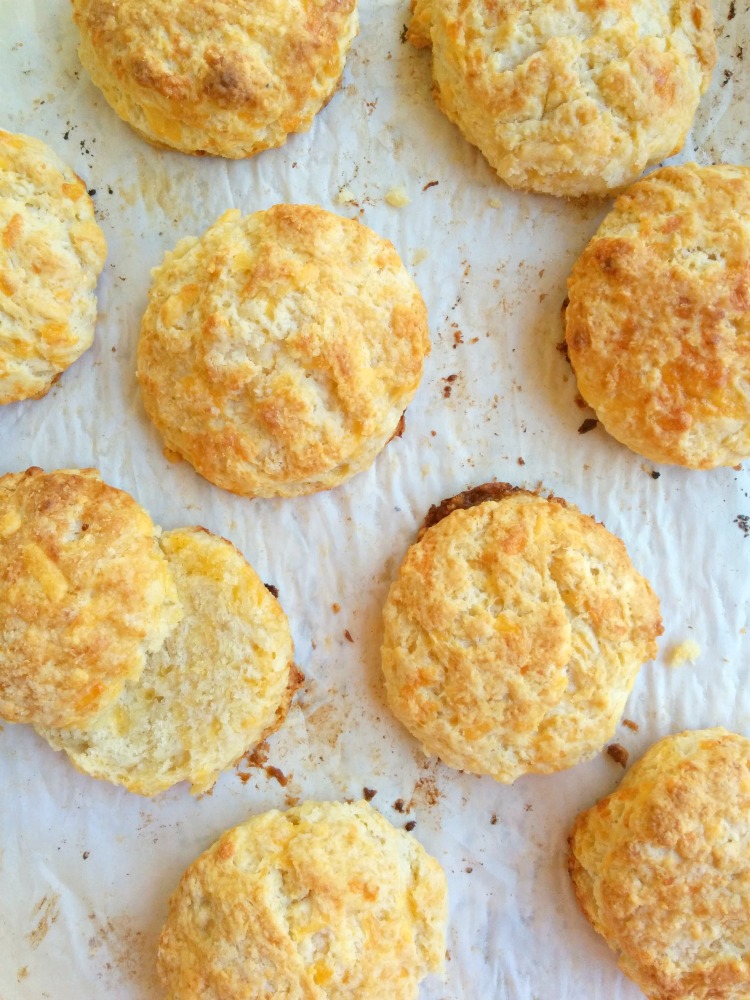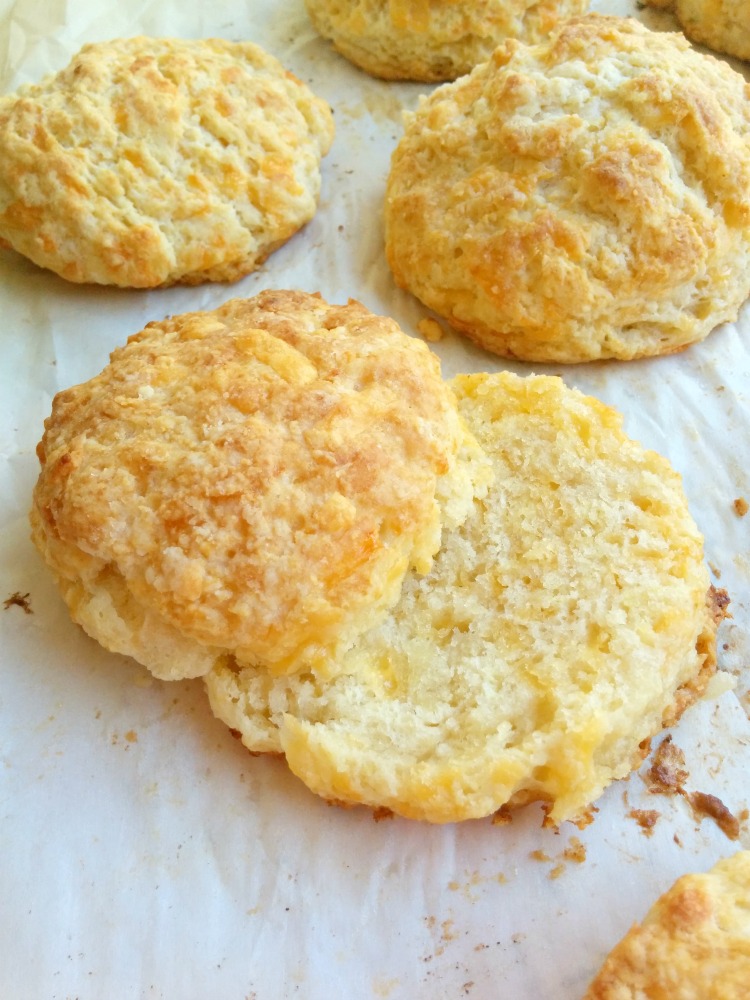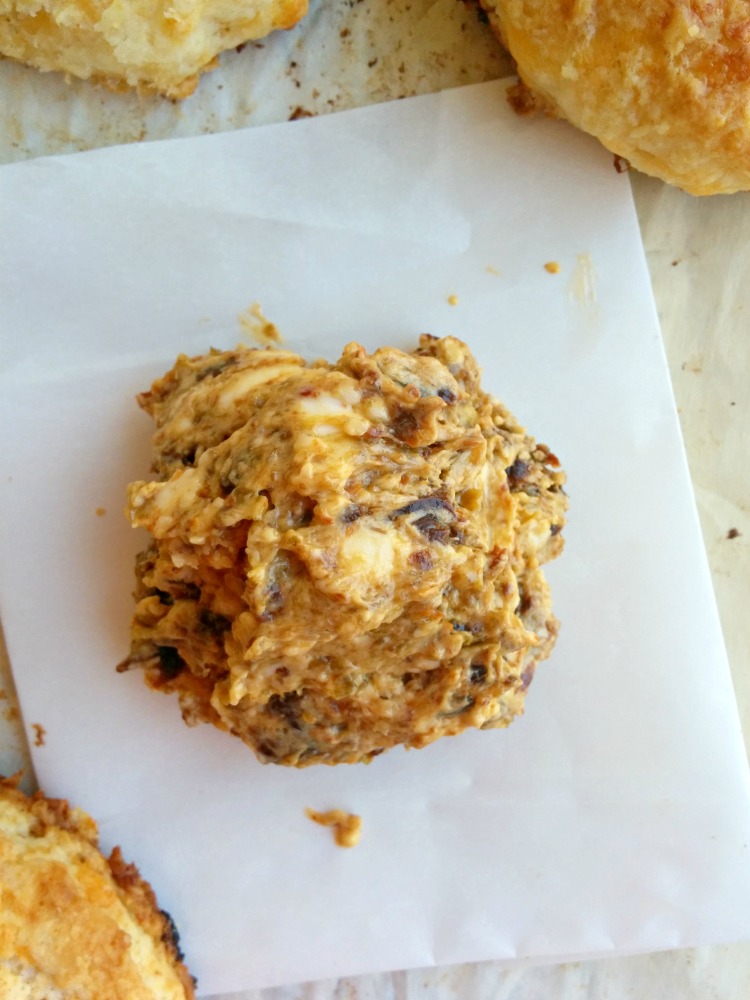 Don't go by the looks of this butter. It looks kind of weird. Yes here I said it but it tastes heavenly. If you don't believe me, try for yourself!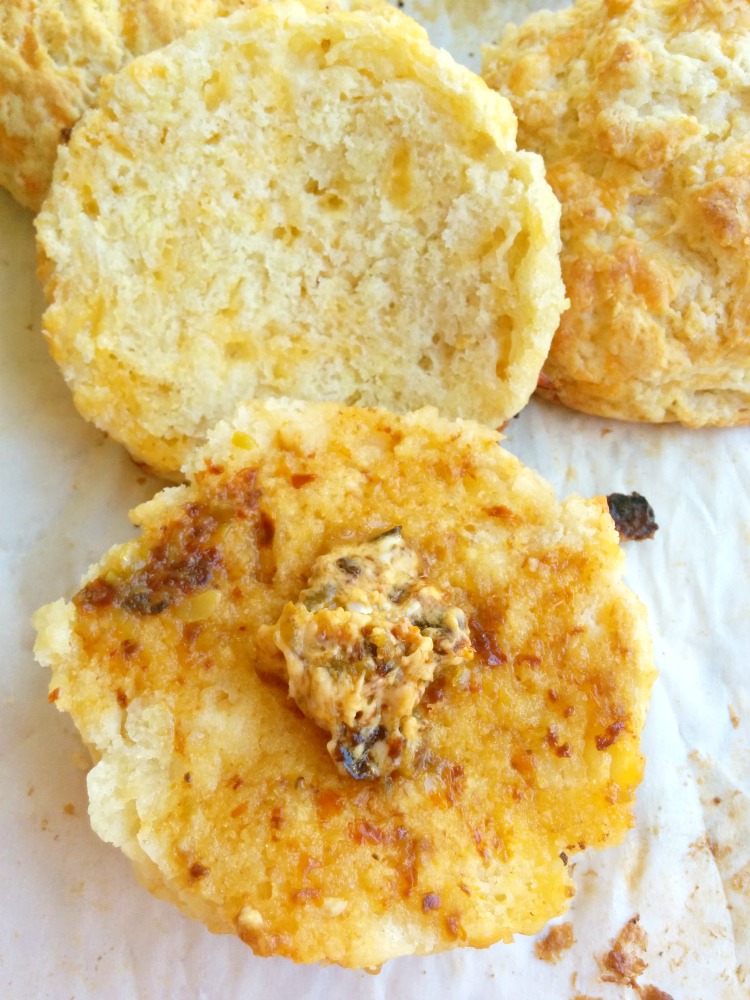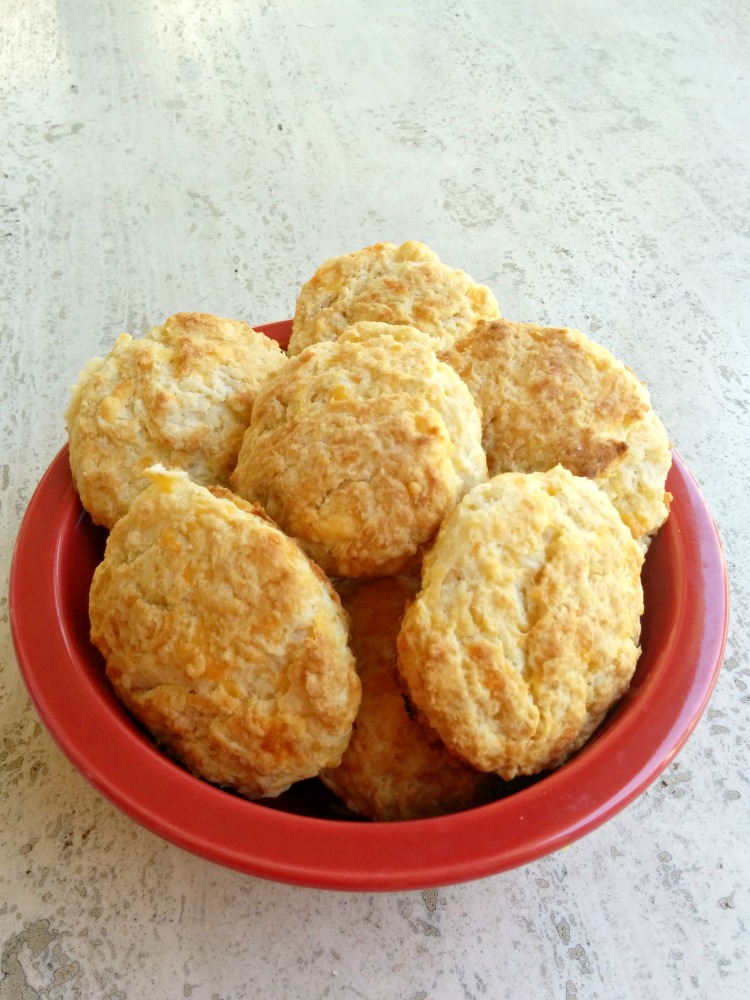 Cheddar Biscuits
Ingredients
(1+3/4) cup all purpose flour
1 Tbsp + 2 tsp baking powder
2.5 tsp sugar
¼ tsp salt
7 Tbsp cold unsalted butter, cut in small pieces
(1+1/4) cups yellow sharp cheddar, grated
¾ cup milk (I used 2%) (You can use whole milk or low fat)
Instructions
Preheat oven to 425F and position a rack in the upper third of the oven.
In a bowl, add flour, baking powder, sugar and salt and stir using a spatula. Add cold butter pieces and using your hands, work the butter in the dough until it breaks into pea size pieces. Add cheese and mix again. Add milk and stir only until combined. DO NOT OVER WORK THE DOUGH. Seriously this is very important or you will end up with hard biscuits. I mixed it using my hands very lightly. Take it out on a clean surface and using hands bring it together into a round shape. Now using hands pat it down to half an inch thickness approximately. Using a round cookie cutter or back of a glass, cut in round shape. Immediately transfer to a parchment paper lined baking sheet. Bake for 15-17 minutes, until golden.
Notes
Serve biscuits with Jalapeno - Tomato Butter.
Jalapeno-Tomato Butter
Ingredients
8 slices pickled jalapenos
2 tsp sun dried tomato, chopped
1.5 Tbsp butter
Pinch of salt
Instructions
In a small blender (probably spice grinder), blend everything together. If you don't have one, simple chop jalapenos and sun dried tomatoes very fine and mix with butter. Chill.
More Breakfast Savory Recipes: