Softest, Fluffiest "Mini" Bite Sized Cinnamon rolls with sprinkles & a dreamy cream cheese glaze. Best breakfast ever!
These Cinnamon rolls. I think every Monday deserves something like this. Something indulging, comforting that makes the transition from weekends to weekday a little easier. Yeah I know, I am not really a Monday person as you might have figured by now.
But it's going to be a long weekend and I just can't be happier. Can you believe this year is almost halfway done already? I mean where did it go so fast?!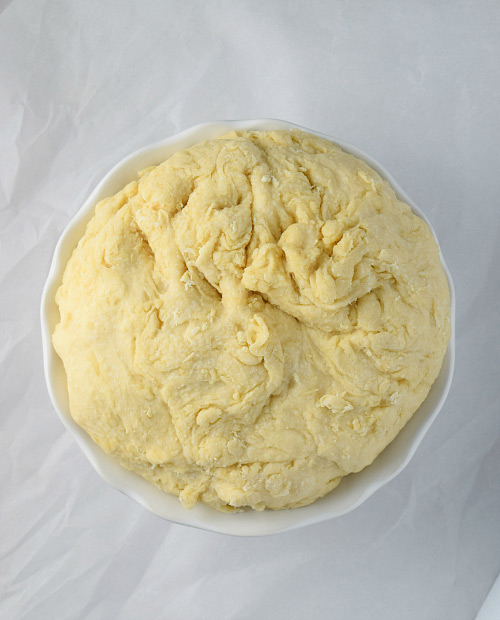 Well to make us all feel little better I made you guys bite sized "mini" cinnamon rolls. These are the softest, fluffiest cinnamon rolls around and so darn delicious. As soon as I made them I knew I won't be able to stop eating the whole pan all by myself so I decided it was better to share with friends and family before I finish up the entire thing. And so I did.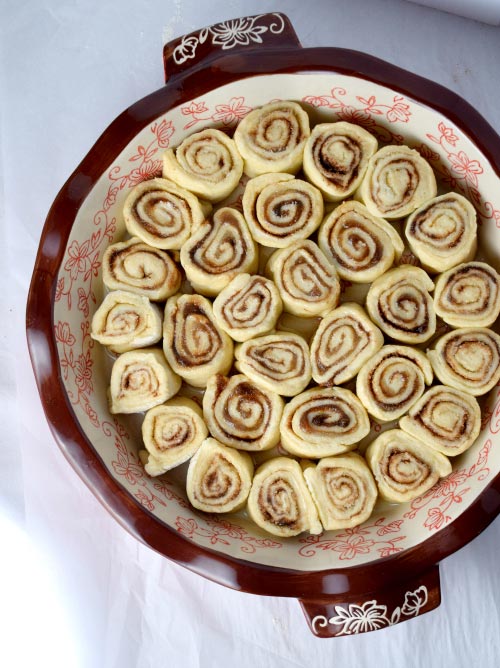 I mean last week while we were in Atlanta, I had the best cinnamon roll french toast in my life. They were so so delicious that as soon you take a bite, they seemed sort of melting in your mouth by themselves. Heaven in a plate I tell you.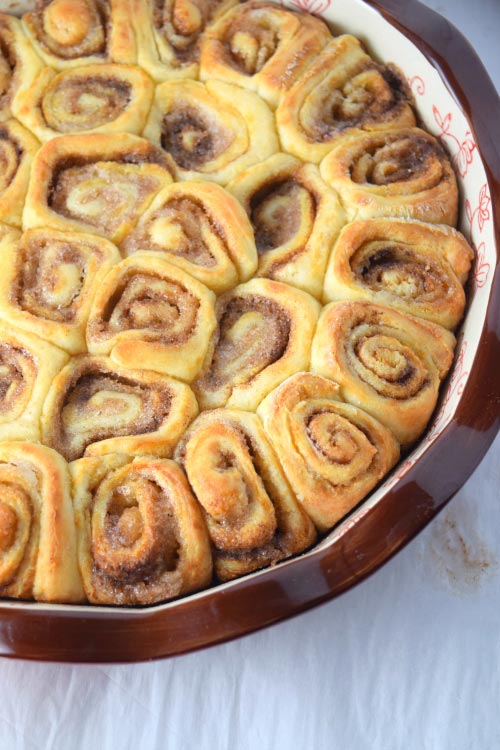 So here I was trying to recreate the same effect. I came pretty close but then as usually I decided to make them mini sized and well before I could save some to turn them into french toast, they were all gone for good. I mean you need these in your life. These are little bites of heaven in your mouth.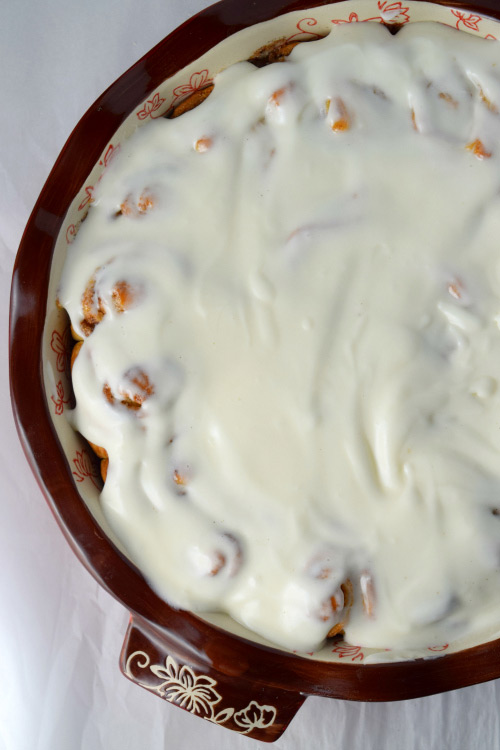 And that GLAZE! Well a seriously simple 4- ingredient cream cheese glaze which goes perfectly with these super soft rolls. The trick is topping the just out of the oven rolls with this glaze so it seeps into all the nooks & crannies and makes for the most blissful cinnamon roll eating experience. And sprinkles. Yes we are 5 years old and we are adding sprinkles on everything.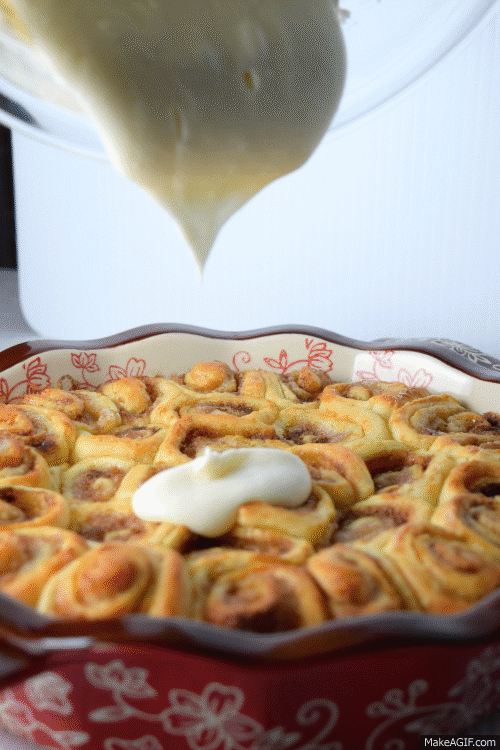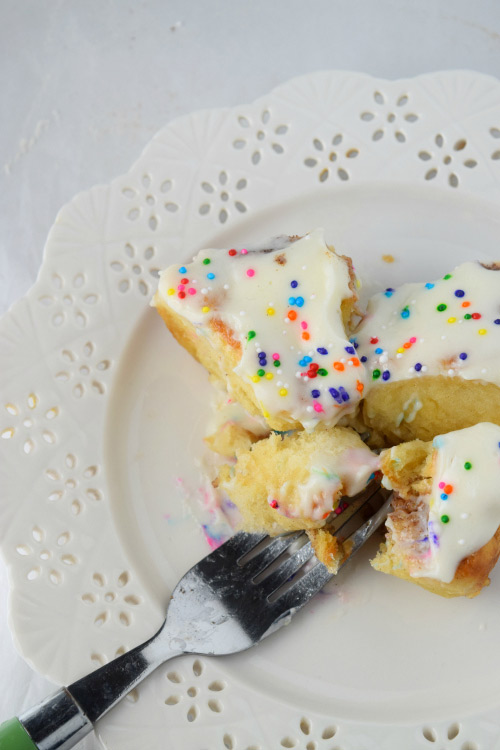 So GOOD.
Softest "Mini" Cinnamon Rolls
Ingredients
1 cup whole milk
½ cup canola oil or any vegetable oil
¼ cup white granulated sugar
1.25 tsp active dry yeast
2 cups plus ¼ cups all purpose flour
½ tsp baking powder
½ tsp baking soda
1 tsp salt
5 tbsp butter, melted
10 tbsp white granulated sugar
3-4 tbsp cinnamon powder
Cream Cheese Glaze
4 ounce cream cheese, softened to room temperature
2 tsp vanilla extract
¼ cup milk (I suggest staring with 1 tbsp and proceeding depending on how thick/thin you want your glaze)
¼ -1/2 cup powdered sugar (Start with ¼ cup and taste and adjust)
Sprinkles for topping
Instructions
Heat the milk, oil and sugar in a deep pot. We want it lukewarm basically at the appropriate temperature where yeast can thrive.
If it feels too hot let it cool down a bit and make sure it's not too cold either.
Add yeast and stir and let it sit for 10-15 minutes until you start to see bubbles forming on the surface.
Add 2 cups flour and stir until mixed. Cover and let it sit in a warm place for around an hour until it doubles.
Once double its size, add baking powder, baking soda, salt and ¼ cup flour and stir to combine it thoroughly.
Now you are ready to shape or if you want you can cover it tighlty and refrigerate for future use.
Divide the dough into two parts and roll out the first ball of dough into a long thin rectangle. If you are going for mini size, it's important to roll it long.
Add half of the melted butter and spread it all over. Sprinkle half of the sugar and half of the cinnamon powder and use your hands to make sure its all spread evenly. Now start rolling for the longest side opposite to you and roll it into a tight roll towards you. You should have a tight thin long roll filled with butter, sugar and cinnamon mixture.
Cut the rolls into about ½" size using a knife. I ended up having around 40-45 mini cinnamon rolls from both the dough balls in total.
Preheat oven to 375F.
Take a baking pan and grease it with oil or butter. Lay the rolls side by side and cover and let them rise second time for good 20-25 minutes. Transfer them to oven and bake for around 15-18 mins or until golden brown but make sure you don't want them to get too browned too!
While rolls are baking make the glaze with mixing all the ingredients except sprinkles . Taste and adjust the sweetness and consistency as per your liking. As soon you pull the rools out of the oven, drizzle with cream cheese glaze and using a spoon spread theglaze around so it seeps in all the nooks and crannies.
Sprinkle with sprinkles and enjoy.
Once cool, store in airtight conatiner for upto 1-2 days outside and then move them to refrigerator.
Notes
Basic cinnamon rolls recipes adapted from "The Pioneer Woman"
Looking for more Baking recipes?
https://www.naivecookcooks.com/spiced-burger-buns/
https://www.naivecookcooks.com/baked-skinny-buffalo-chicken-wings/